You are my greatest adventure.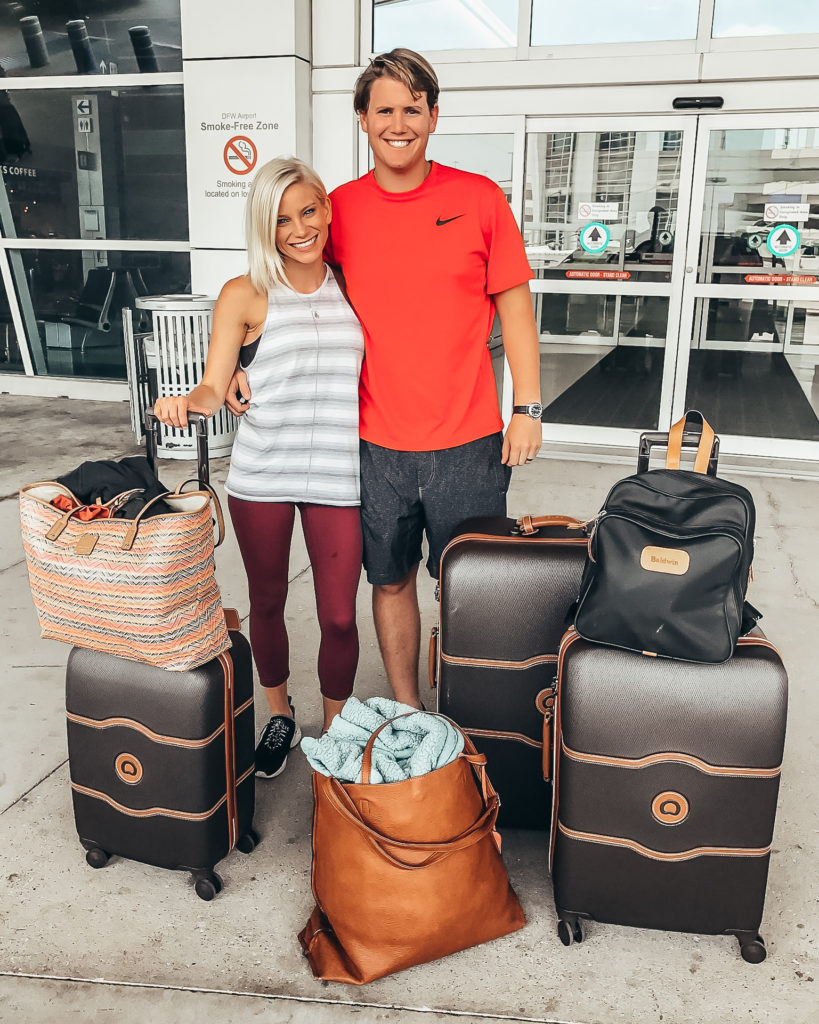 PART I. ROME
Where we stayed:
Located in the heart of the city, this is the perfect place to stay while visiting Rome. The hotel includes several delectable restaurant and bar options, including a rooftop terrace dining room, plus a 5-star spa and spacious rooms (some even with balconies overlooking the city).
Amount of time: 2 Days
What we did:
Day 1: After a 10 hour flight from Dallas to Rome, Matt and I headed straight to our hotel to check-in + enjoy brunch at the rooftop terrace dining room. Following a cat nap, we headed over to the Colosseum for a quick look. We didn't have time to tour the inside, but wish we could have. Built all the way back in 70 AD, it was a magnificent sight to see! From there, we caught an Uber over to the Spanish Steps. DON'T ACCEPT THE ROSES! Hehe, you'll know what I am talking about if you ever go. Afterward, we stumbled upon a precious little Italian restaurant to have pizza and pasta + vino. Being 100% gluten-free due to Celiac Disease, I was extremely nervous traveling overseas that I wouldn't be able to eat a lot of the food. However, I was pleasantly surprised to find that Europe caters to, and understands the severity of, gluten-intolerance + Celiac even more so than the U.S.  After dessert, M and I wandered the streets of Rome until we found our hotel.
Day 2: We covered a lot of ground on this day! After having breakfast at our hotel (with plenty of GF options), M and I headed out. Our first stop was the Trevi Fountain, where we both threw in a coin and made a wish. On our way to the Pantheon, we stopped for gelato and omg it's AMAZING there… I could eat it everyday! Plus, the Pantheon was exceptional. My mouth was open in awe the entire time we toured the inside of the massive dome. From there, we stopped by the Gucci store for my wedding present. I was seriously the happiest girl alive that day! While we only had a limited amount of time until flying to our next destination, M was desperate to see the beaches of Italy while we were there. So, we caught a 1.5 hour train ride to the closet beach to Rome—Santa Marinella. During our time at the beach, we enjoyed the most divine seafood and red wine that I have ever tasted, while watching the sun melt away into the sea.
Day 3: The next morning, we made it to a 7am tour of the Vatican, before our 1:30pm flight. It was a little of a rush, but so worth it! Vatican City is by far one of the most beautiful places I have ever seen. The history, art, and architecture are simply incredible—especially the Sistine Chapel + St. Peter's Basilica. As soon as we finished the tour, we hopped in an Uber and sped back to our hotel to check-out and go to the airport.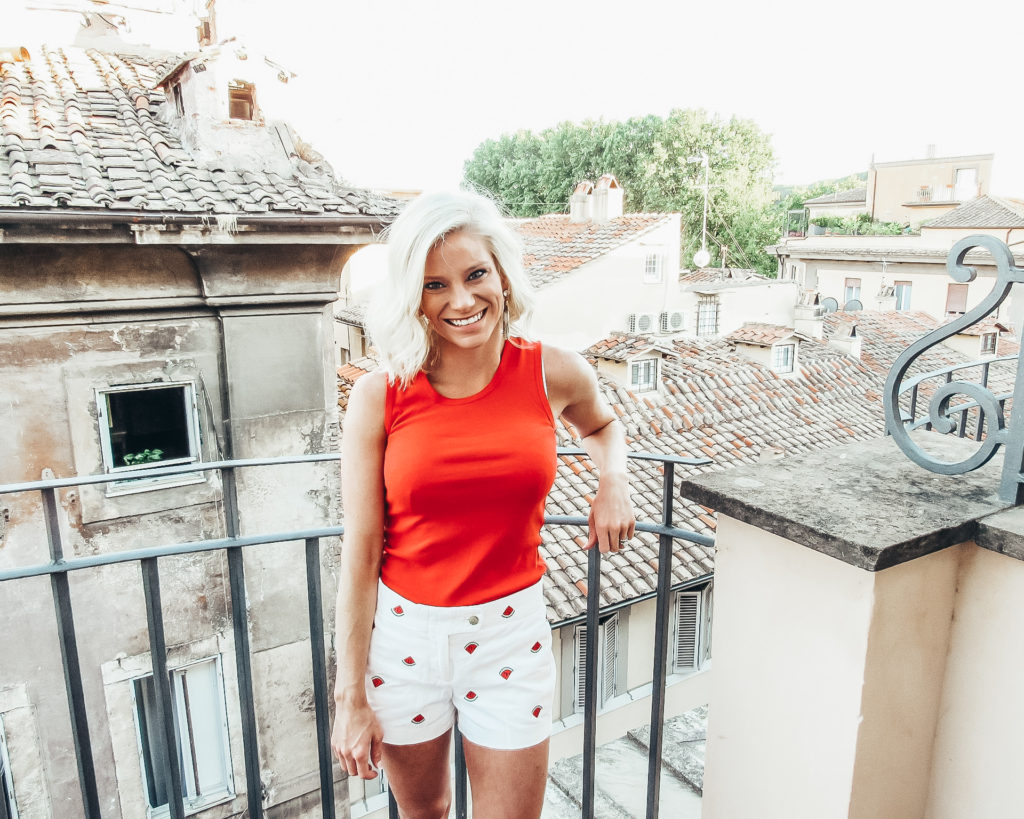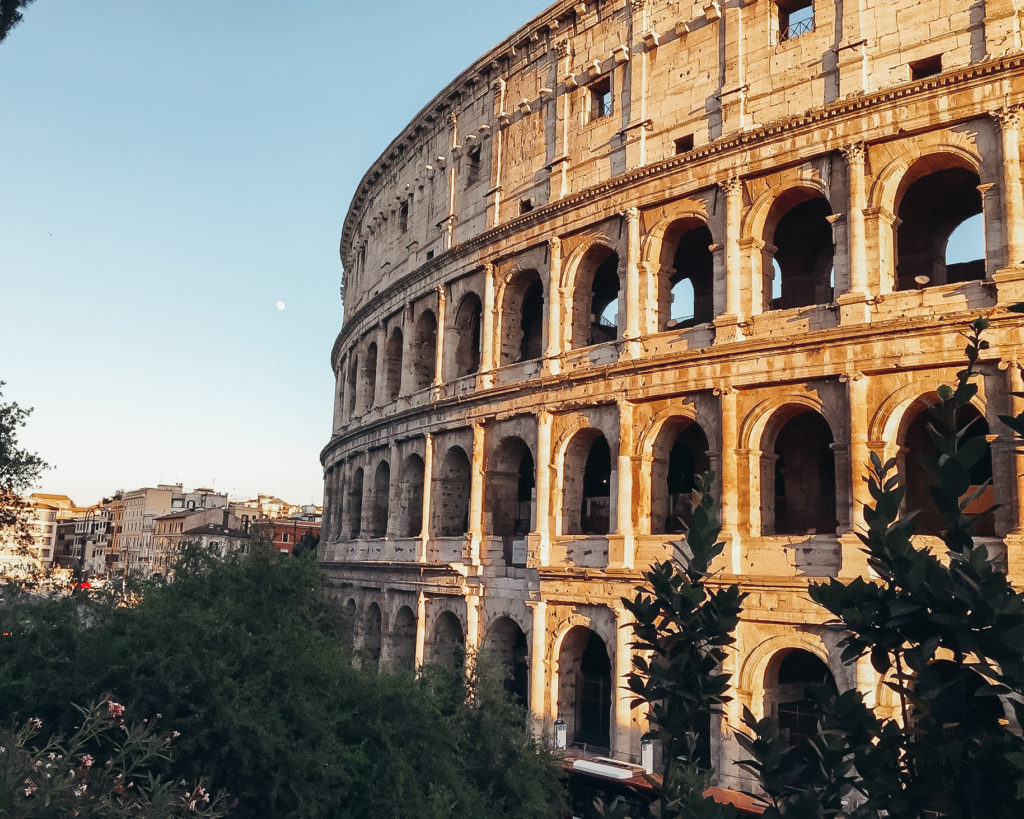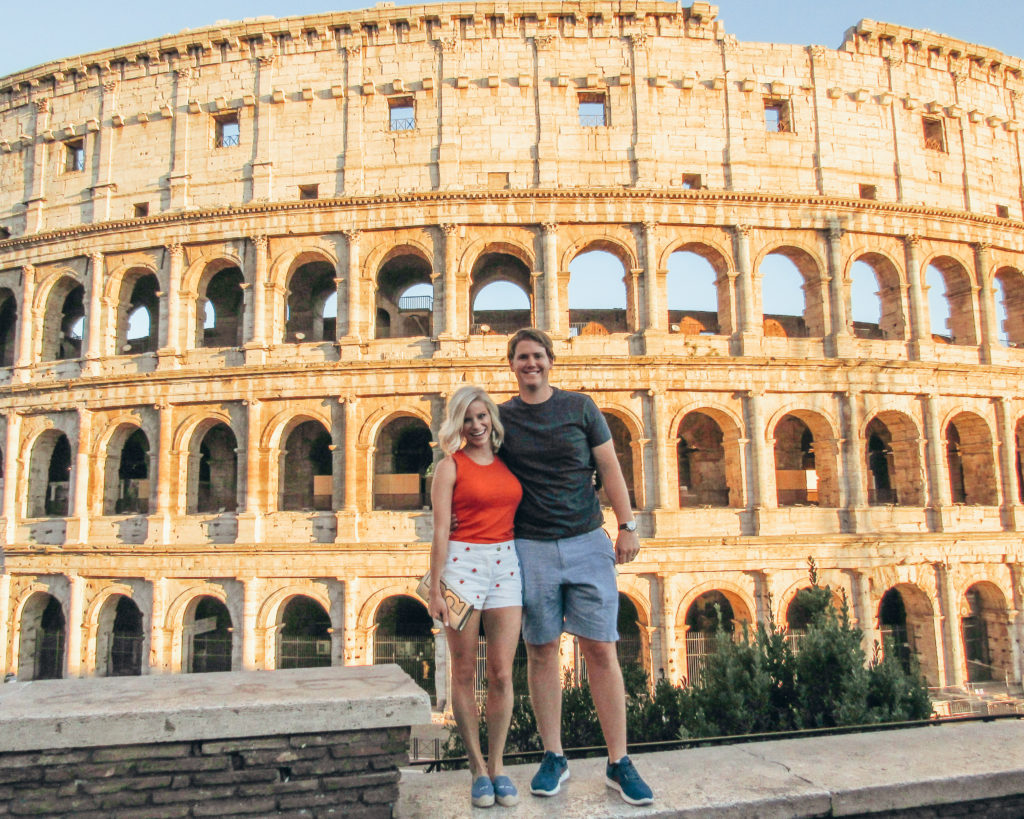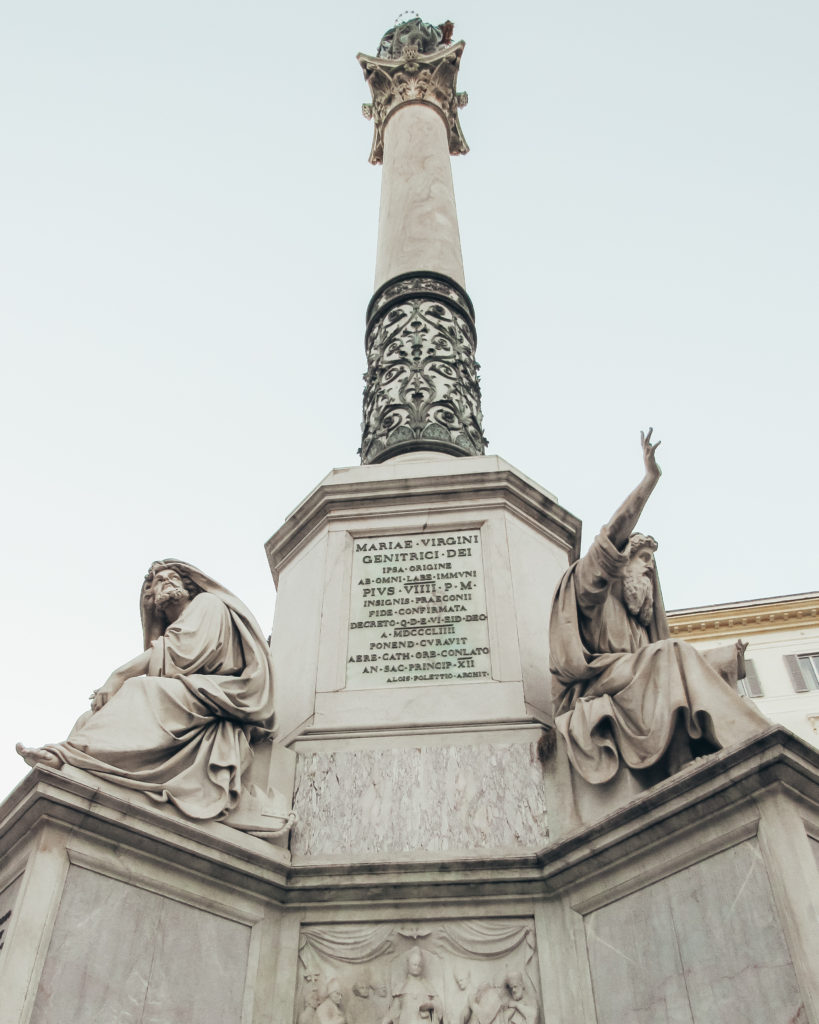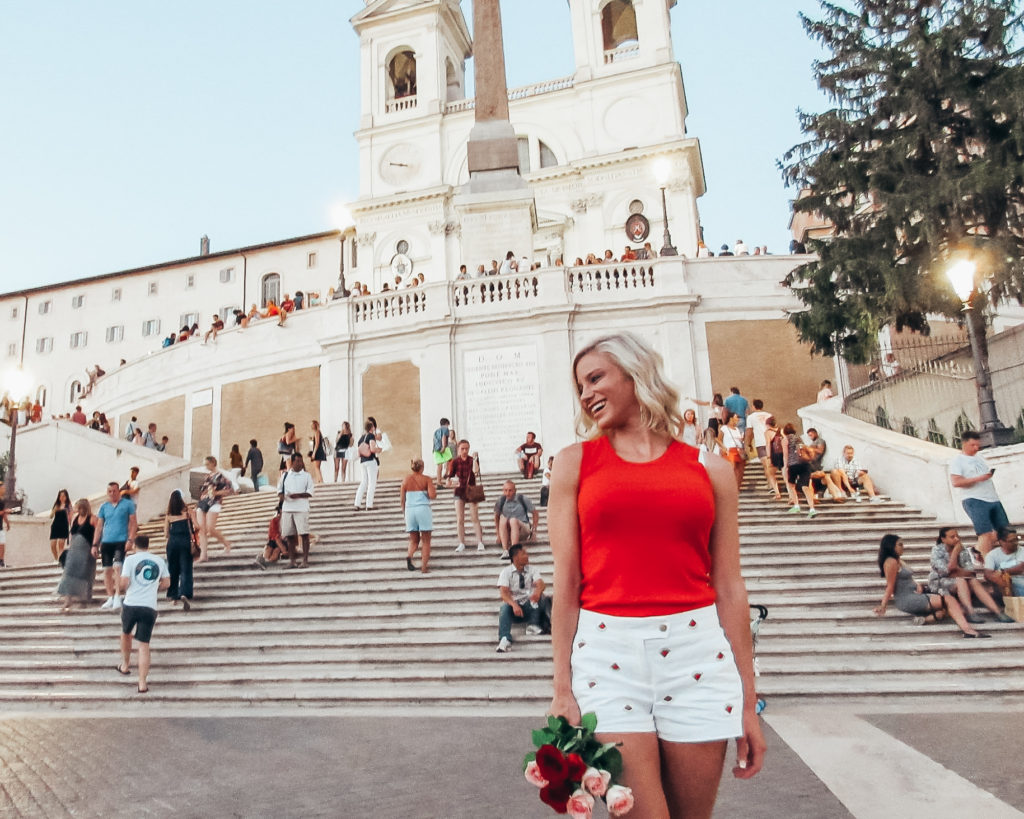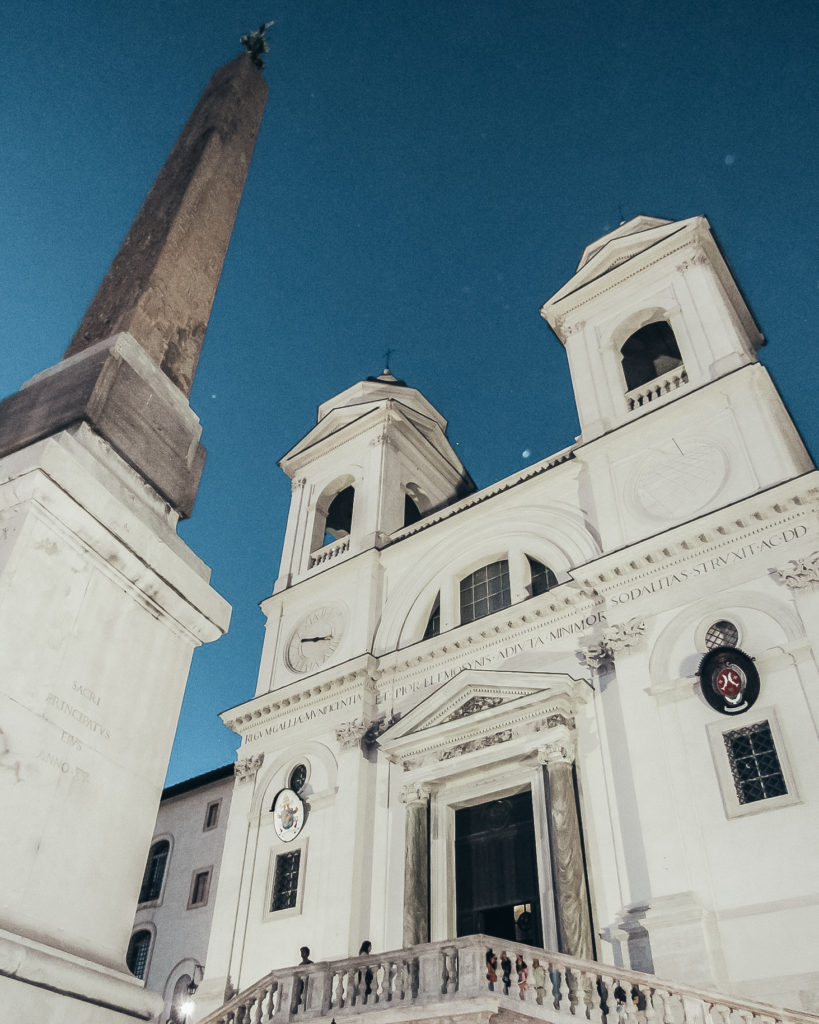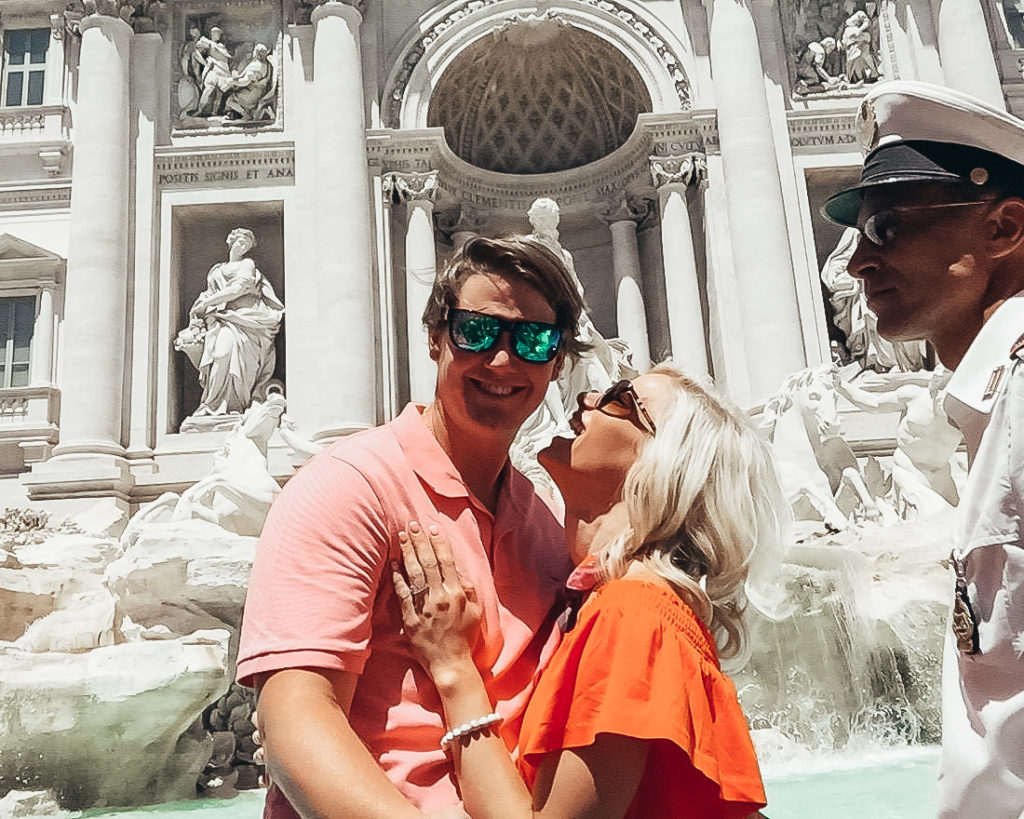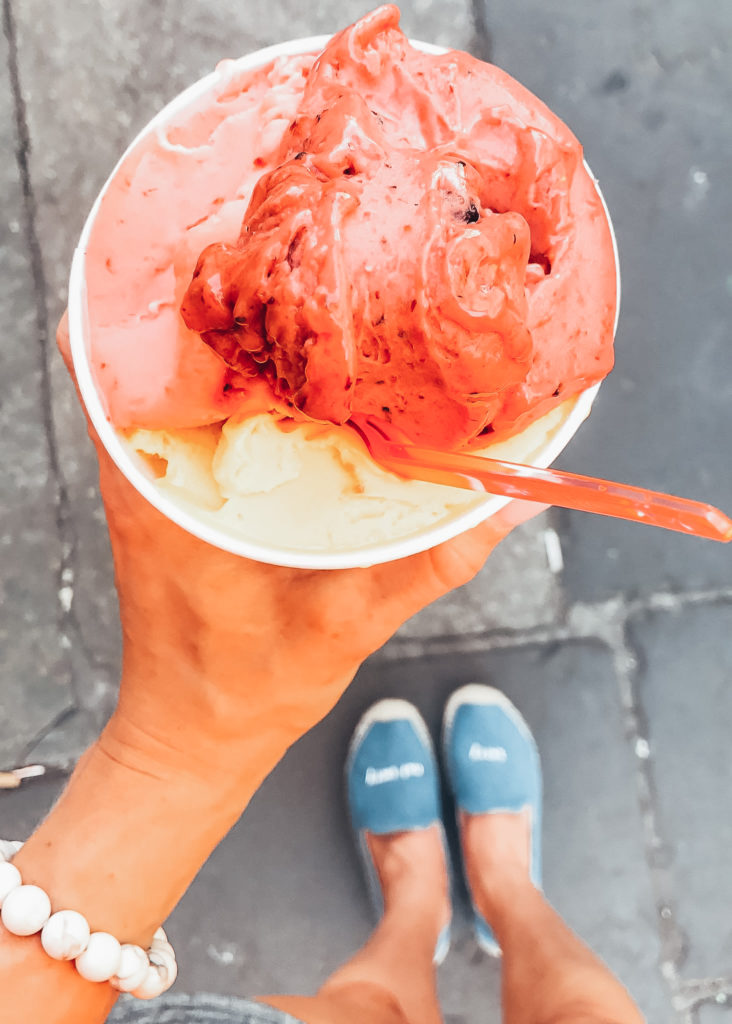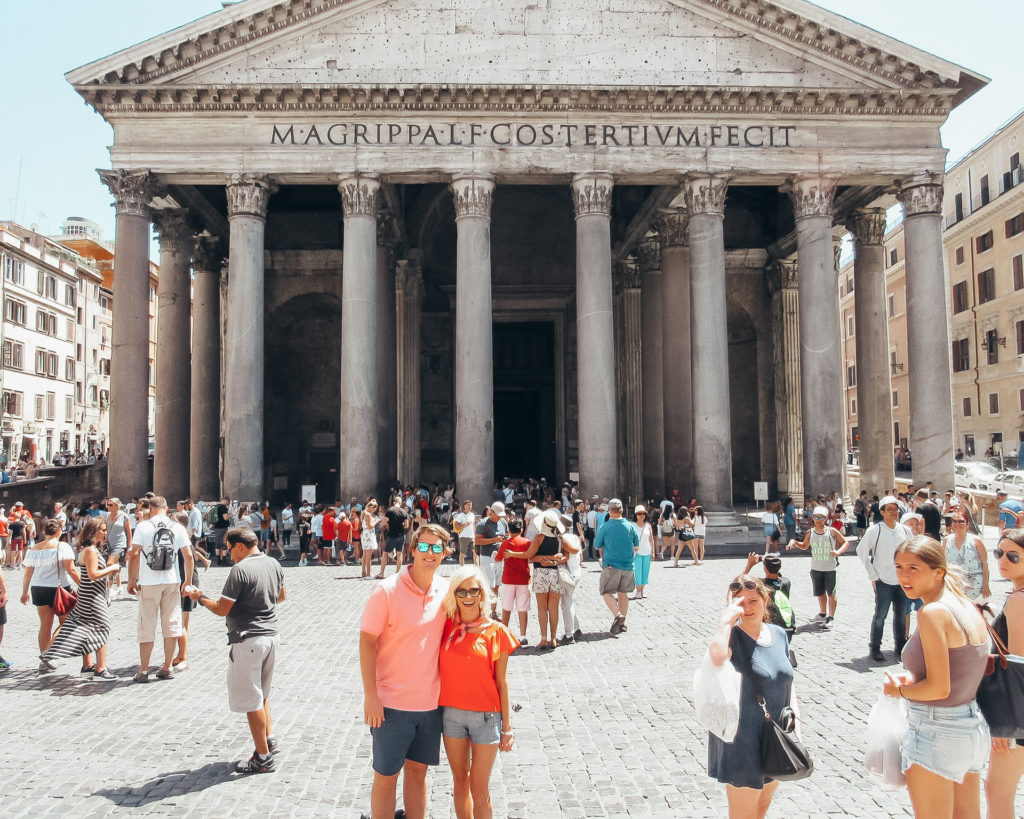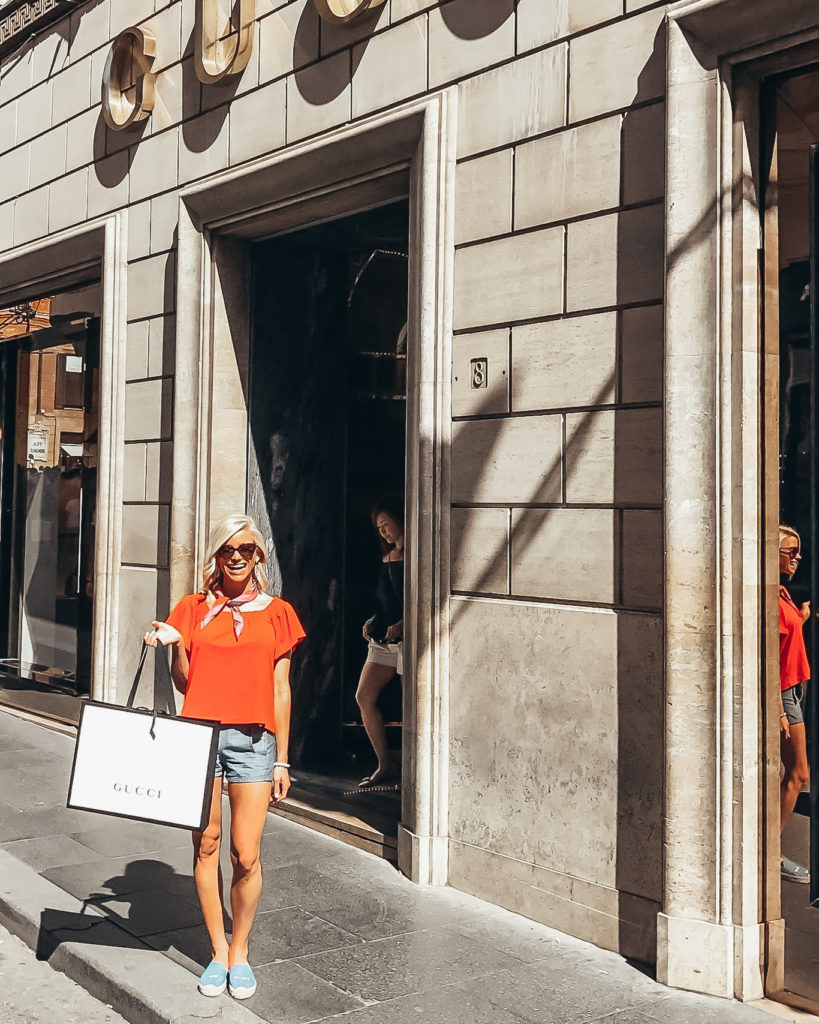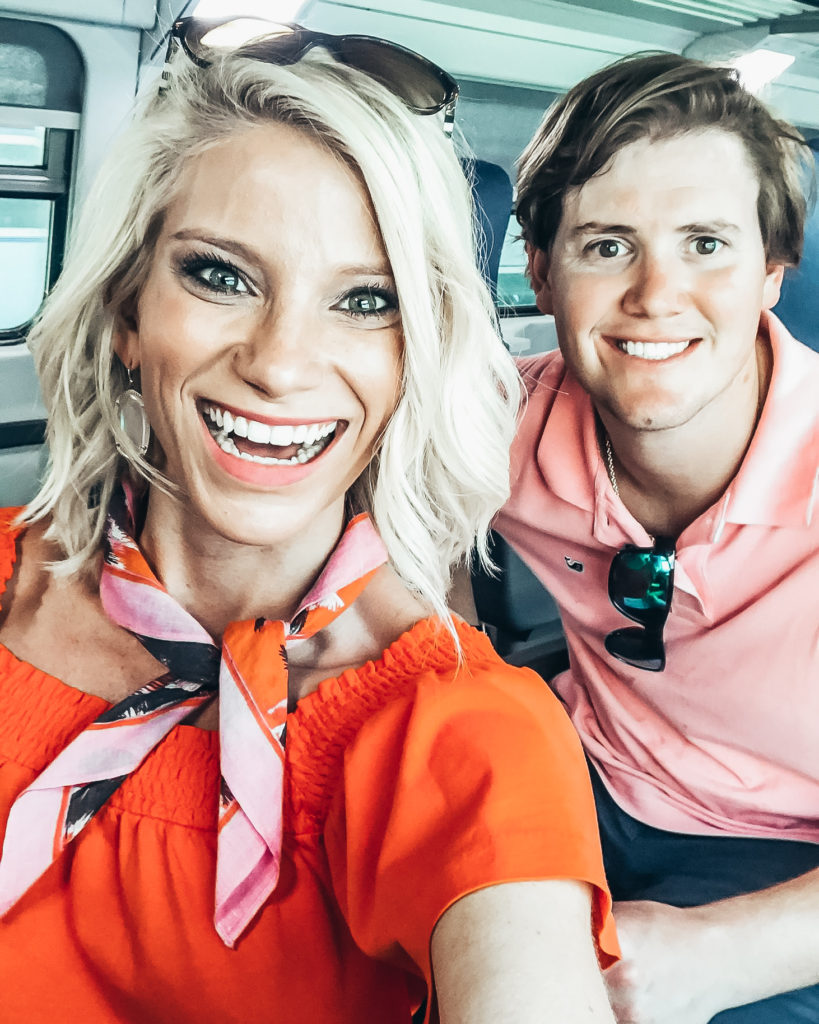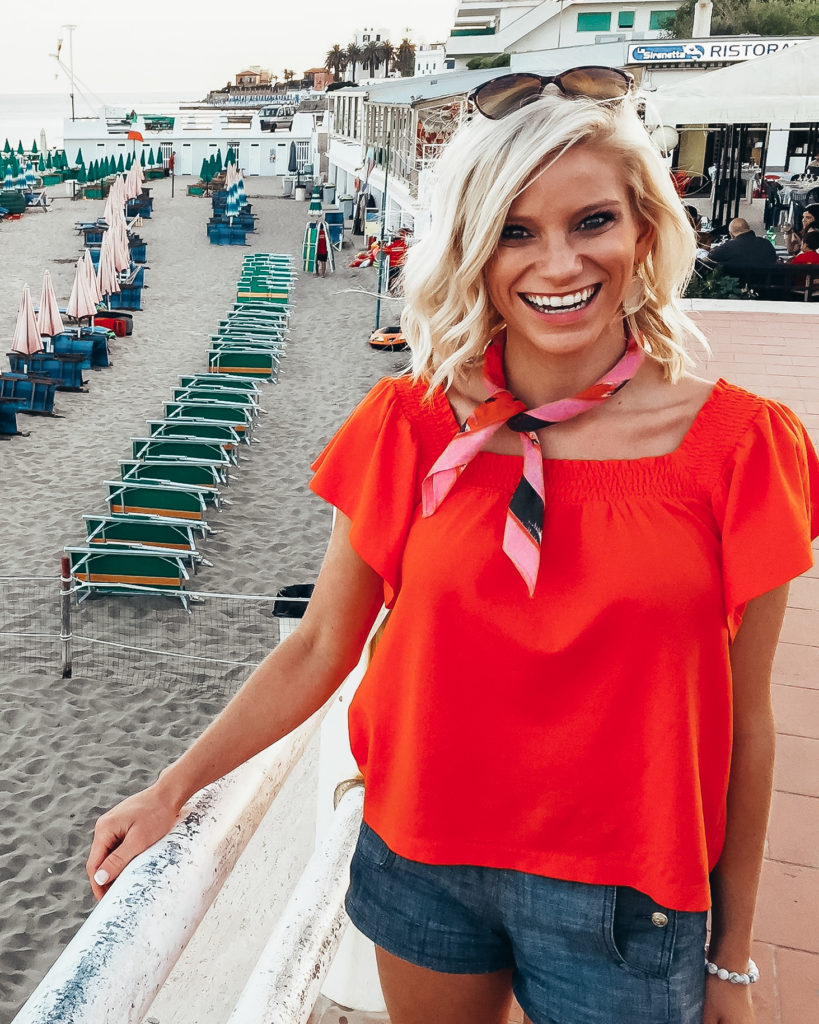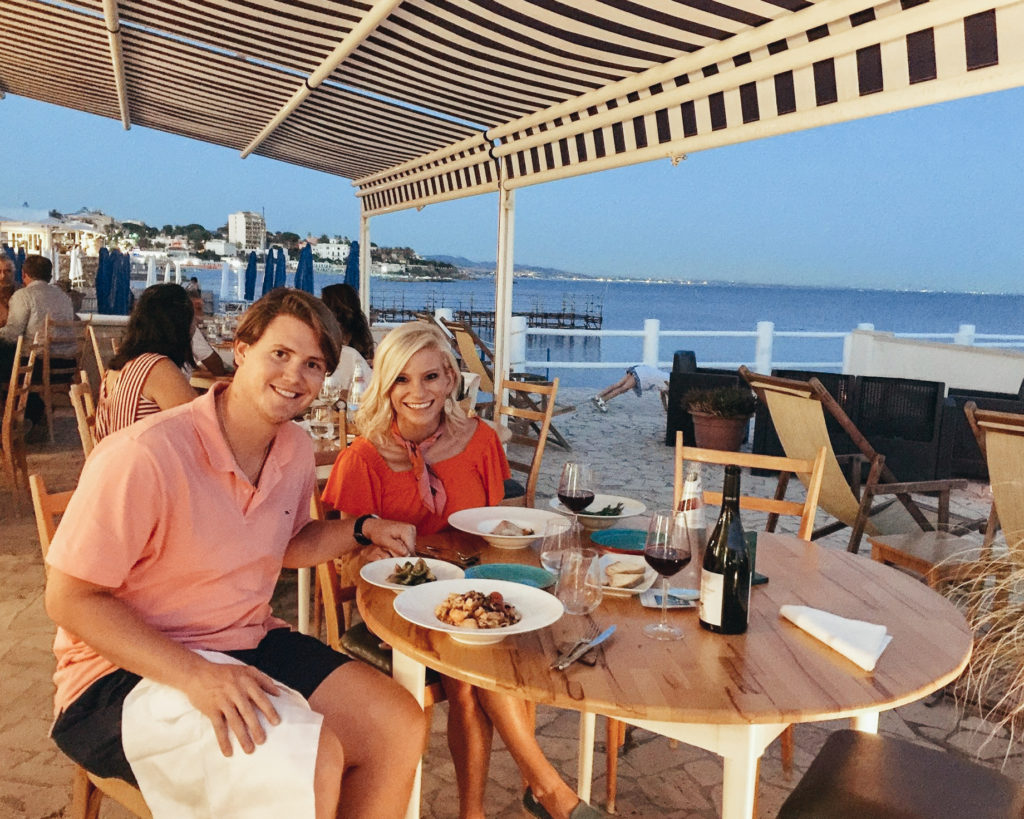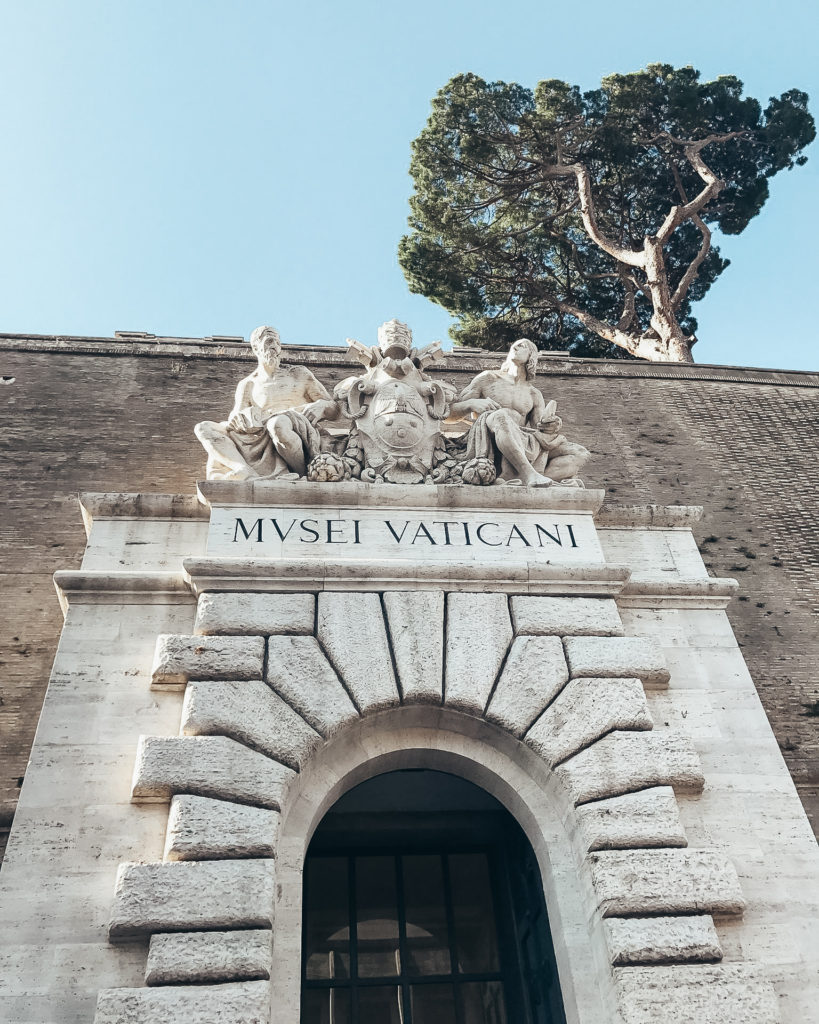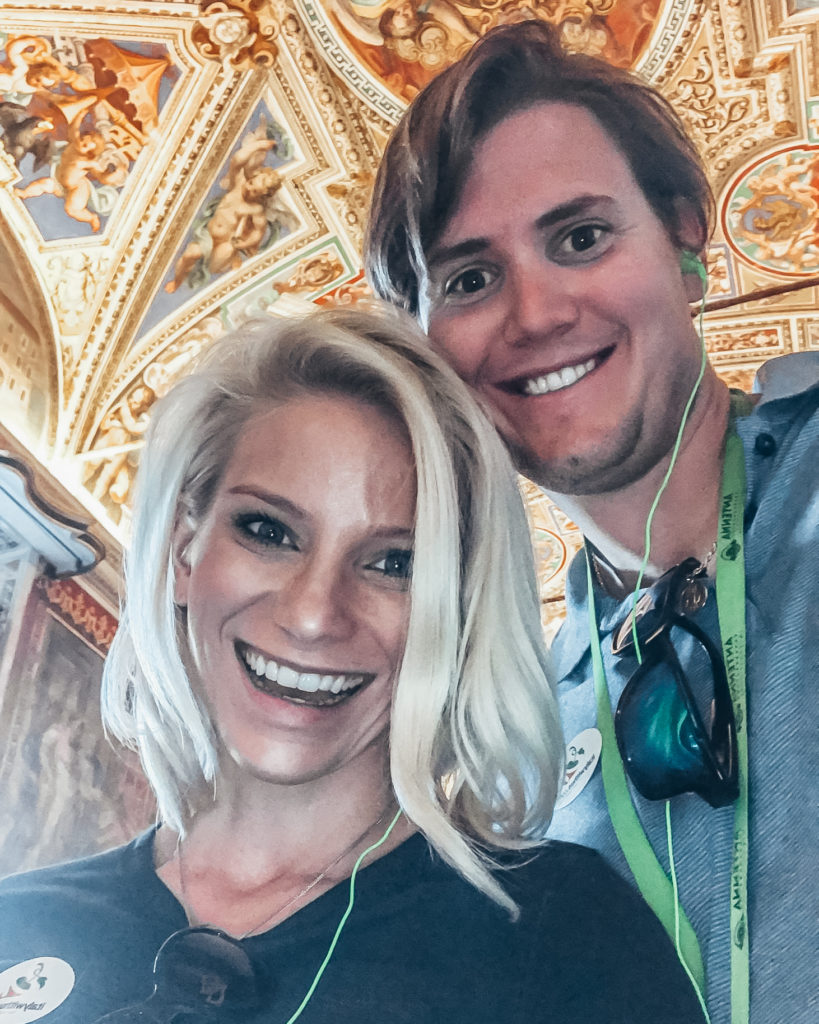 PART II. DUBAI
Where we stayed:
The best way I can describe Dubai in one word—grand! Everywhere you look, you are amazed—feeling like the city is 10 years ahead of it's time. Located at the West Crescent of Jumeirah beach, our hotel was absolutely exquisite. Nestled away on an intimate beachfront, the resort includes a spa, multiple pools, tennis courts, private villas, and multiple dining and bar options including their marina restaurant Lounge 101 (one of top rated dining experiences in Dubai).
Amount of time: 4 Days
What we did:
Day 1: After M's bags were left behind in Rome, we arrived at our hotel around 3am or so. That morning, we slept in and then ordered room service while waiting for the rest of our luggage to arrive. Afterward, we headed down to the pool for a day of relaxation. The beach was a sight to see with the city skyline for a backdrop. However it was a little too hot to enjoy, so we stayed by the pool and ordered drinks. This leads me to my one complaint. While M and I absolutely loved Dubai, we wish we would have visited at a different time of year. We were there during their hottest months, with temperatures hitting 110 degrees plus and the most humidity I've ever experienced (which is a lot considering we're from Texas ha). This made it hard to enjoy some of their popular outdoor activities including dessert camel rides, sand surfing, boating, etc. With that said, we hope to go back again during their winter months. That night, we walked over to Lounge 101 for dinner—mentioned above—and then topped off the night at the hotel's iconic sheesha (hookah) lounge.
Day 2: We enjoyed a breakfast buffet at our hotel and then got ready for the day. Several hours later, we headed over to the Burj Khalifa—the tallest free standing structure in the world, soaring 2,722 feet high—for high tea at their popular restaurant At.mosphere on the 122nd floor. There, they served us champagne toasts, afternoon tea, and a GF 3-course meal (per person), which was delicious. Afterward, we headed over to Atlantis The Palm for a private helicopter of the city. I wish I could screenshot my memories of this experience, because it was such a magnificent sight to see.
Day 3: Clearly, I couldn't visit Dubai without making a trip to the largest mall in world (indoor skiing included). Seriously, this requires several days to truly cover—this mall is huuuuuuge! M and I made a pretty big dent in day, spending the majority of our time at their massive Lululemon store. Later that evening, we made our way back to the Atlantis hotel for dinner reservation's at Ossanio—the aquarium seafood restaurant.
Day 4: On our last day in Dubai, we decided to relax by the pool again. Later on, we packed our bags and enjoyed a late dinner at the hotel seesha lounge, before our flight early the next morning.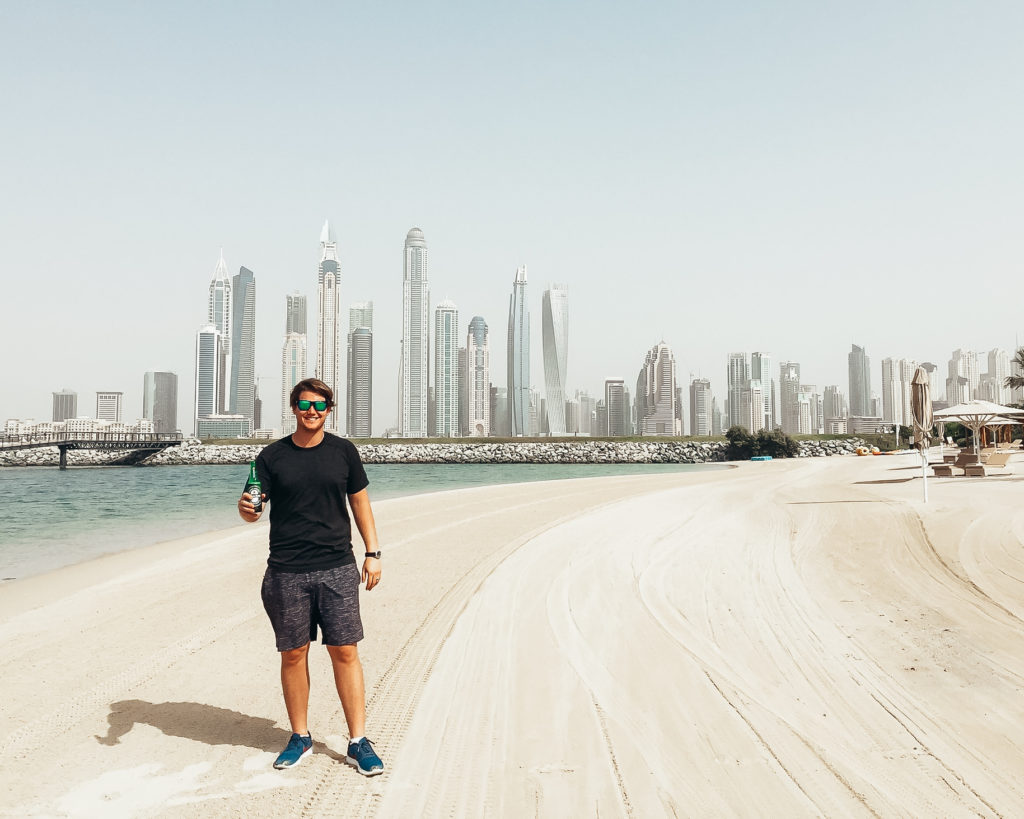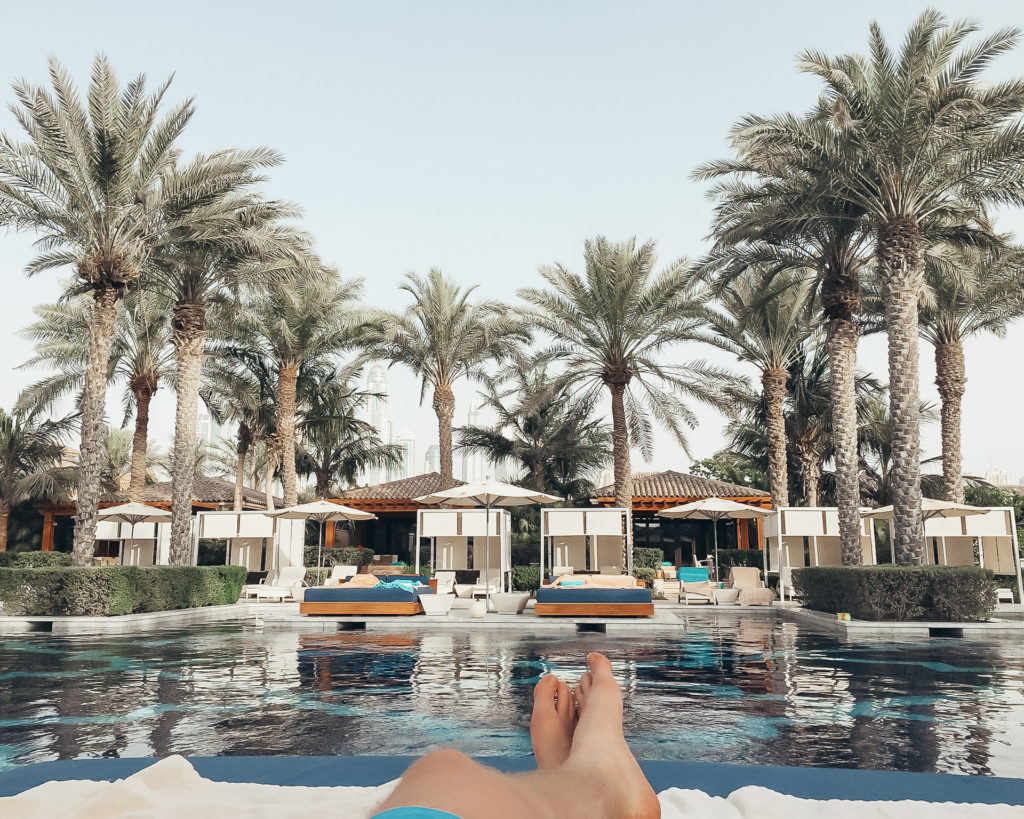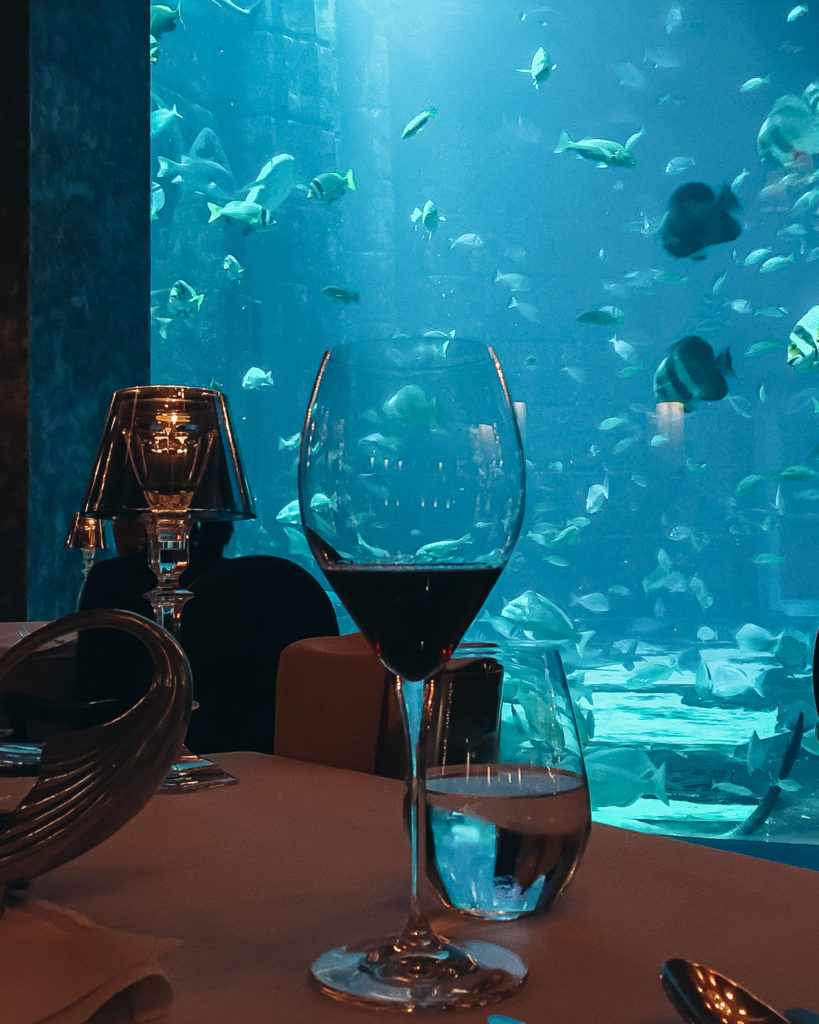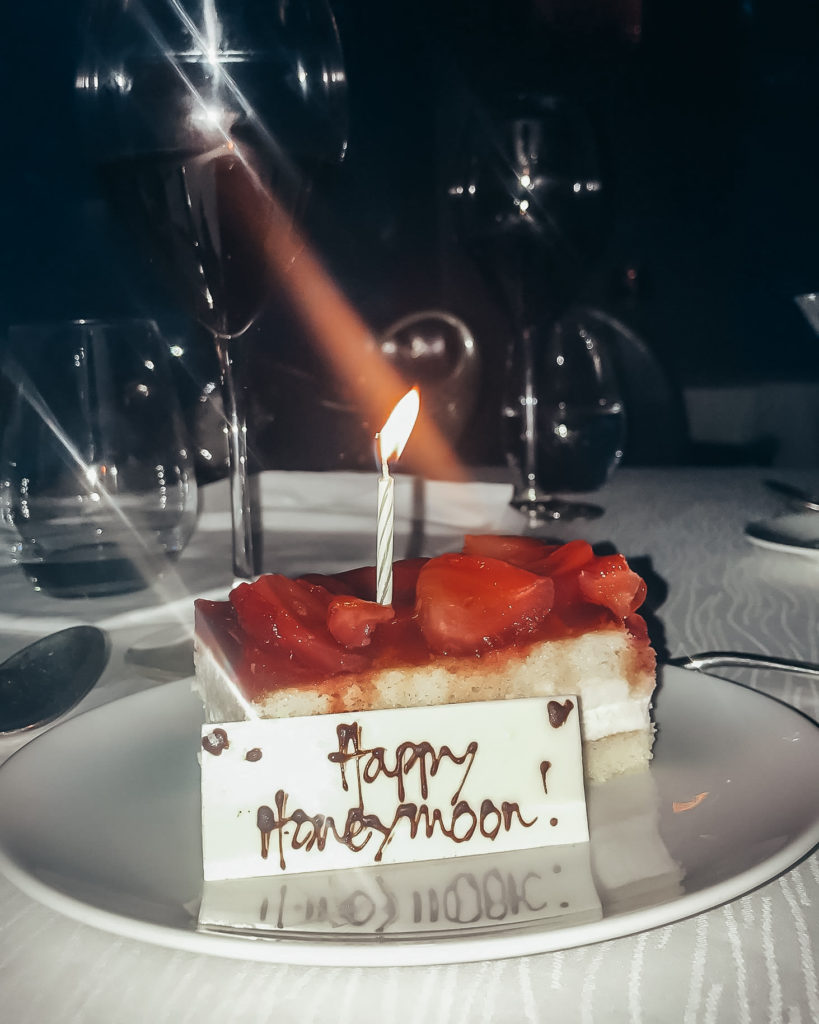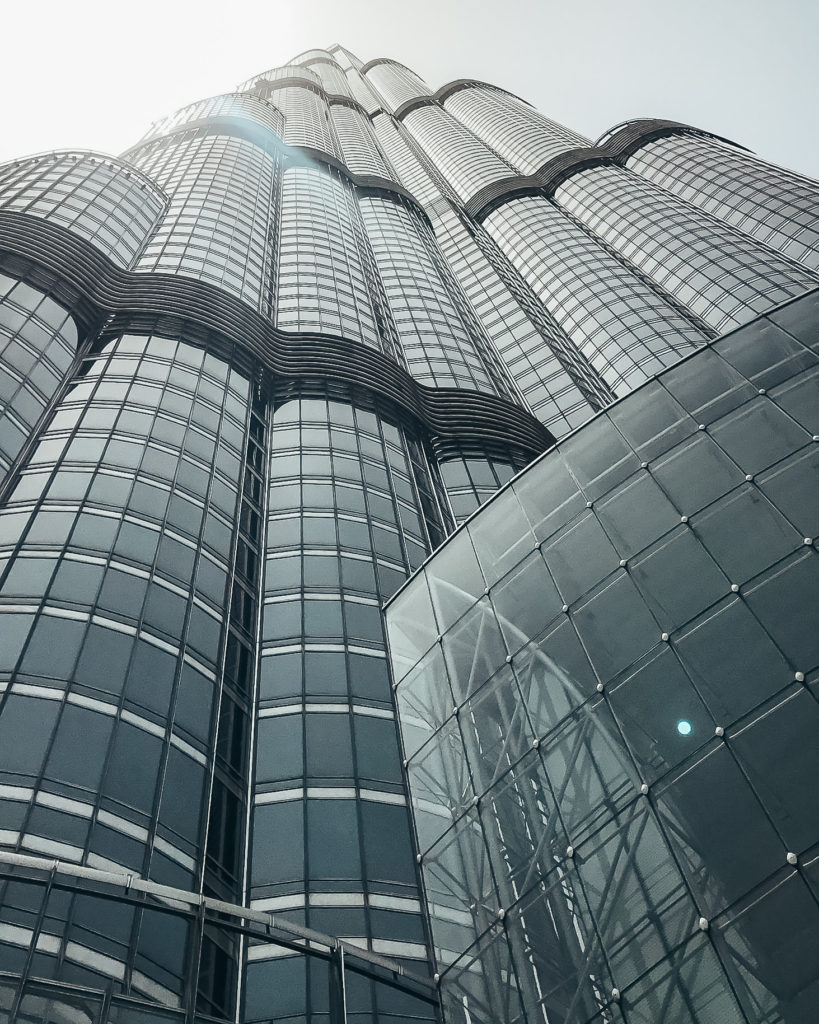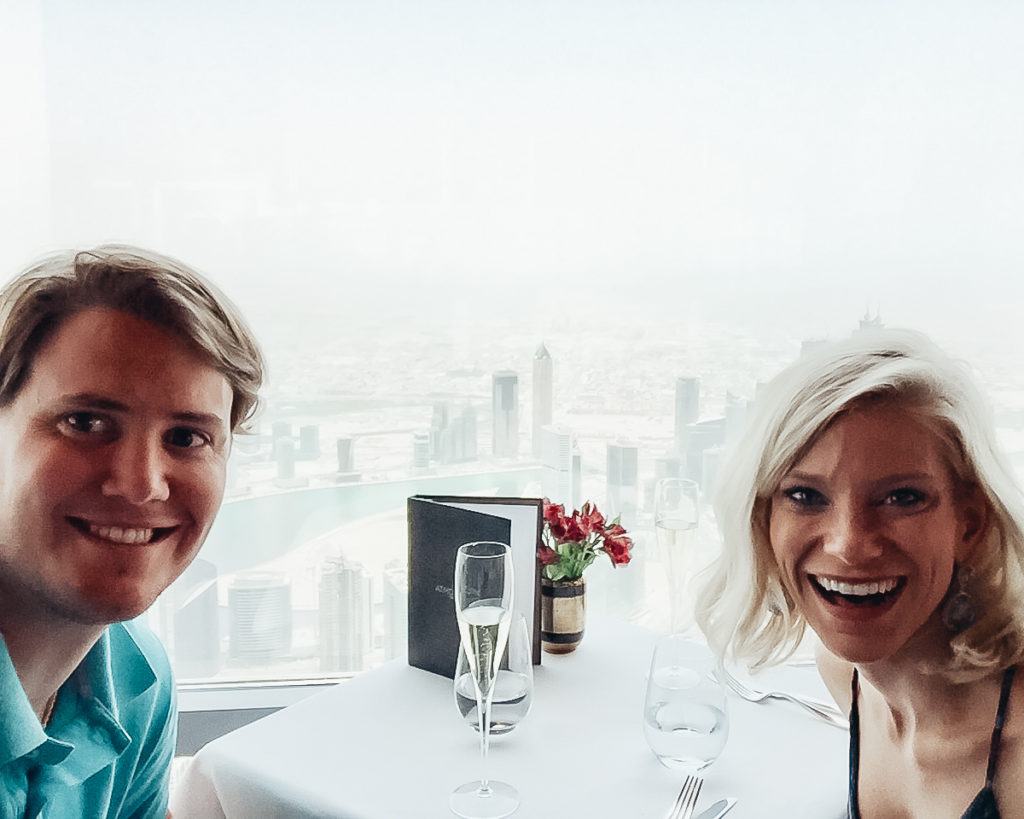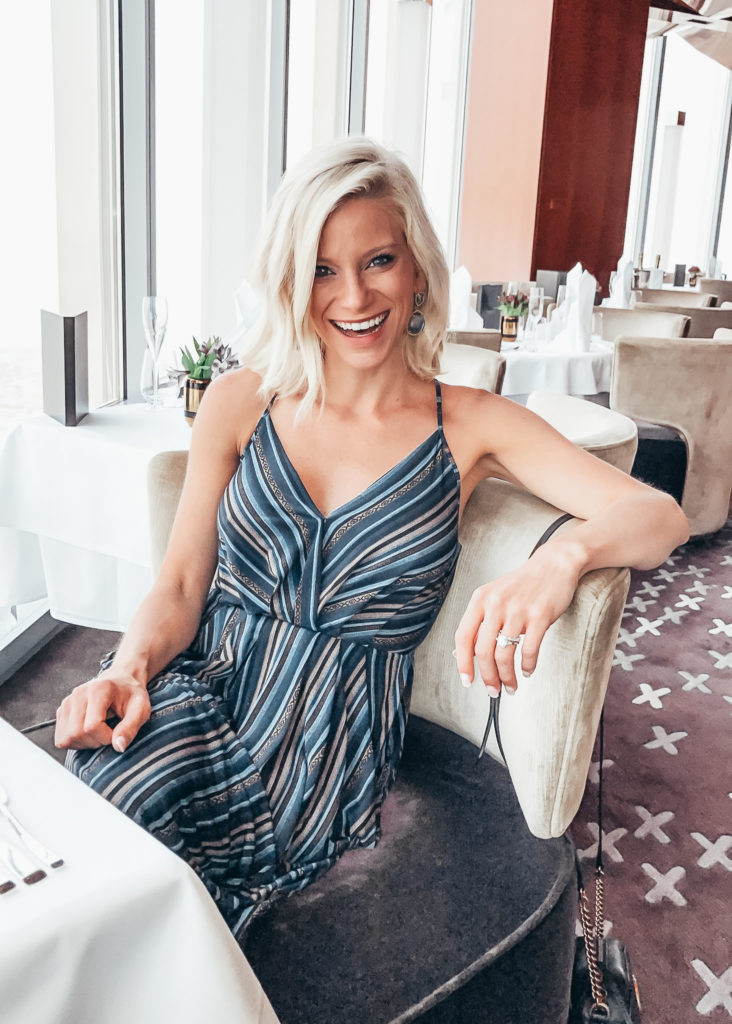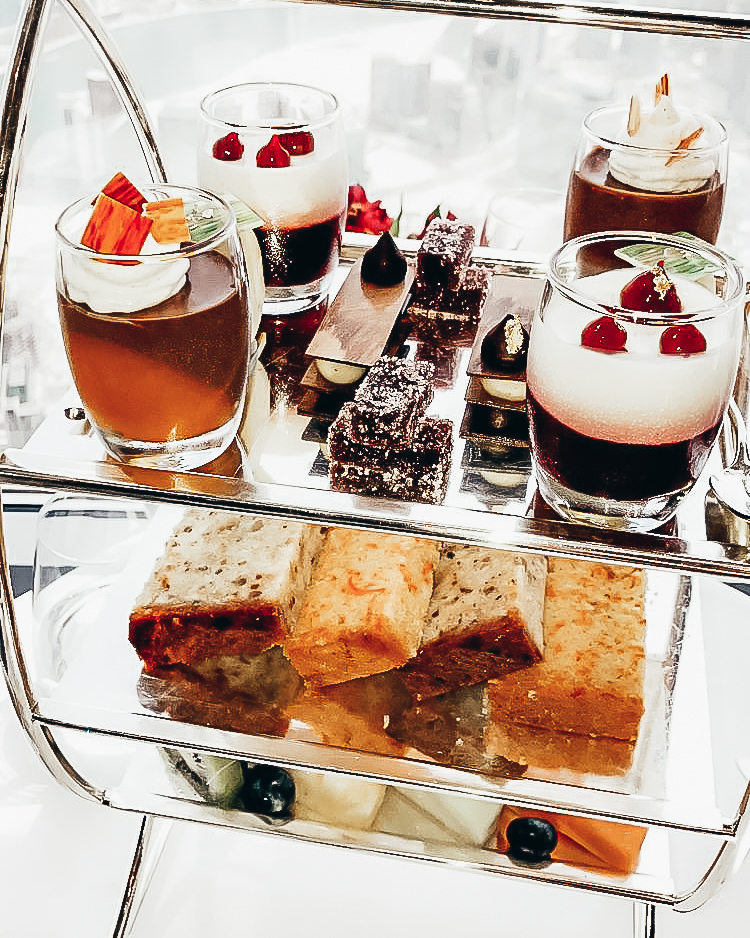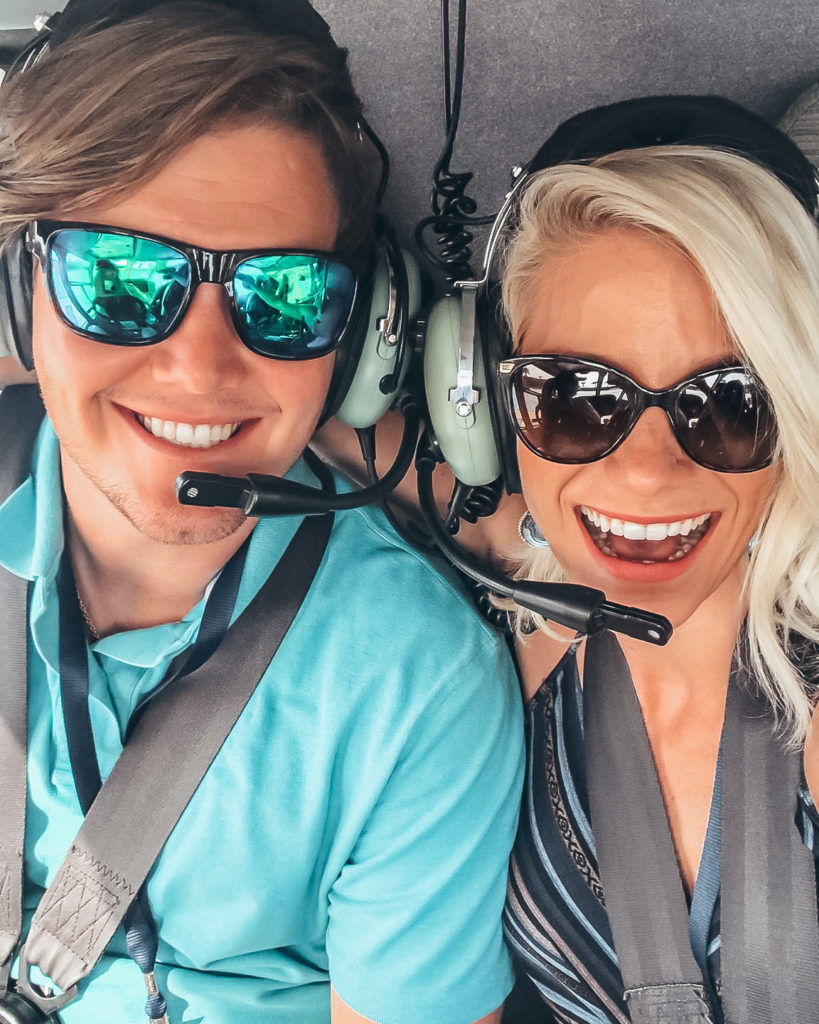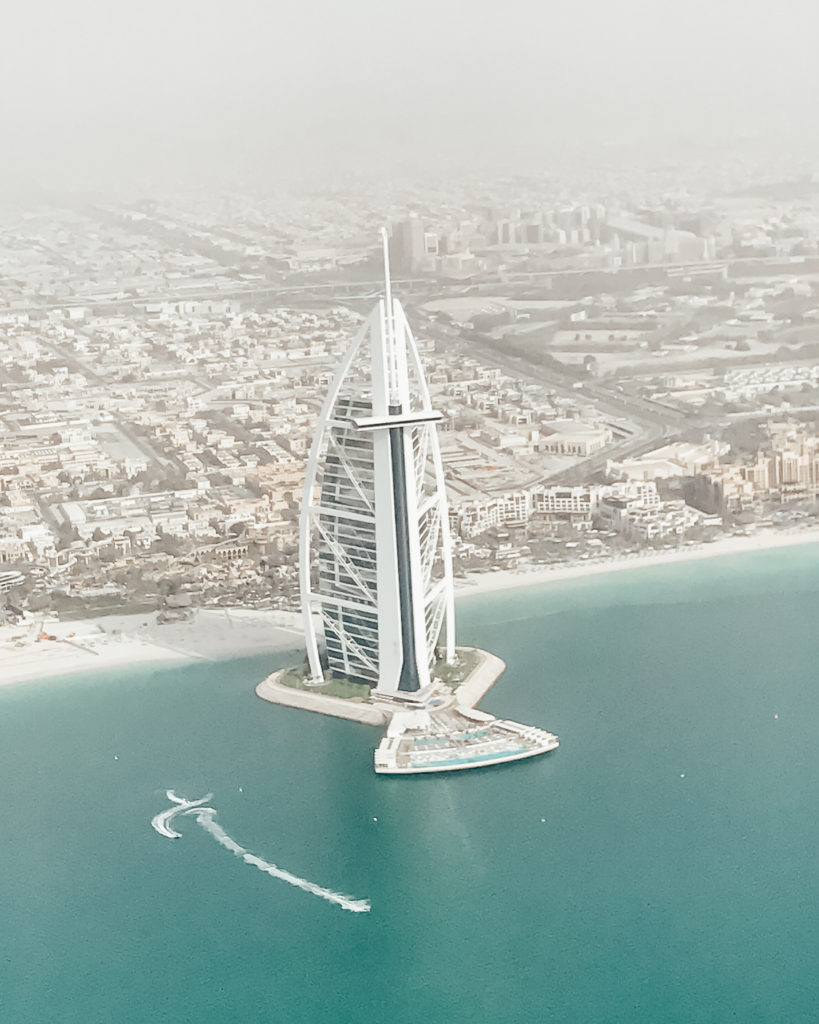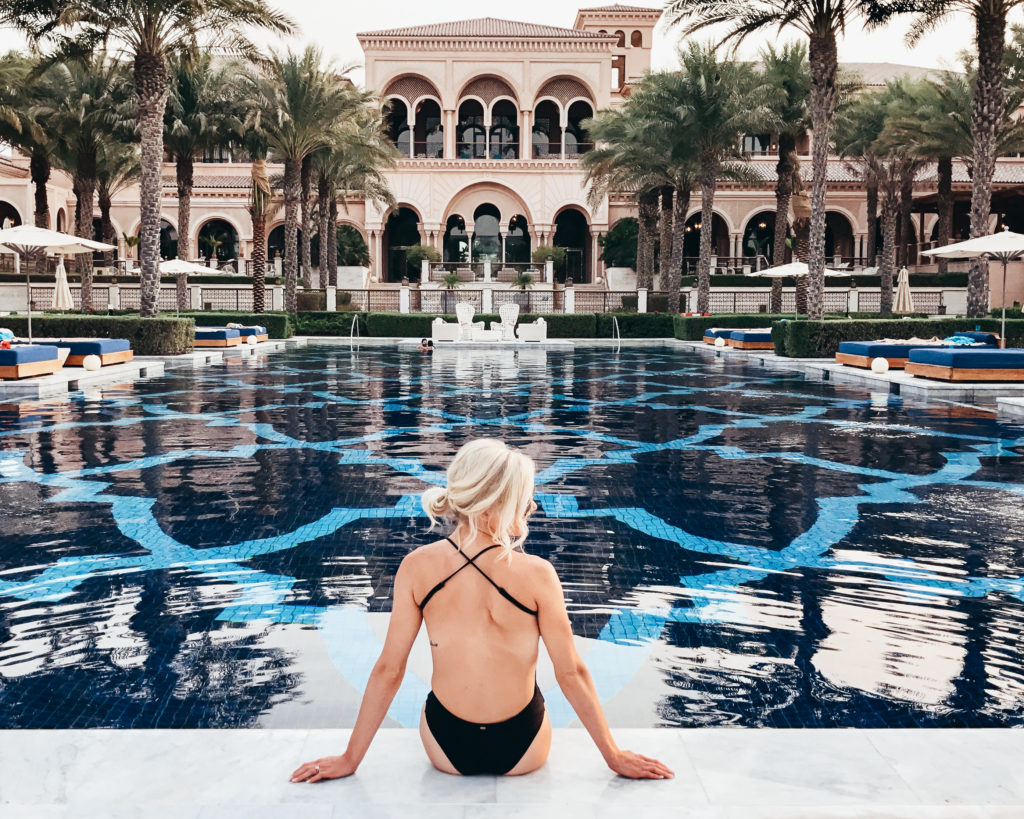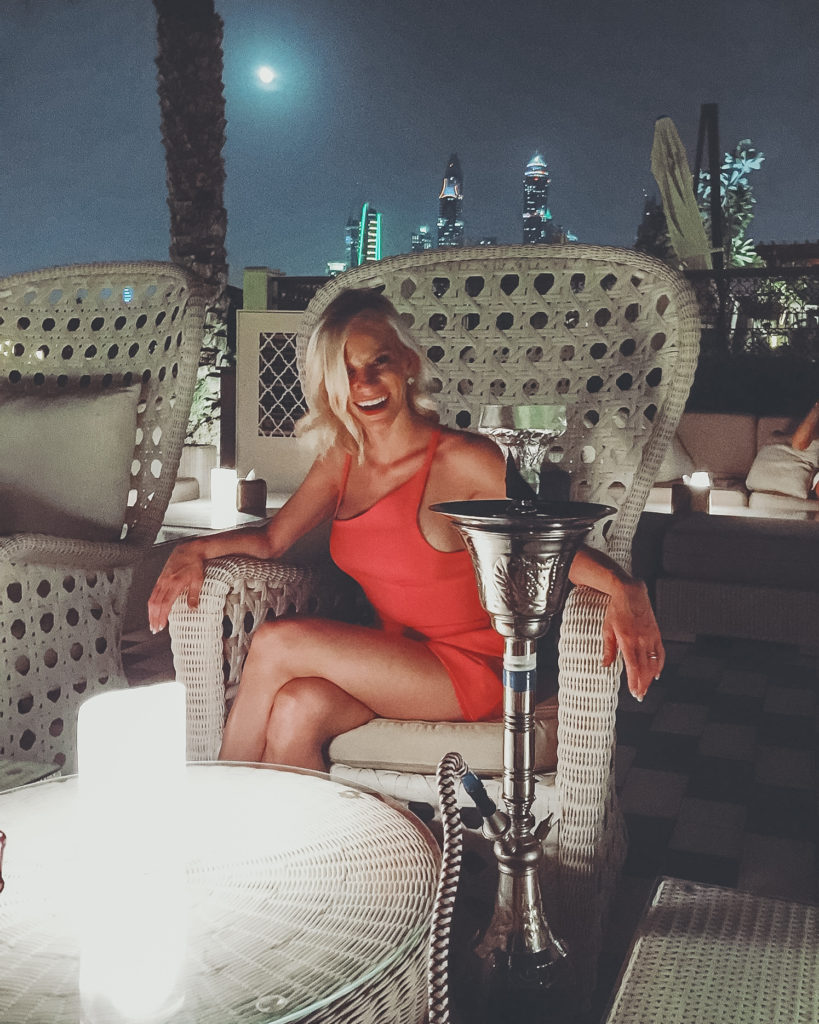 PART III. SEYCHELLES
Where we stayed:
Hidden away on the main island of Seychelles, Mahe, this hillside sanctuary is truly paradise. Each of the individual villa suites, with private infinity pools overlooking the breathtaking beach below, are scattered throughout the natural jungles alongside the sea. Words cannot explain how much we adored our all-inclusive villa suite at Four Seasons.
Amount of time: 10 Days
What we did:
While in Seychelles, M and I didn't want to leave our hotel a lot of the time. Everyday, we called a buggy (golf-cart) to pick us up for all of our meals (the food was incredible and they were so accommodating to my gluten intolerance). Seafood night was our favorite! Among the activities M and I enjoyed while staying at our resort were snorkeling, kayaking, lounging on the beach + by the pool, couple's massages at the spa, yoga classes + mountain top meditation, the hotel tortoise farm, and the most impeccable dining + guest services. Looking back though, M and I wish we would have stayed on multiple of the Seychelles islands since we had a lot of time here to do so. There are 115 islands in total, but not all inhabited, and so much beauty to be seen.
We also took several trips to Eden, the man-made island + marina, near the airport. The first time was to explore Mahe, have lunch, and book a private catamaran excursion (or 2) to take later on in the trip. The following two trips made were for our catamaran excursions. Our first time out to sea on the boat, M and I spent the day snorkeling and fishing. Matt caught a huge marlin and sailfish + we saw dolphins and a giant leatherback turtle. The mass of a leatherback turtle is anywhere from 550 to 1,500 Ibs; our captain said the one we spotted was the largest he'd ever seen.
The second time we took the caddy out, we spent the day island hopping to Curieuse, Praslin, and La Digue.
Curieuse: This is iconic for it's tortoise sanctuary. The uninhabited island is filled with giant tortoises that you can go and see for a small fee. M was skeptical about this leg of the trip at first, but I had to see it… and it was 1,000 percent worth it! We even got to feed the tortoises and tour the tortoise nursery. This was an experience of a lifetime.
Praslin: After hopping back on the boat, we headed over to Coco De Mer forest. Praslin is the only island in the world to grows these curious coconuts. The are both male and female coconuts—males resembling the shape of the male reproductive organ and females the shape of a buttocks. Ironic as this sounds, I am not joking. *See the photo of Matt holding the male and female coconuts below.
La Digue: After docking up for dinner at the marina, we got off to tour La Digue. We only had enough to to make our way through the city to their famous beach, before cruising back to the main island for nightfall. This is the most picturesque of the islands, encompassing a quaint little town with no cars, only bicycles, and the most postcard worthy beach. As we sat in the sand with our champagne bottle and toasting flutes, watching the sun begin to set and giggling about the simple fact that we were married, this became a moment to remember—what a magical way to end our excursion to see the hidden treasures of Seychelles.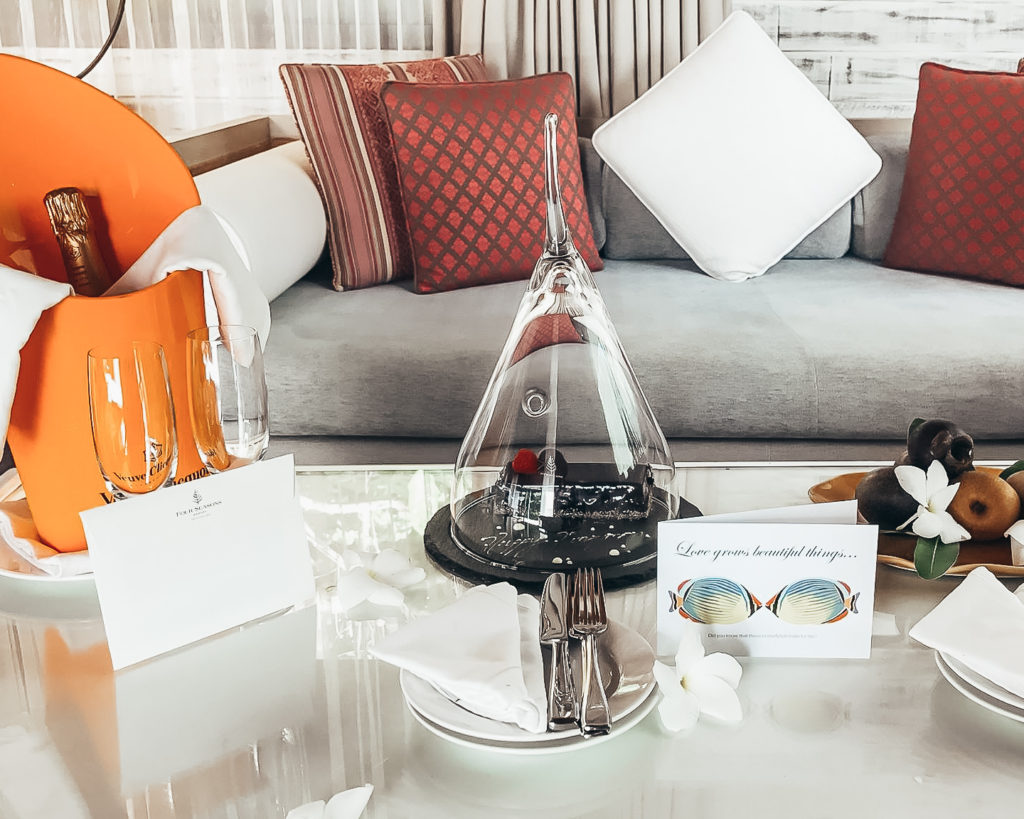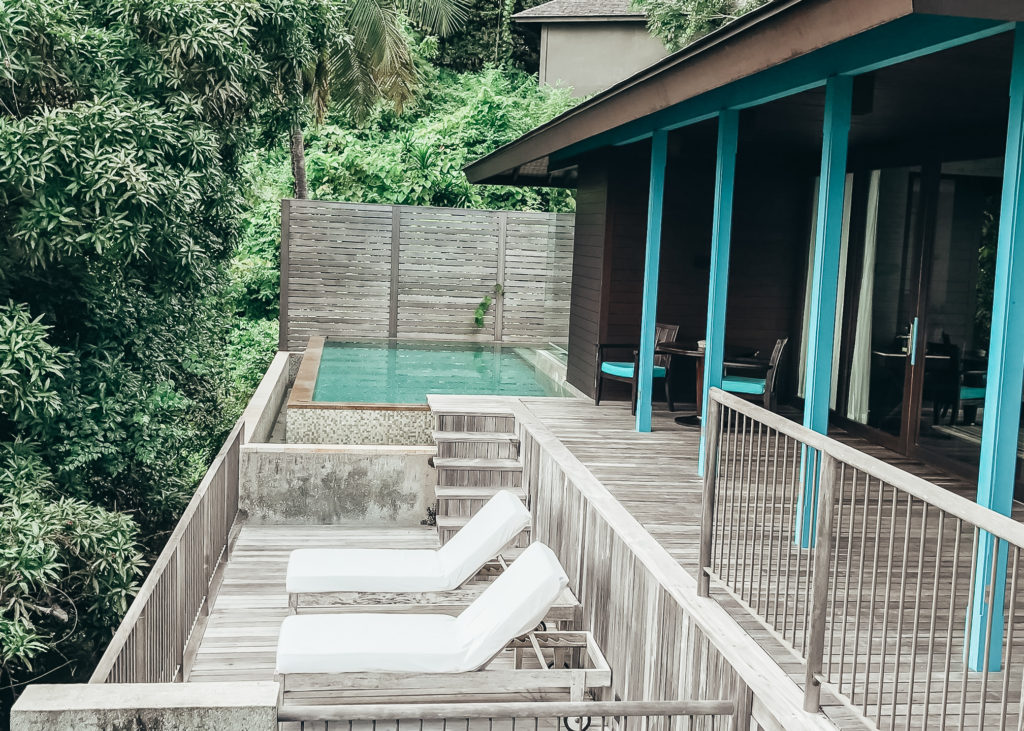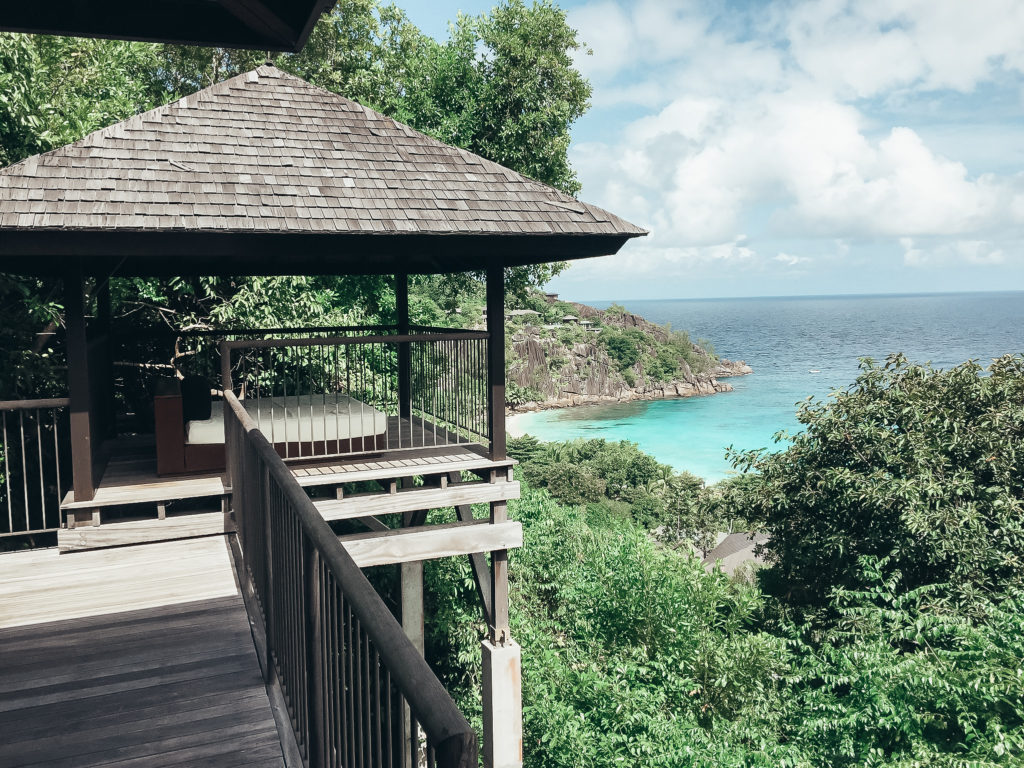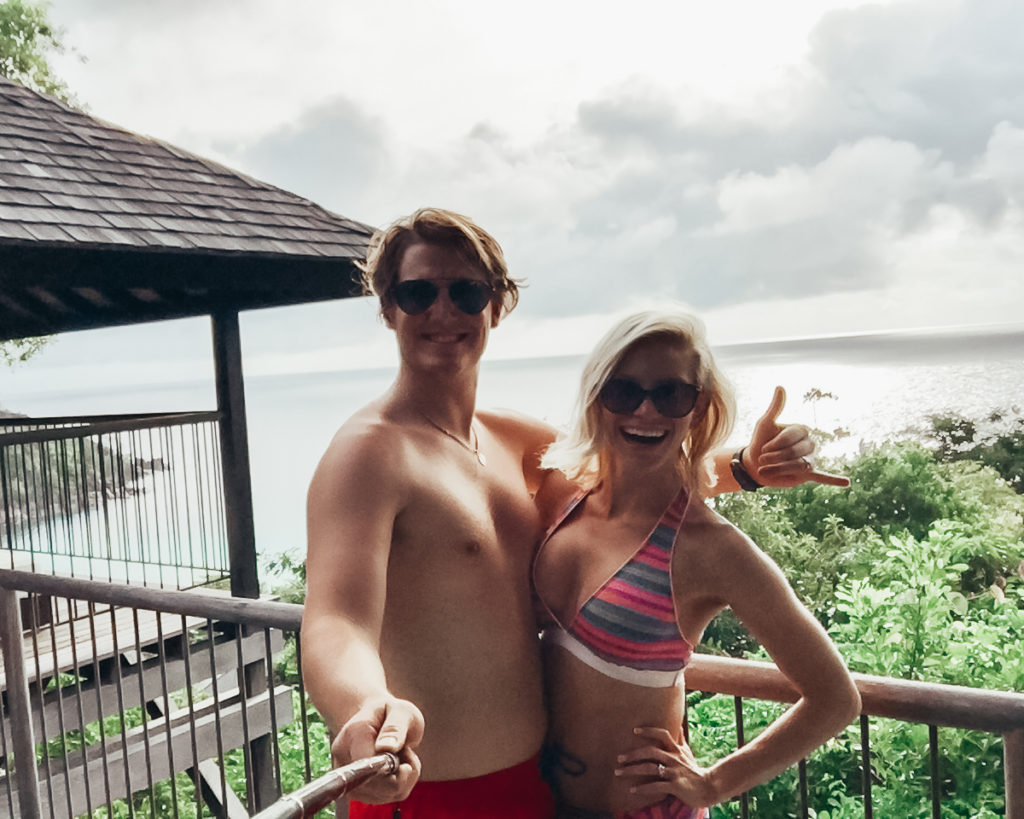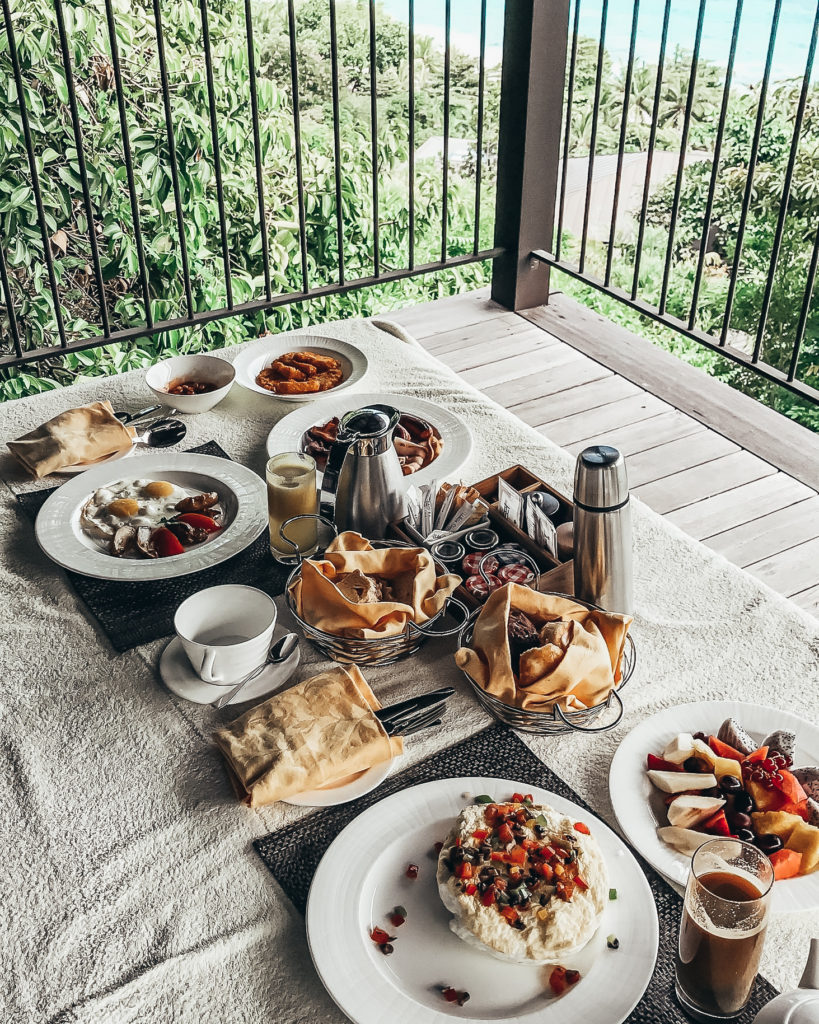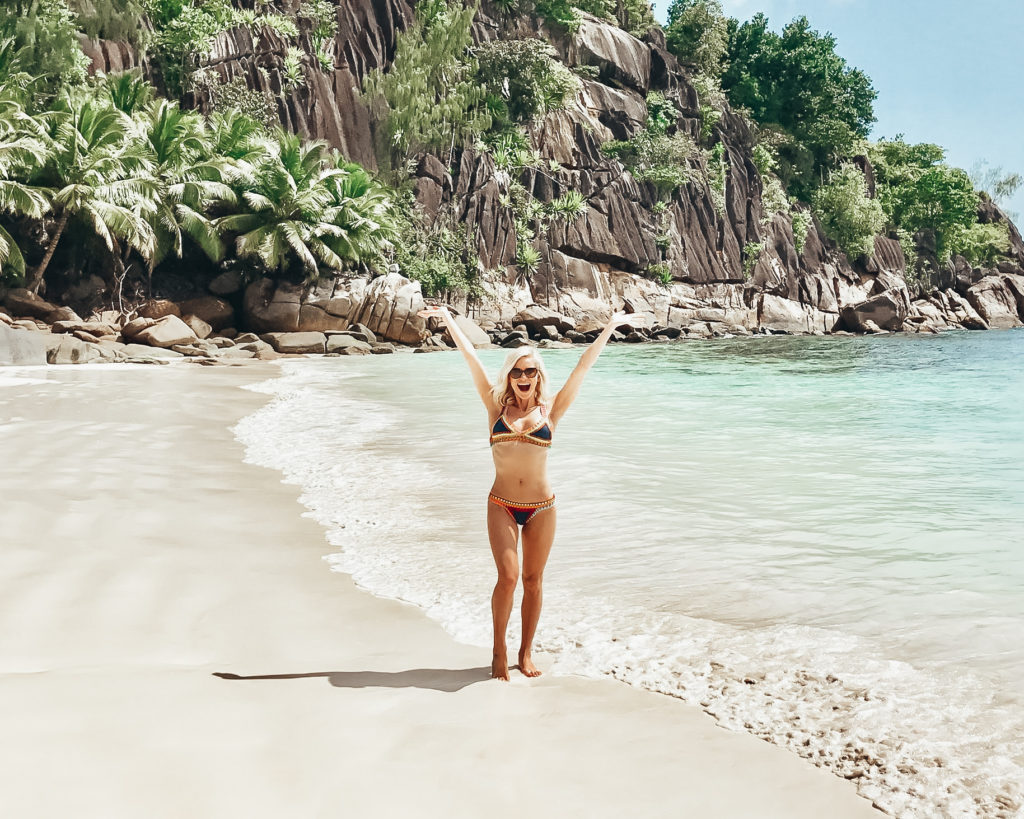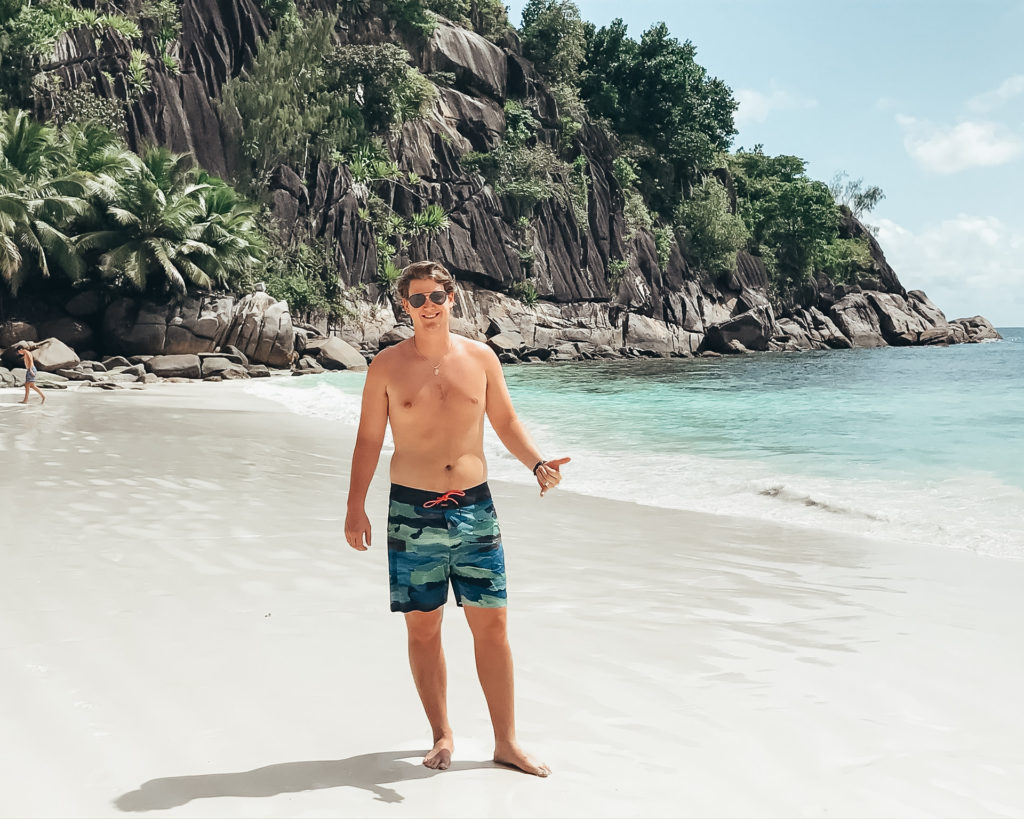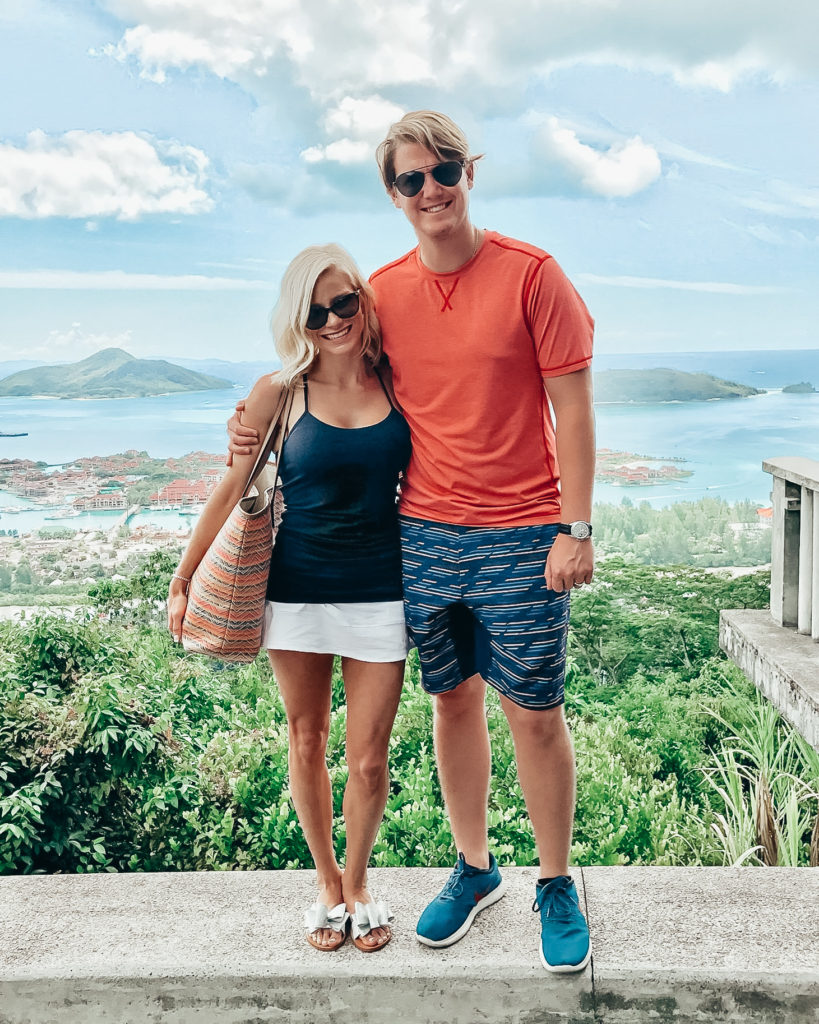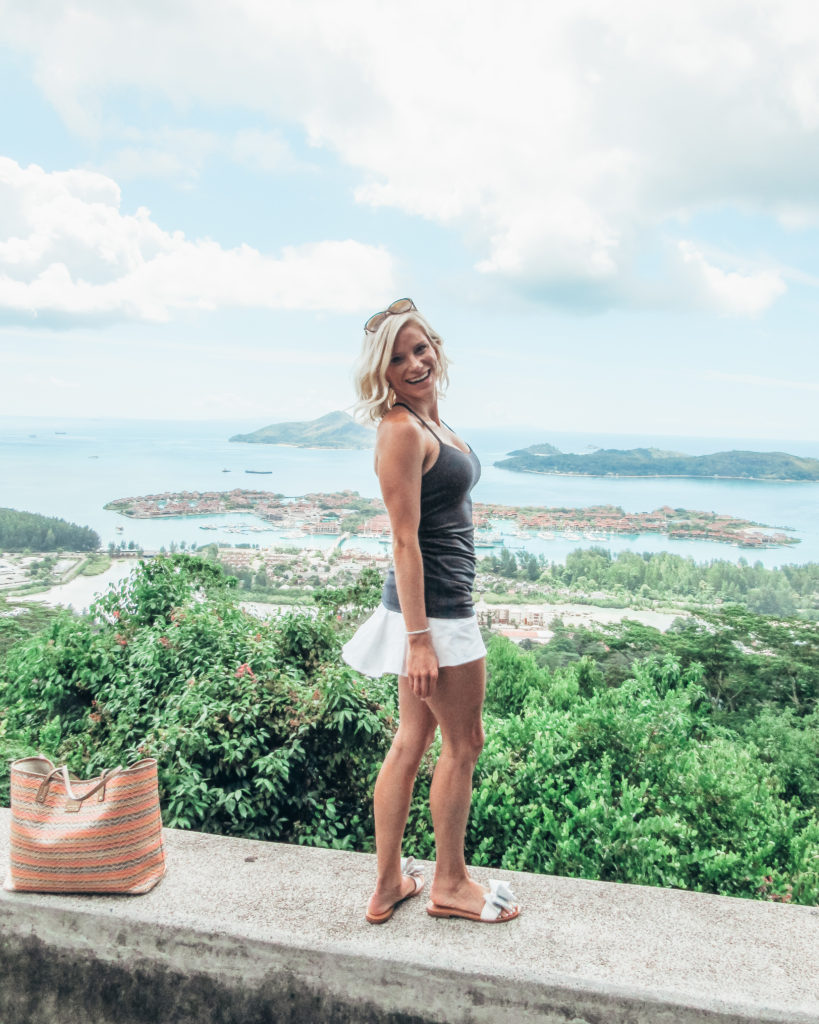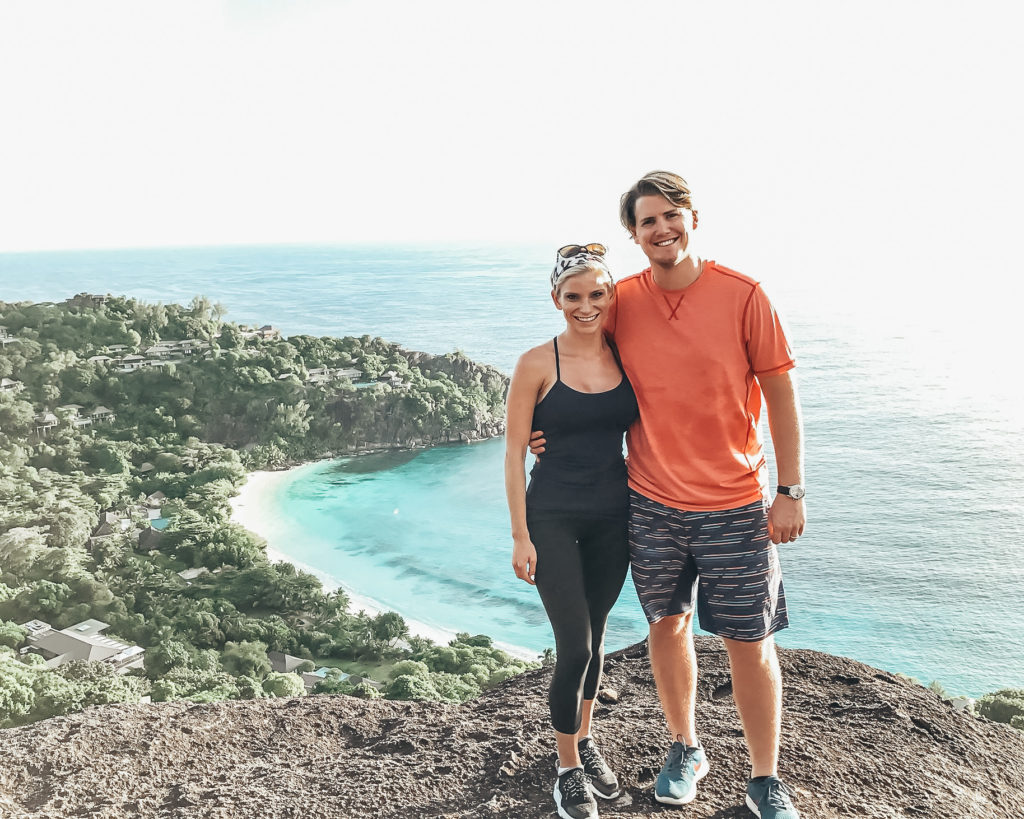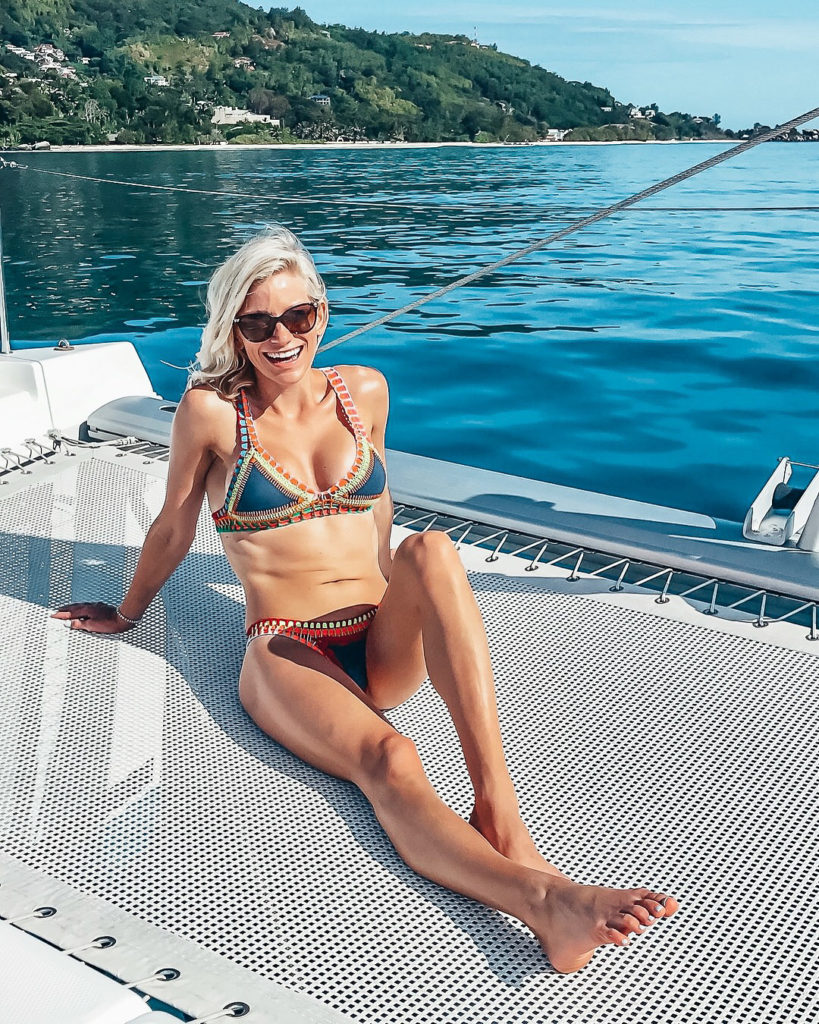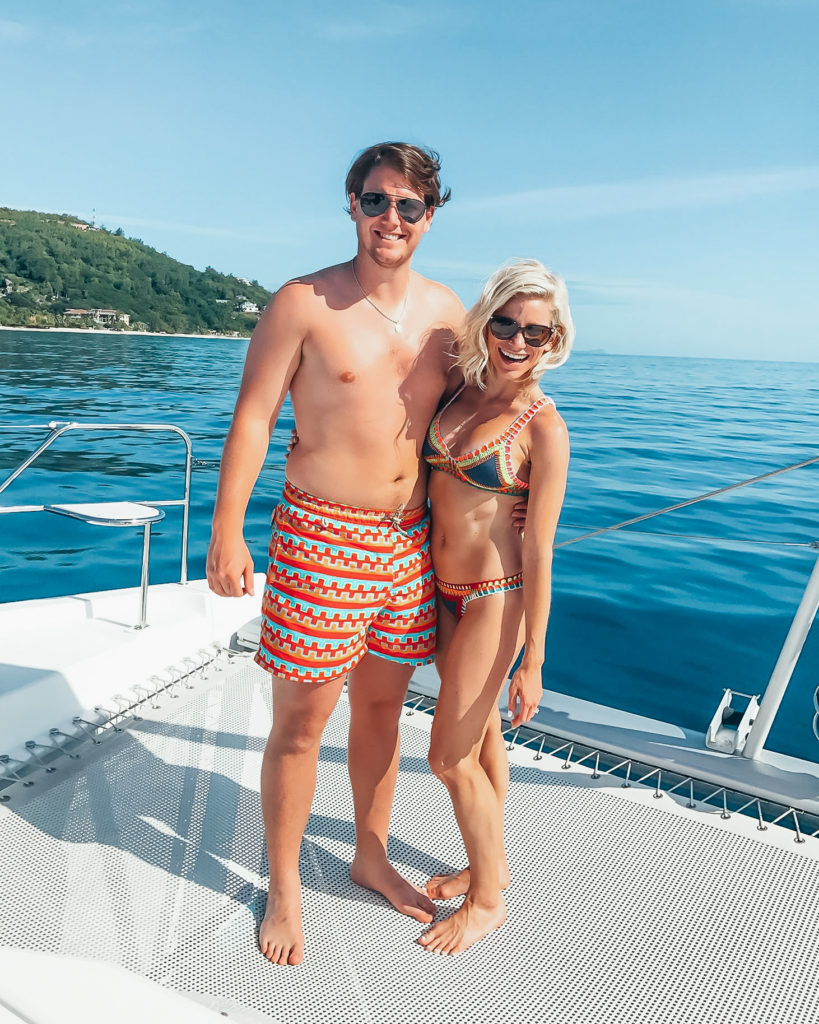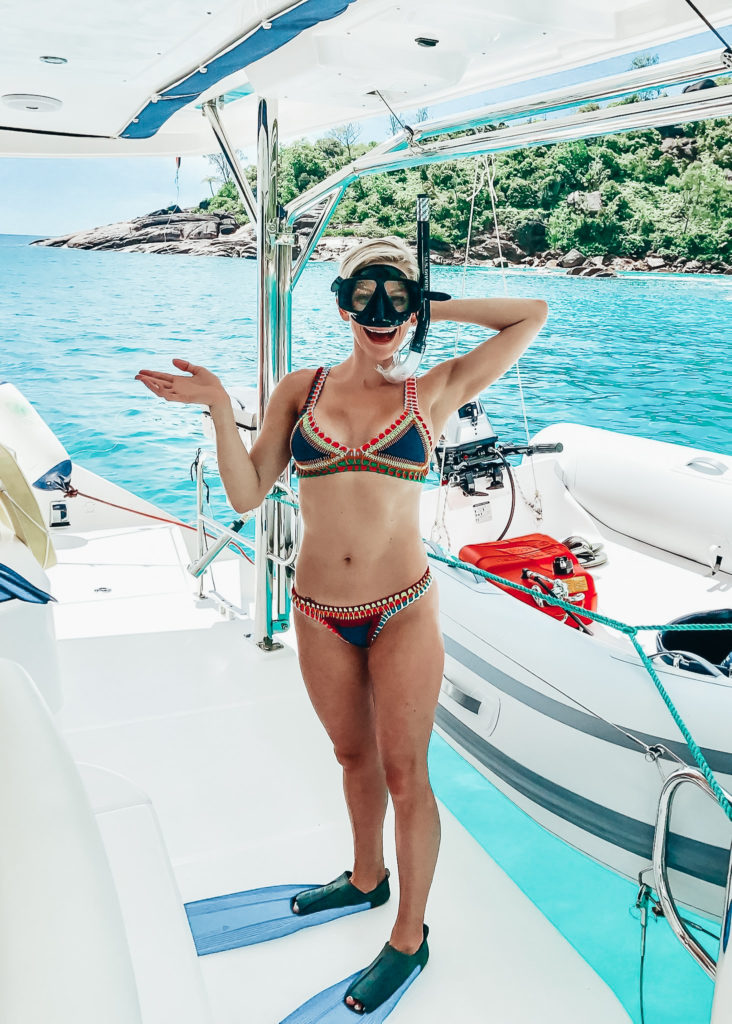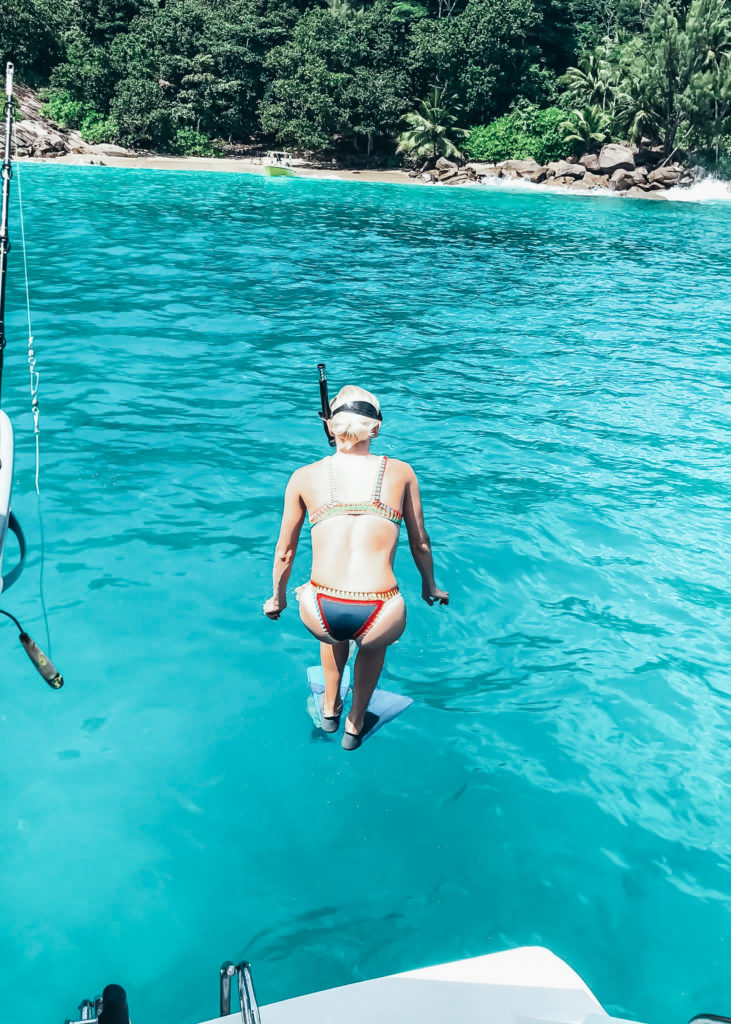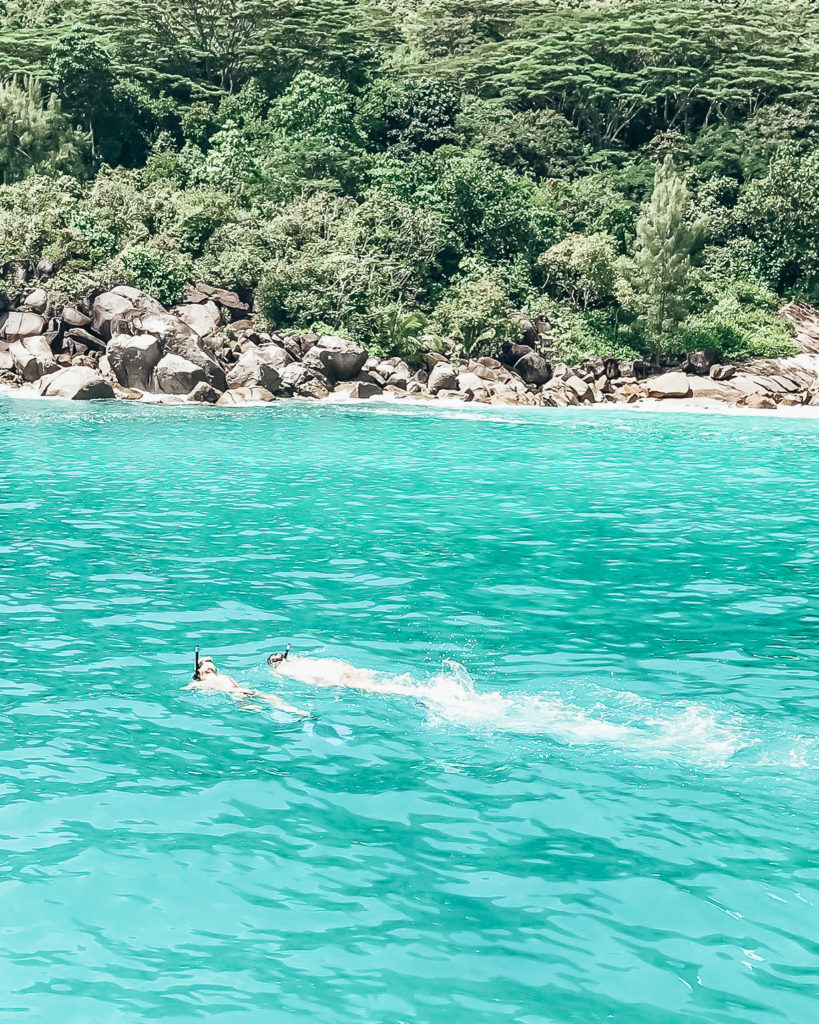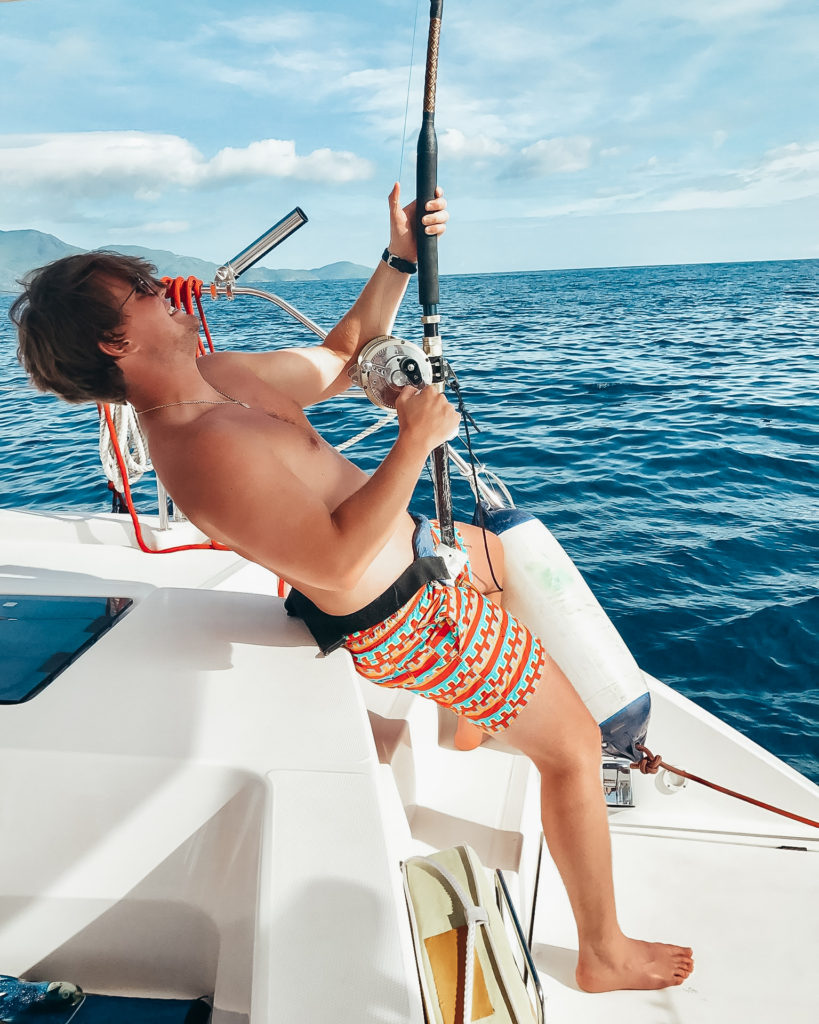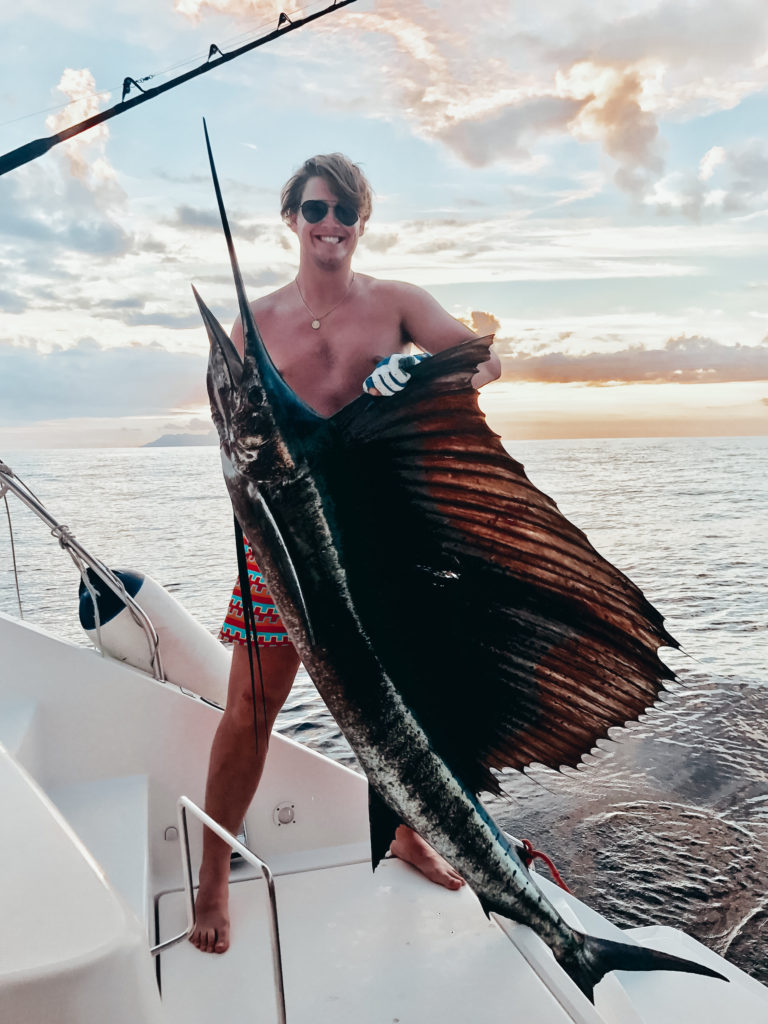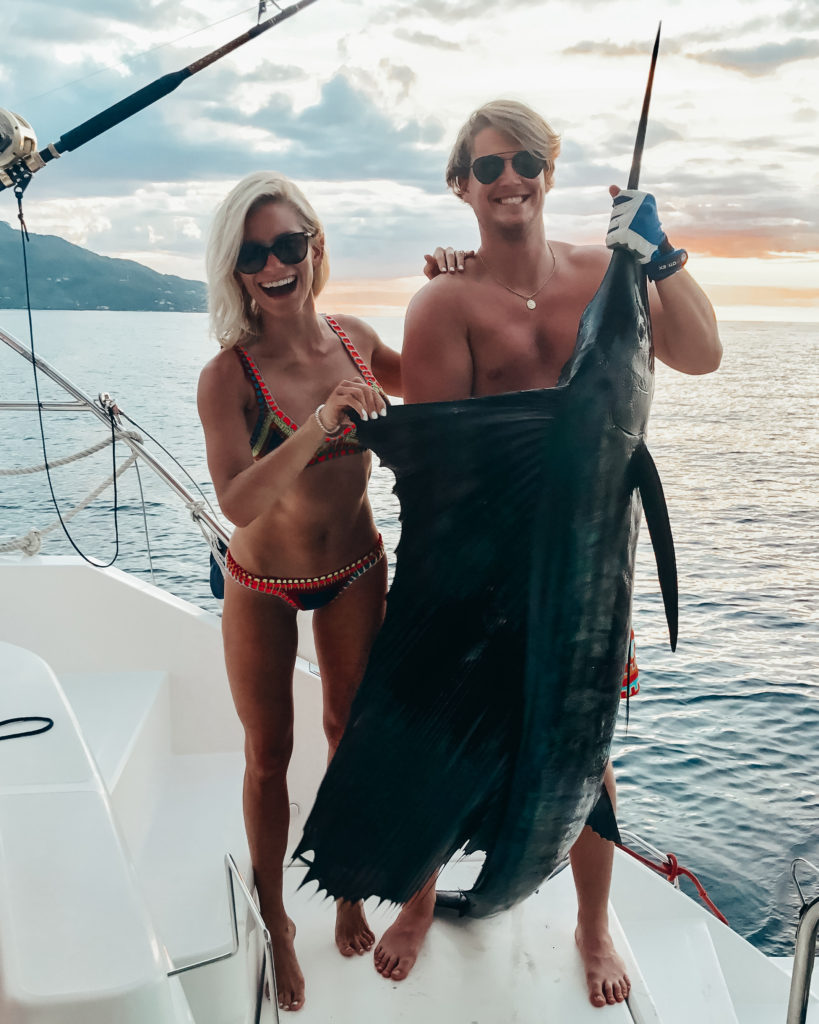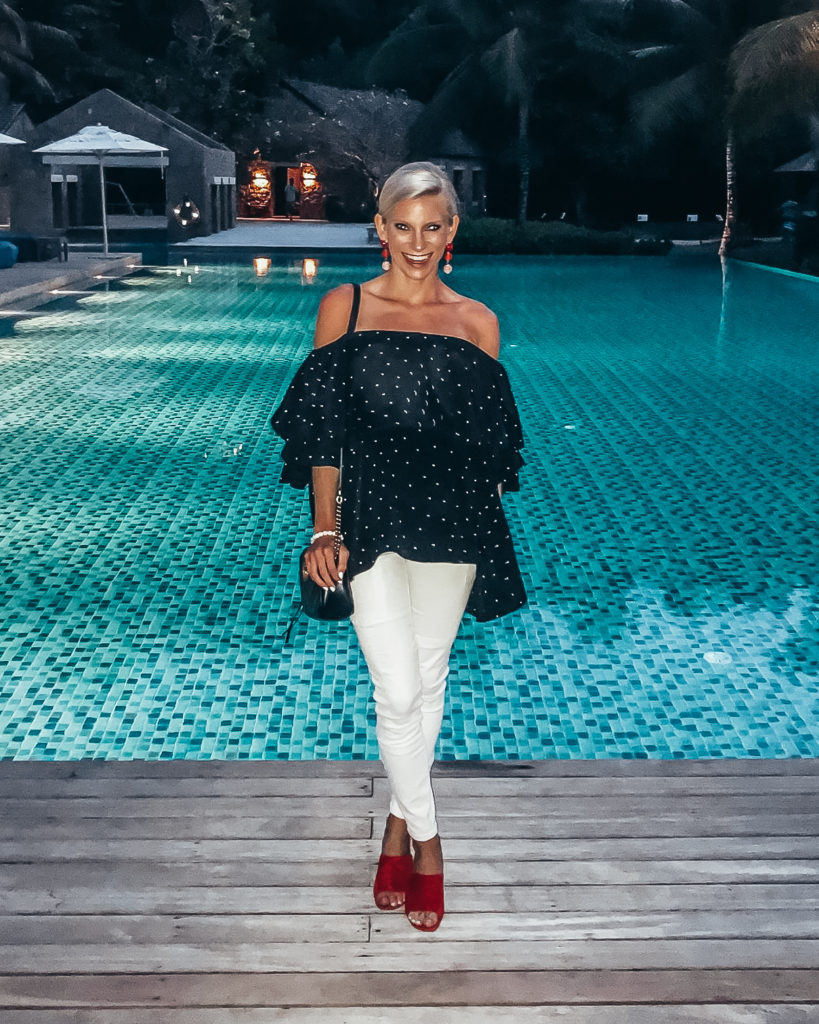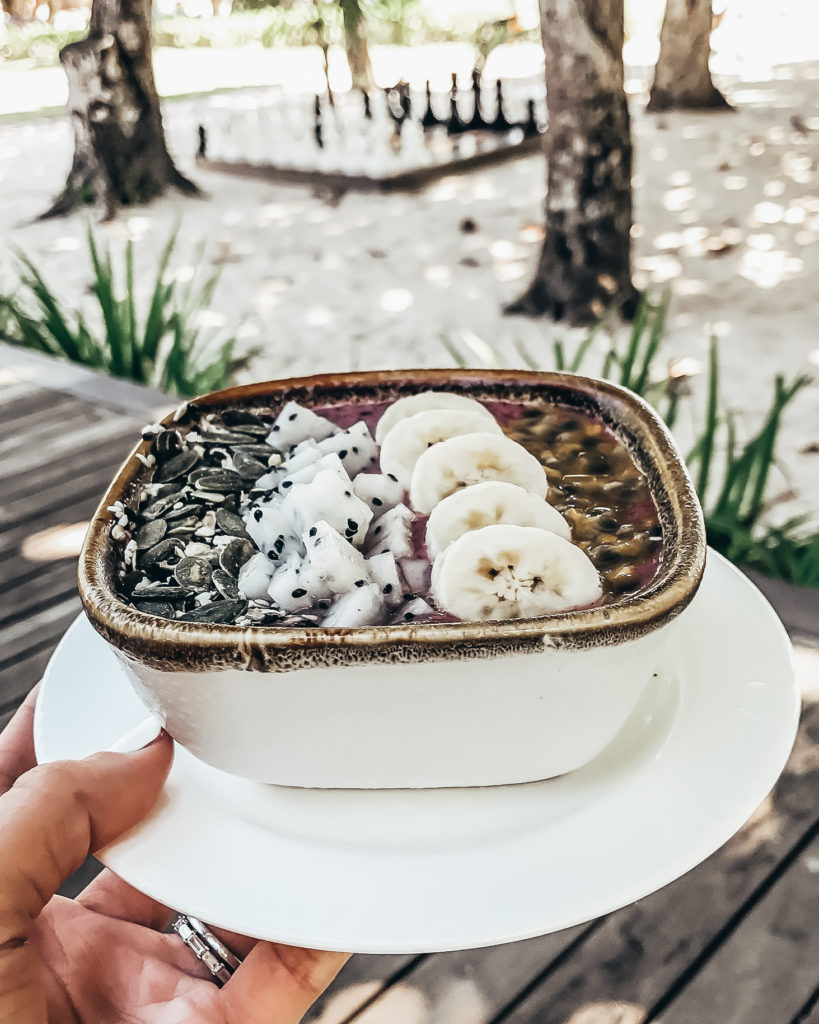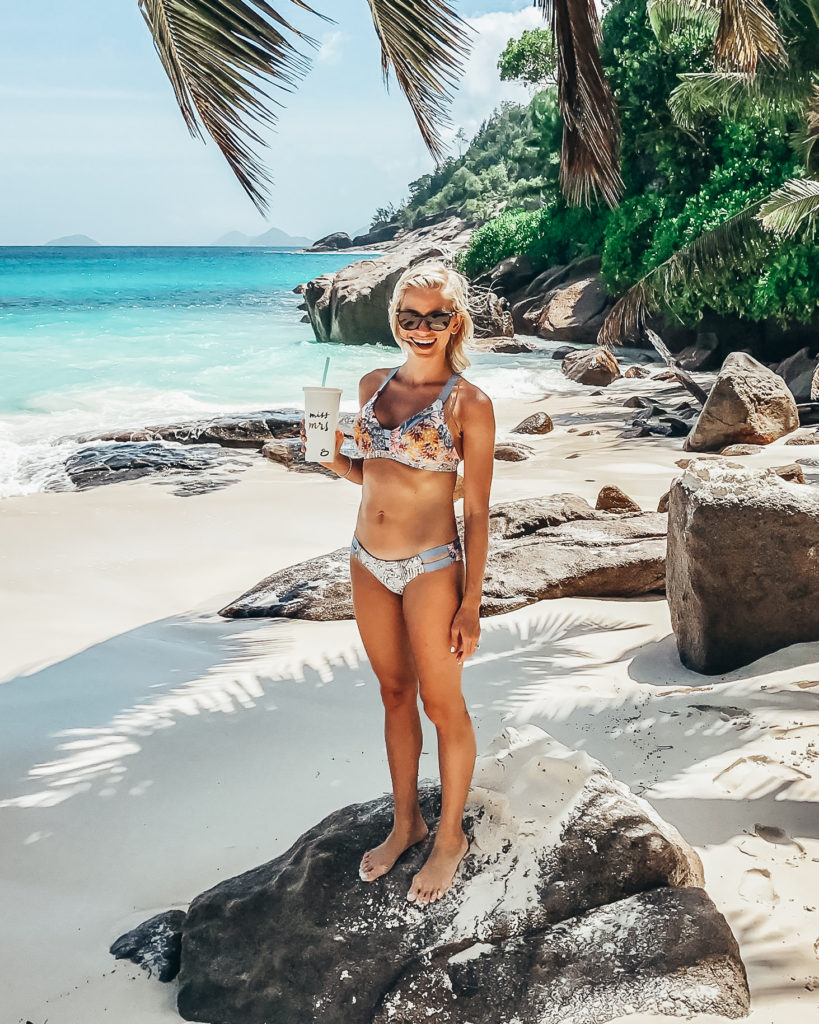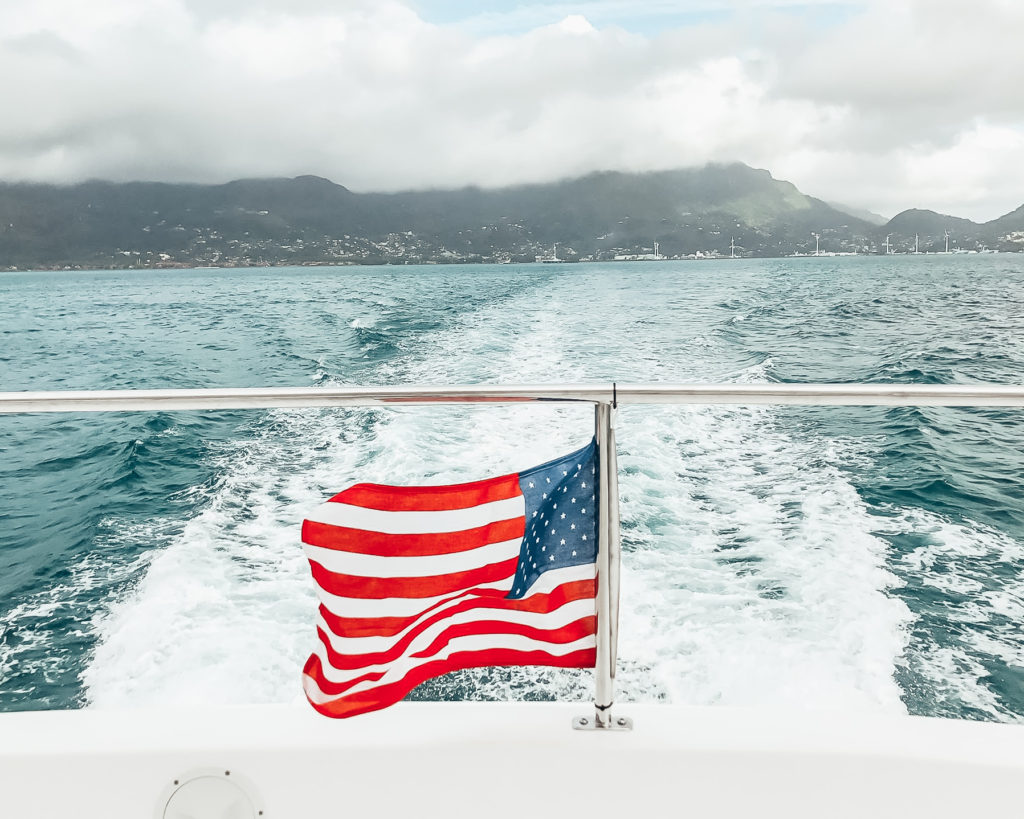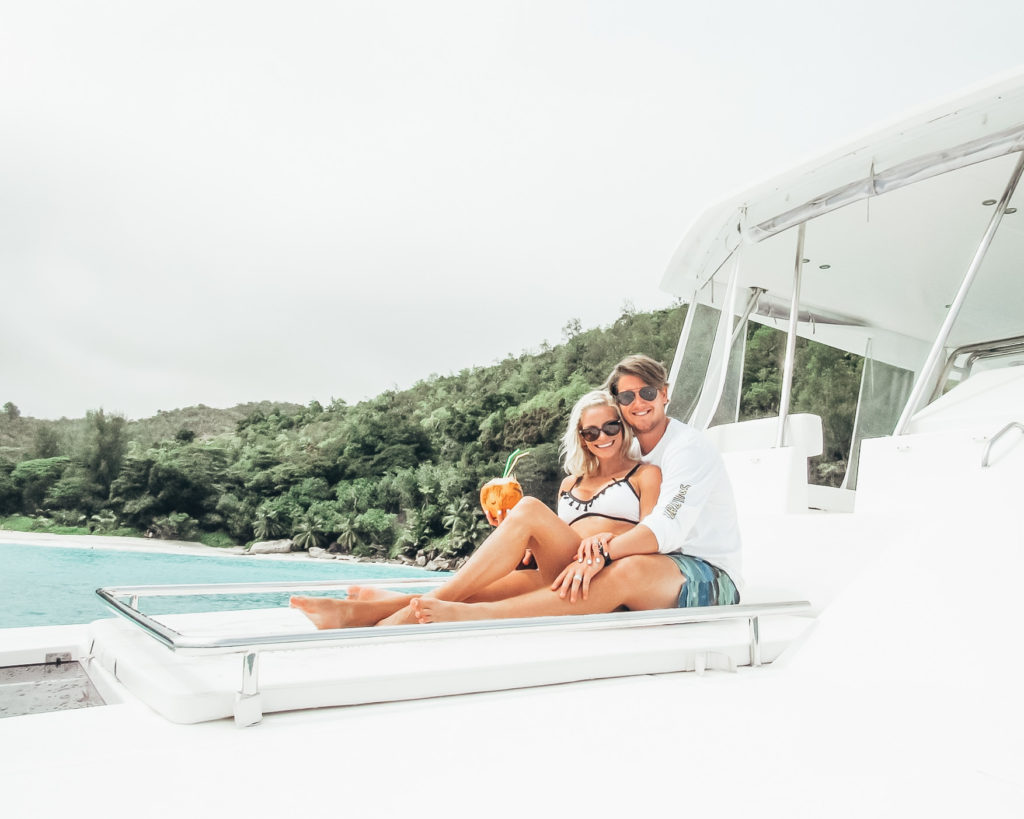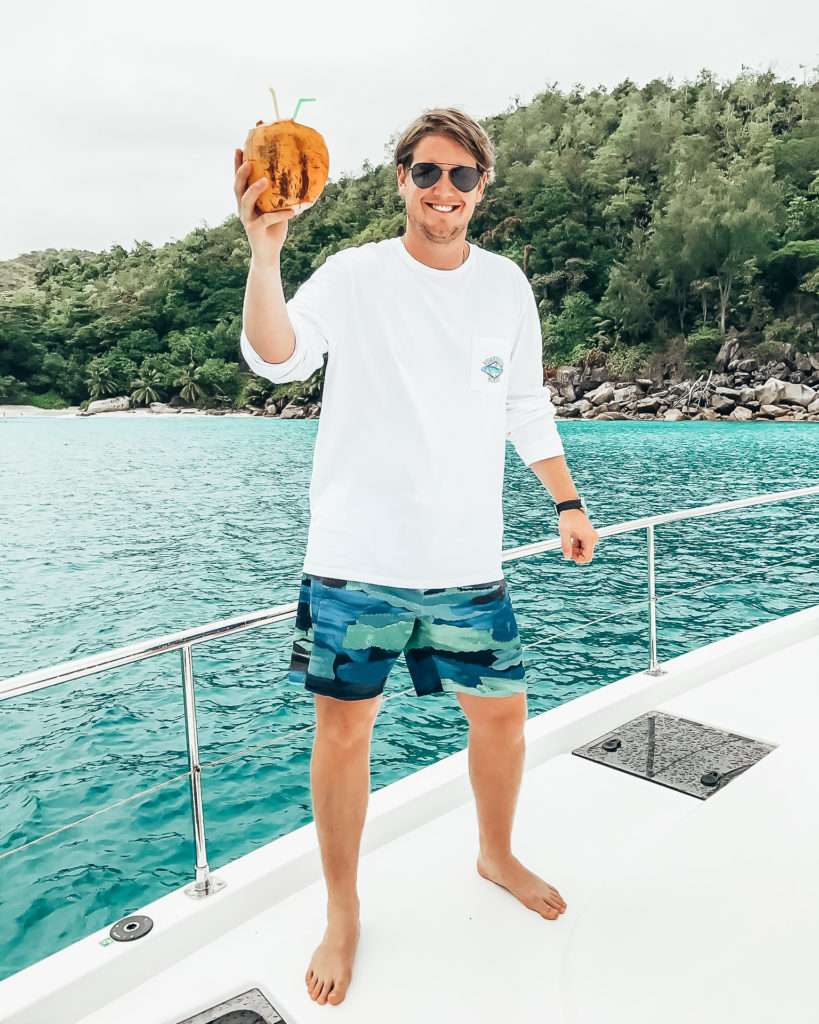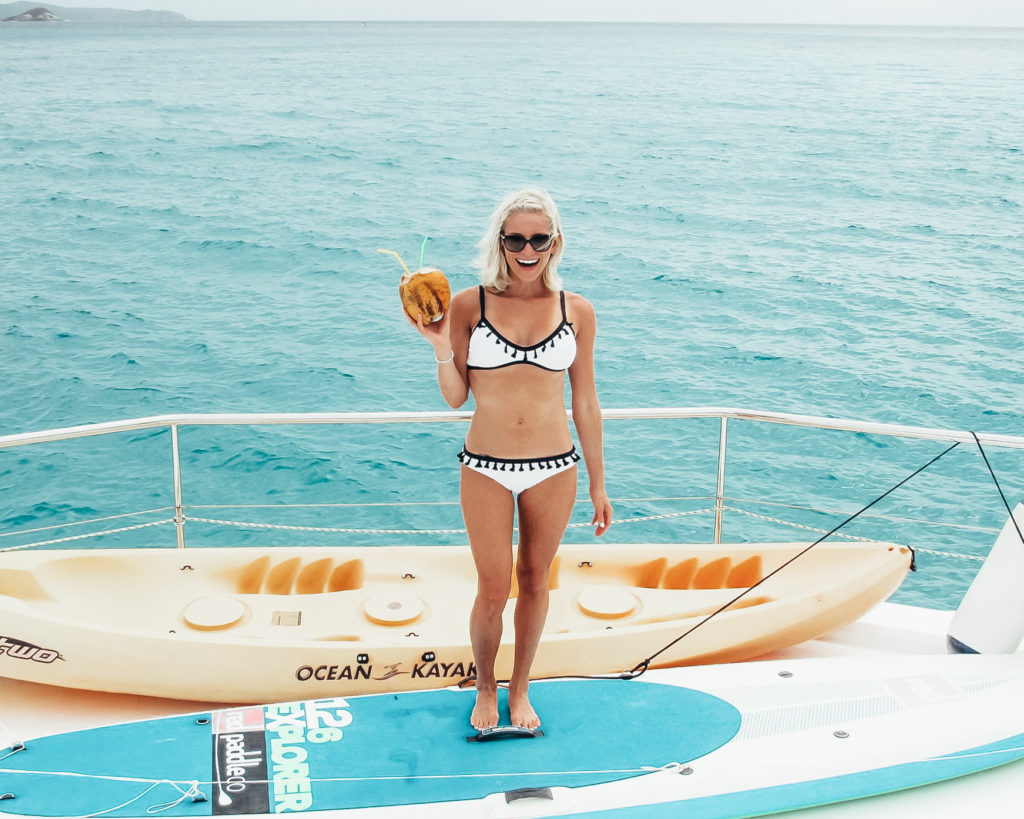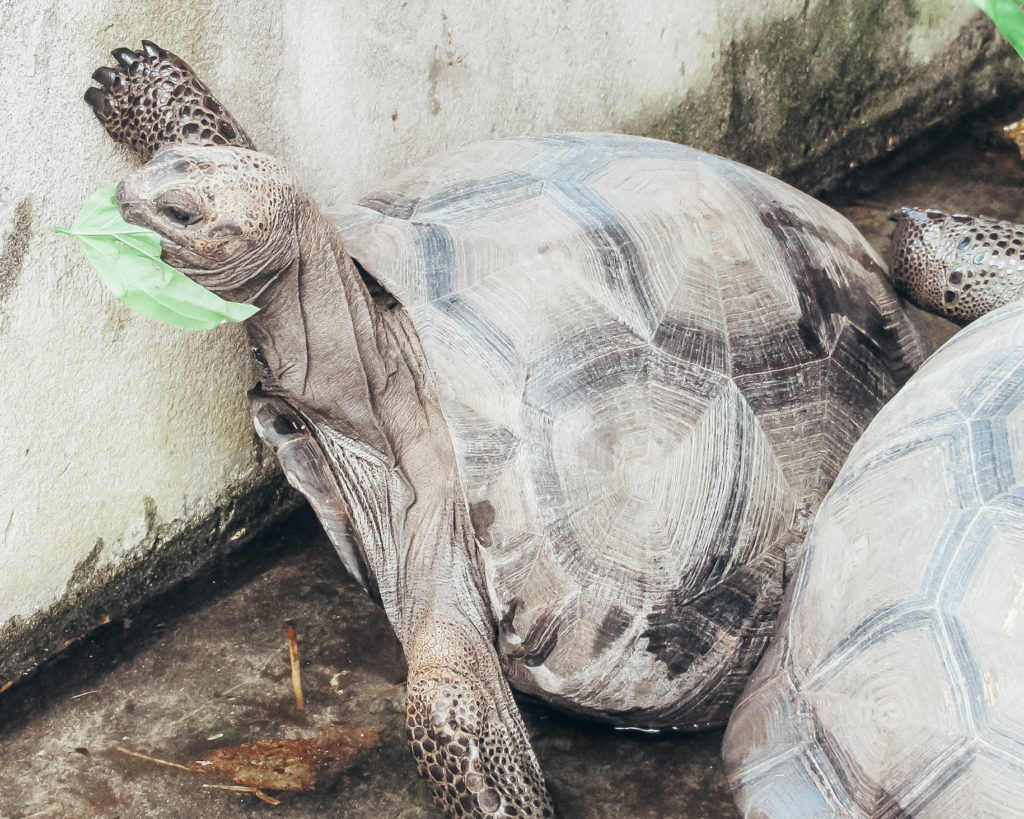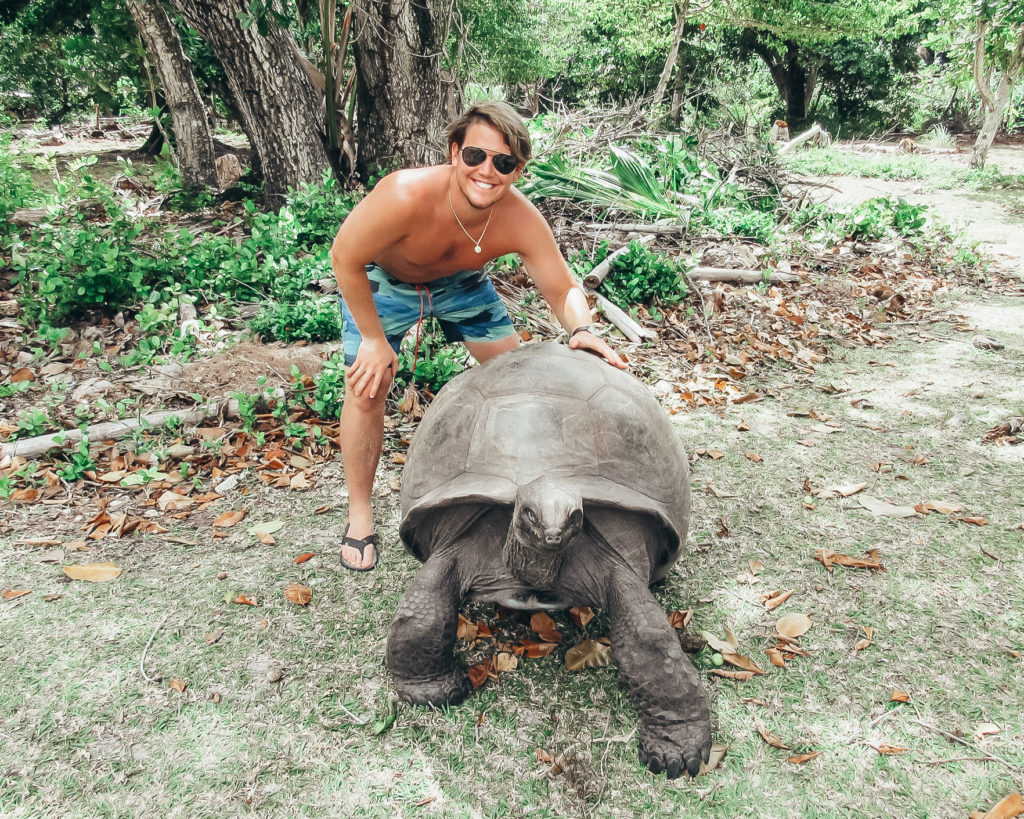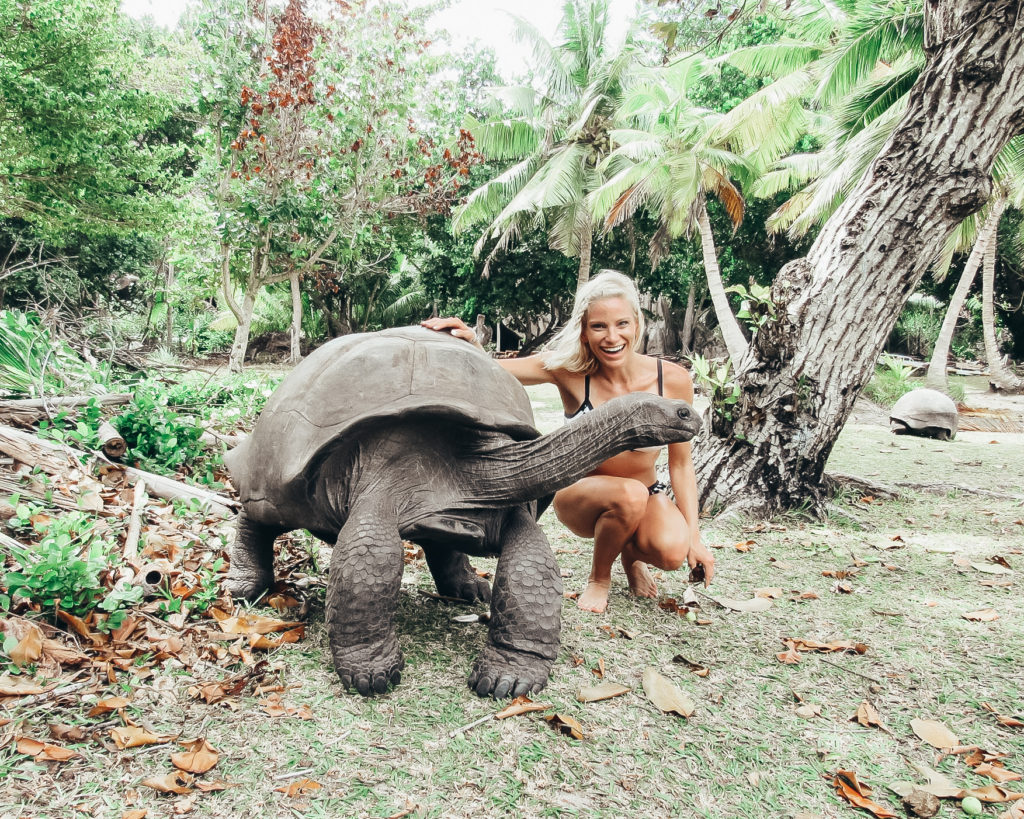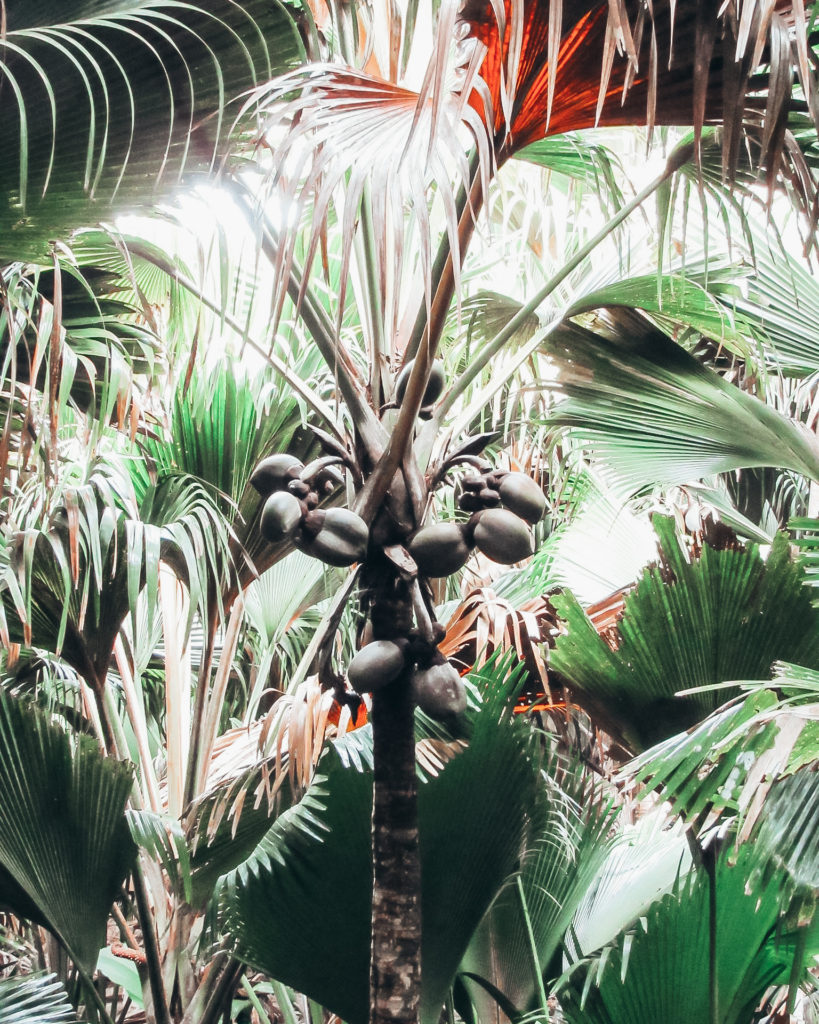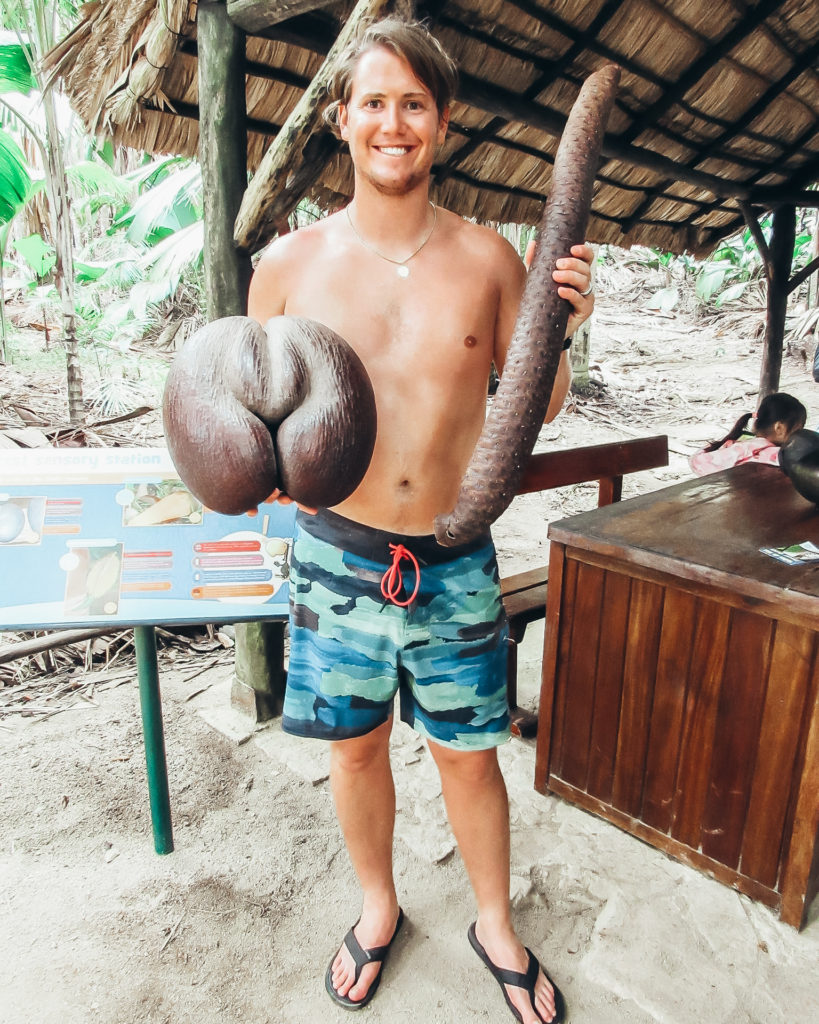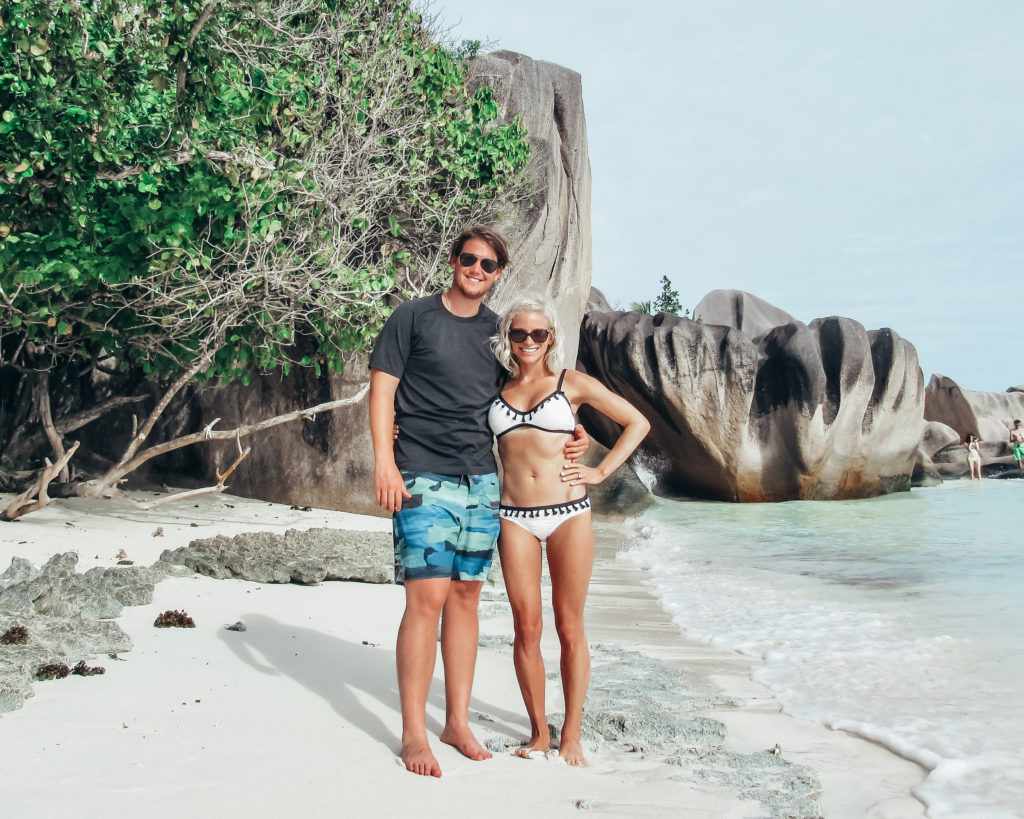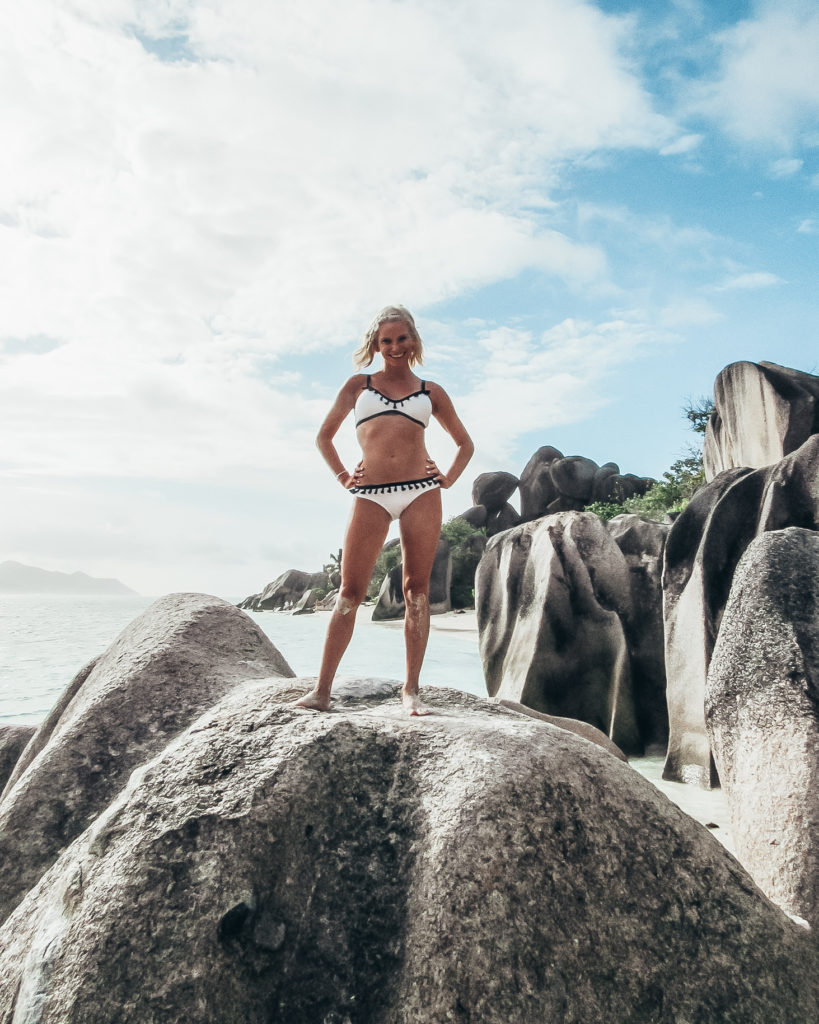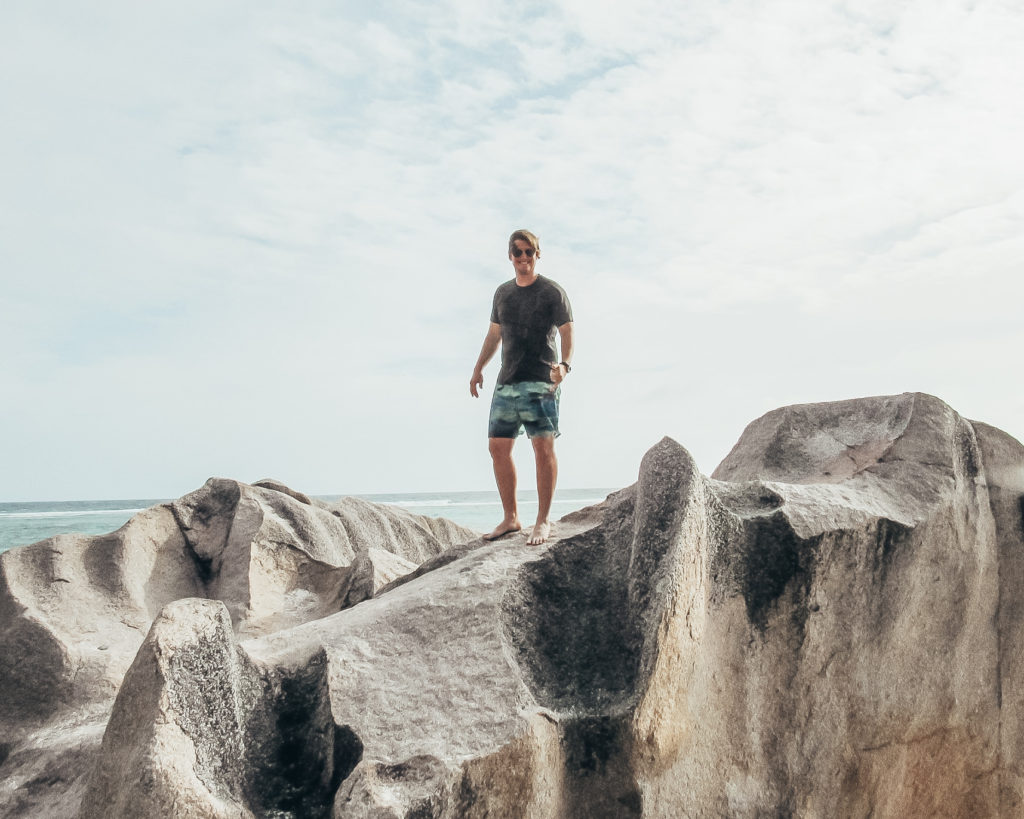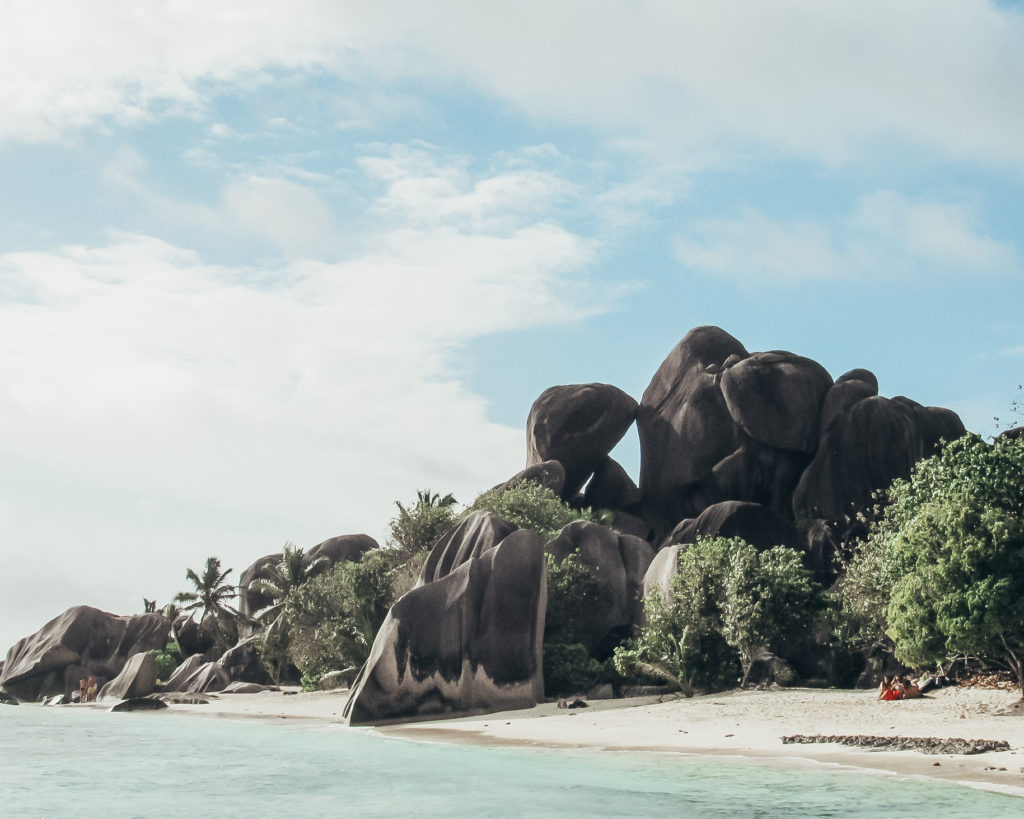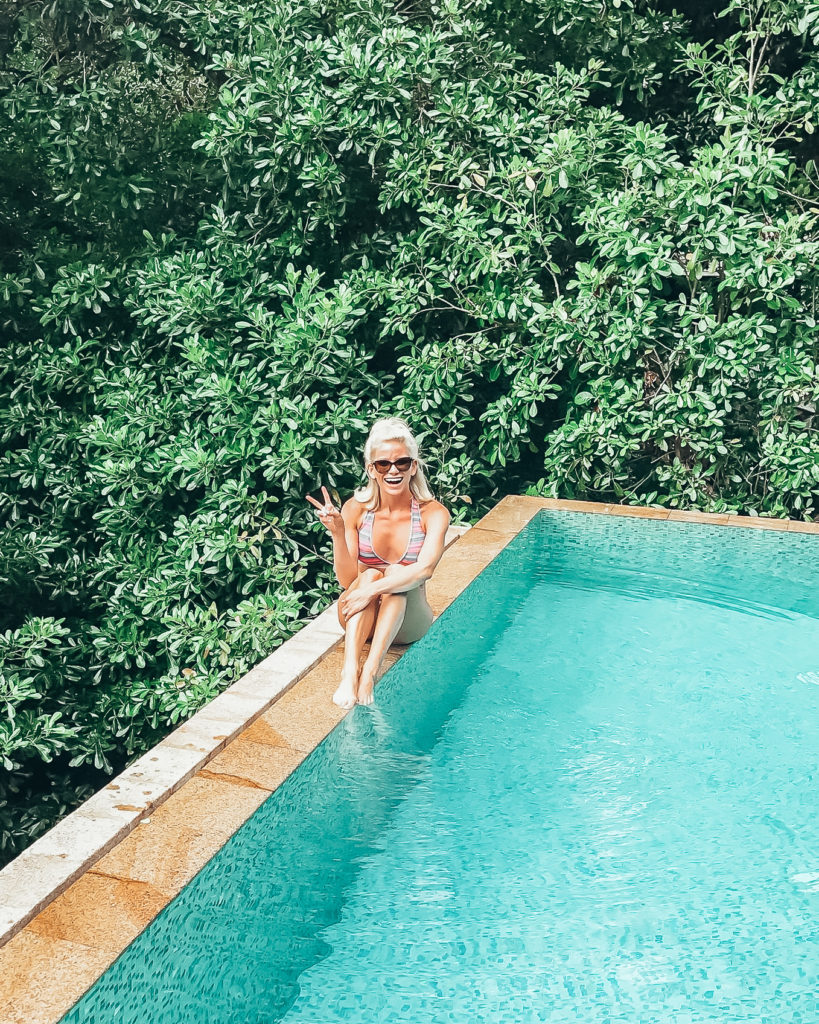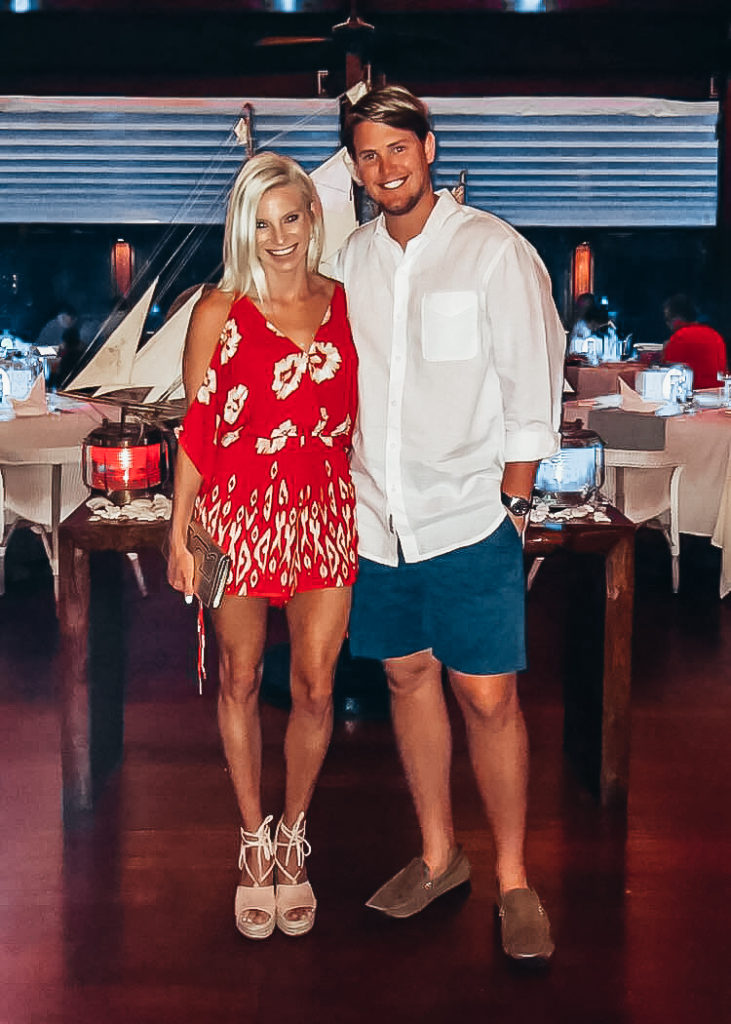 —
XO,
Kristen Faith