"Being negative only makes a difficult journey more difficult. You may be given a cactus, but you don't have to sit on it." -Joyce Meyer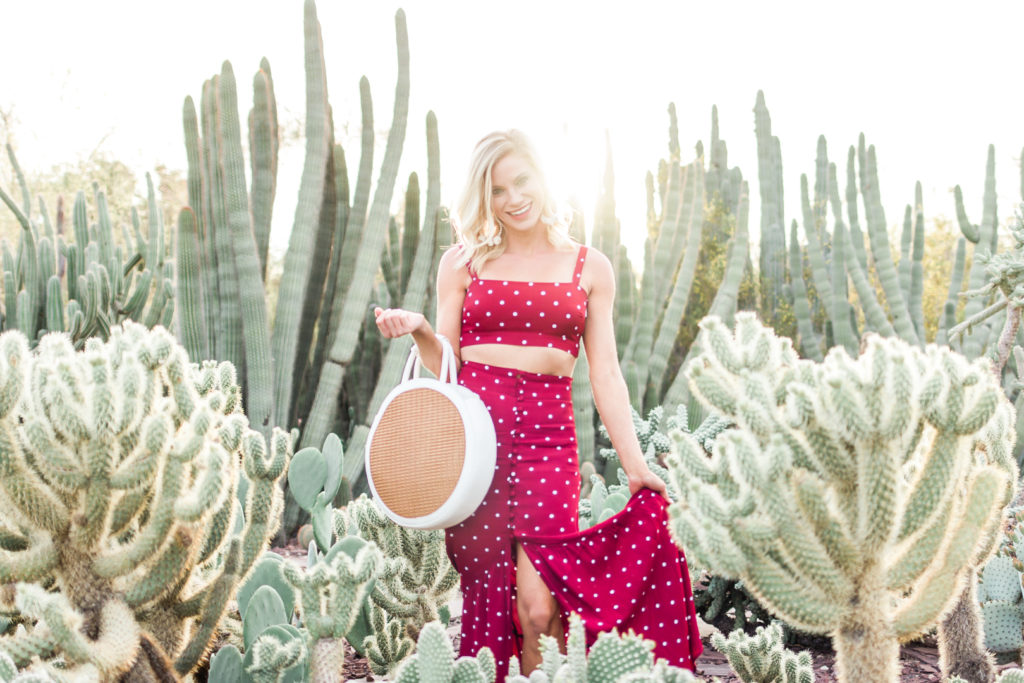 Top: Alexis Crop | Skirt: Unbutton Me Maxi | Lipstick: Tom Ford Age of Consent Matte | Bag:  Circle Basket Tote | Jewelry: Pom Party Hoop Earrings | Shoes: Steve Madden Wedge Sandals
Warning: I am about to get super personal! I am sure you have heard it from bloggers before—just because my life looks put together on social media, does not mean everything is perfect behind the scenes. You are getting the prettiest glimpses of my day-to-day life, but in reality, I am more often a hot mess. I commonly compare myself to my house: I keep everything nice and tidy for my guests to see, but if one were to take a peek in my closet, they would most likely find it stuffed with all my junk. It's like that episode of Friends, when Chandler finally breaks in to Monica's secret messy closet. Monica is so ashamed when she comes home to Chandler taking the closet door off its hinges, only to find comfort in the humorous situation. Why do we try so hard to hide our junk in desperation to please the people around us? Human nature, I suppose…. and there is even a name for it. In Joyce Meyer's, "Approval Addiction" she discusses the epidemic of insecurity so many people in today's society get caught up in, and the unhealthy need for approval from others to overcome feelings of rejection and low self-esteem.
If you struggle with the need to find self-worth from the world, that probably means you are not able to find it within your own self. I often face this myself, especially since launching my brand/blog. This problem referred to as approval addiction leaves me obsessing over the little things, in desperation to please the people around me. I just recently explained it to one of my friends saying, "It's like when a dog can sense that a person doesn't really care for dogs. The more that person pushes the dog away, the more the dog wants to be pet, and on, and on." My Golden Retriever Aspen is the world's worst about this. She is a complete attention hog, so when a friend comes over that does not like dogs, she does everything in her power to be noticed. I am living this analogy, craving for acceptance from the outside world. It's okay to admit it; in a society where success is fleeting, it's so easy to fall into the trap. So does the dog gain approval from the person that doesn't like dogs, or just wind up overexposing itself? The interpretation is up to you. Guess what! There is a solution—the Lord is always waiting, arms wide open, ready to accept me, and you, along with all the flaws. The reality is, He is all we need in this world to be truly accepted. Isaiah 48:12, "They did not thirst when He led them through the deserts; He made water flow for them from the rock; He split the rock and water gushed out."

On another note, I had such an incredible trip to Scottsdale, Arizona. I will be sharing a travel guide with all my favorite places to stay, things to do, and food to eat…. soon to come on the blog. In the meantime, shop this gorgeous little red set from @planetbluedallas. Plus, be sure to visit my photographer Ashley Thomas on Instagram, @peoniesandpictures. Ashley is an absolute joy to work with and these photos that she took at Desert Botanical Garden are AMAZE. Happy Spring, ya'll!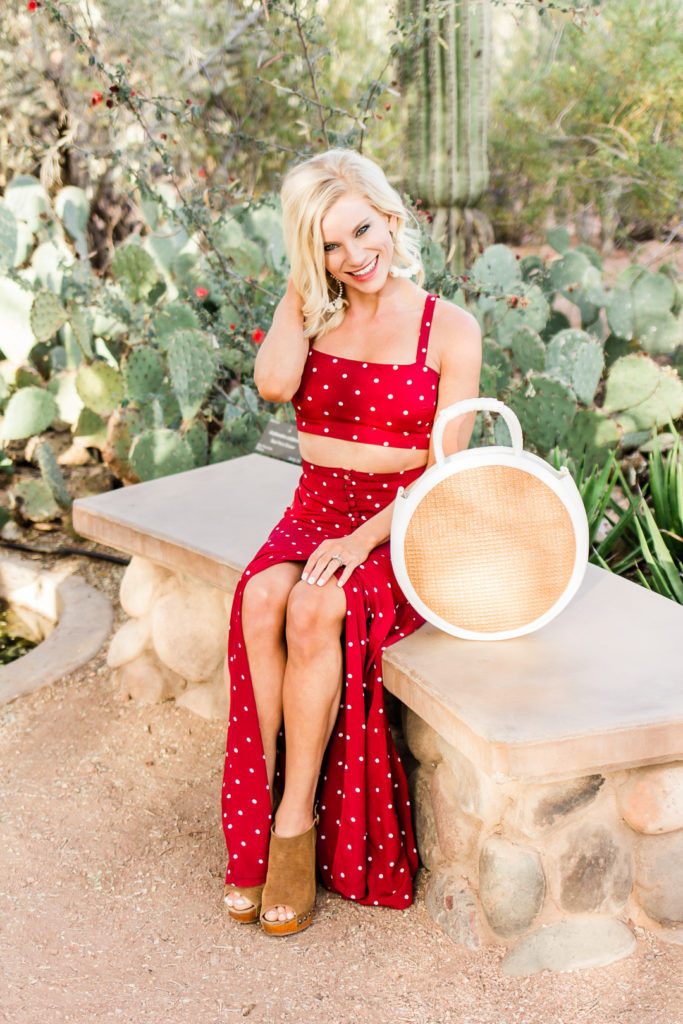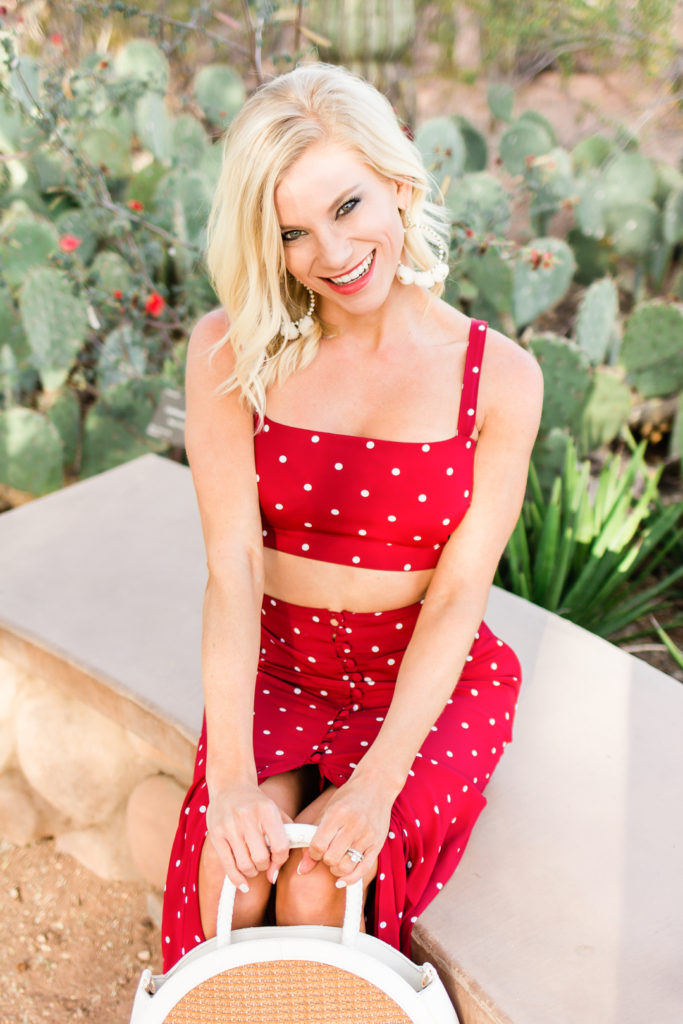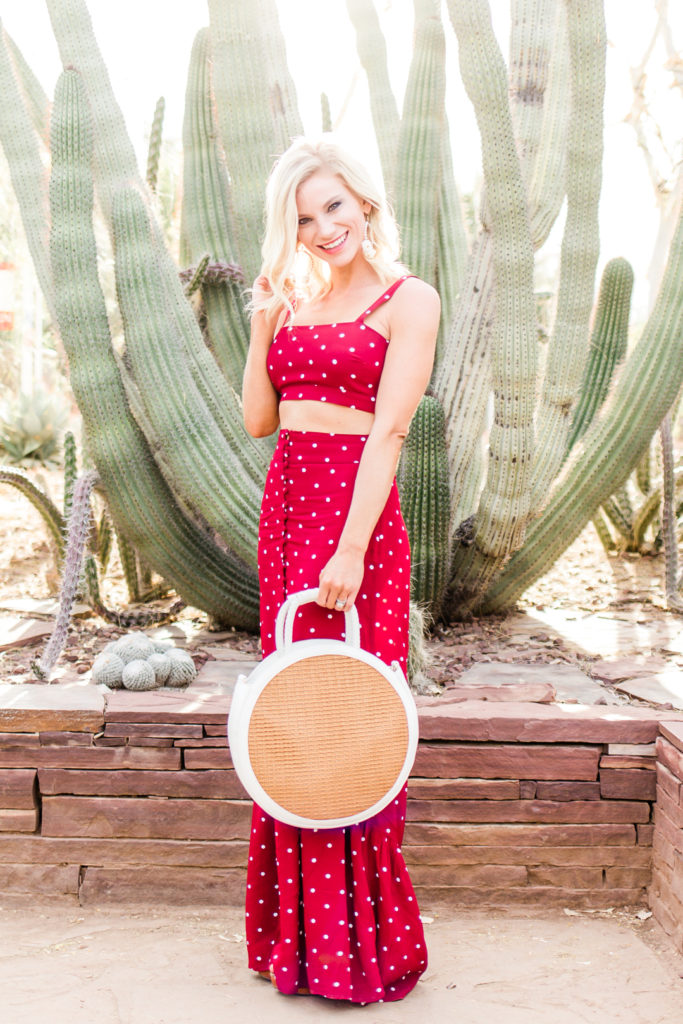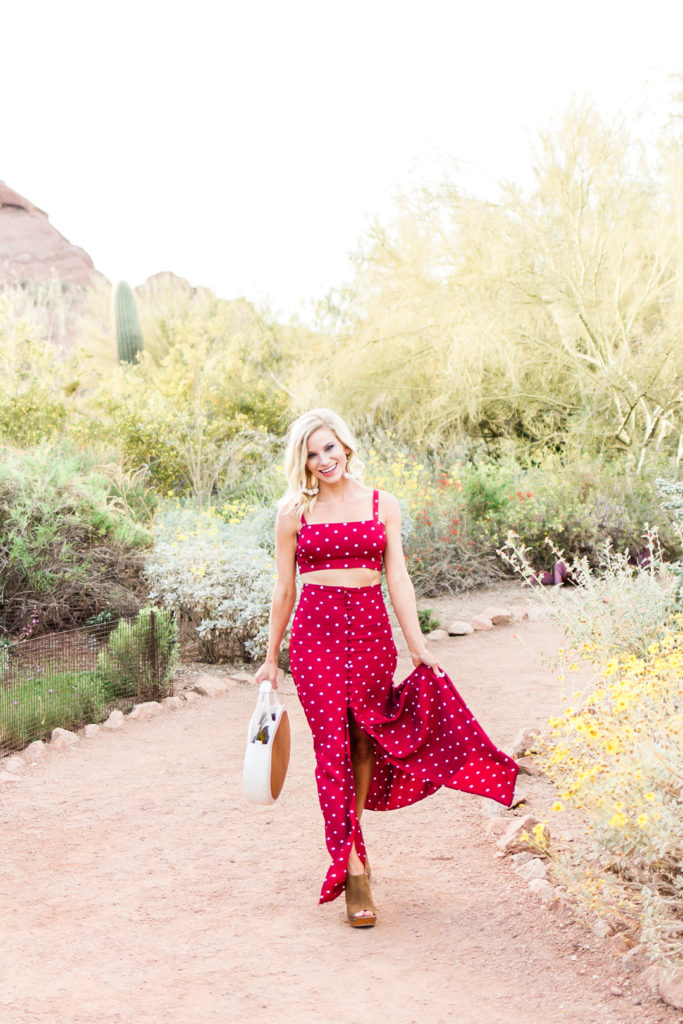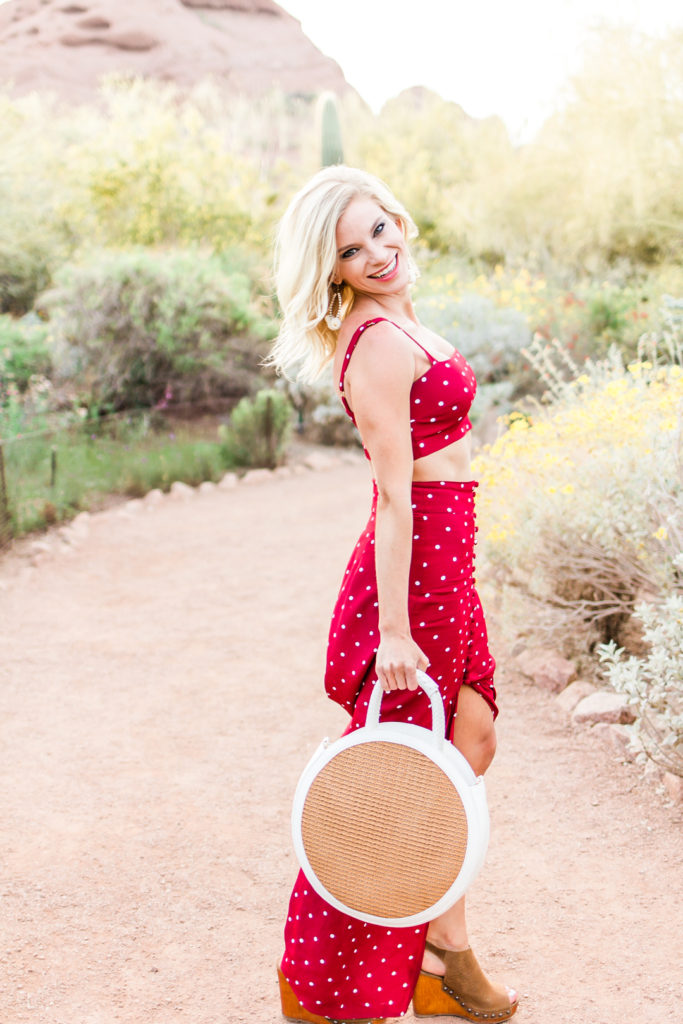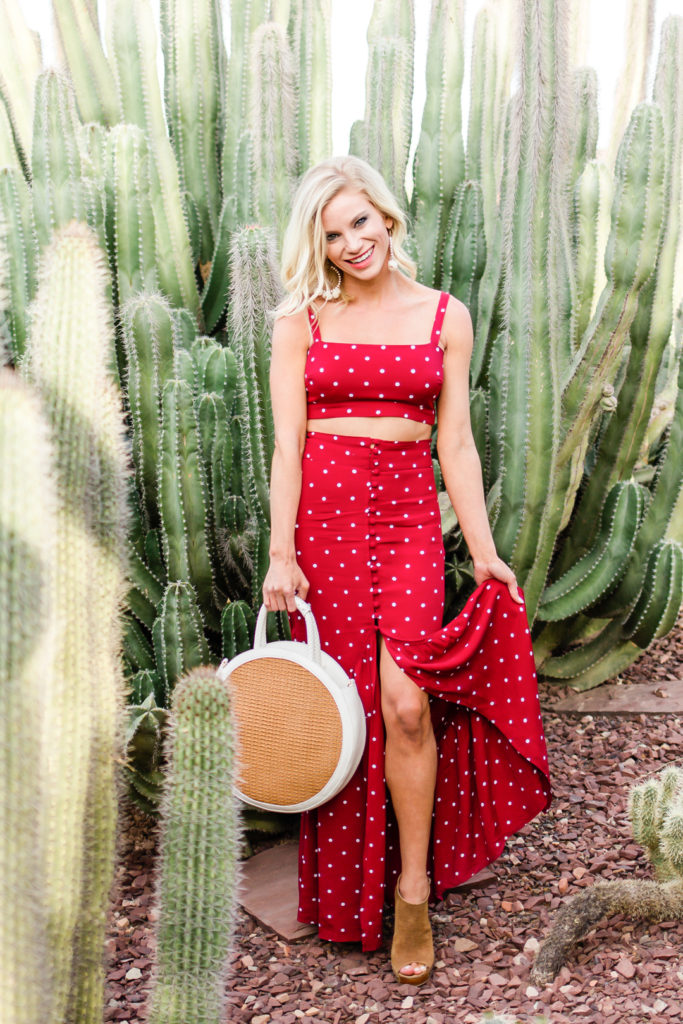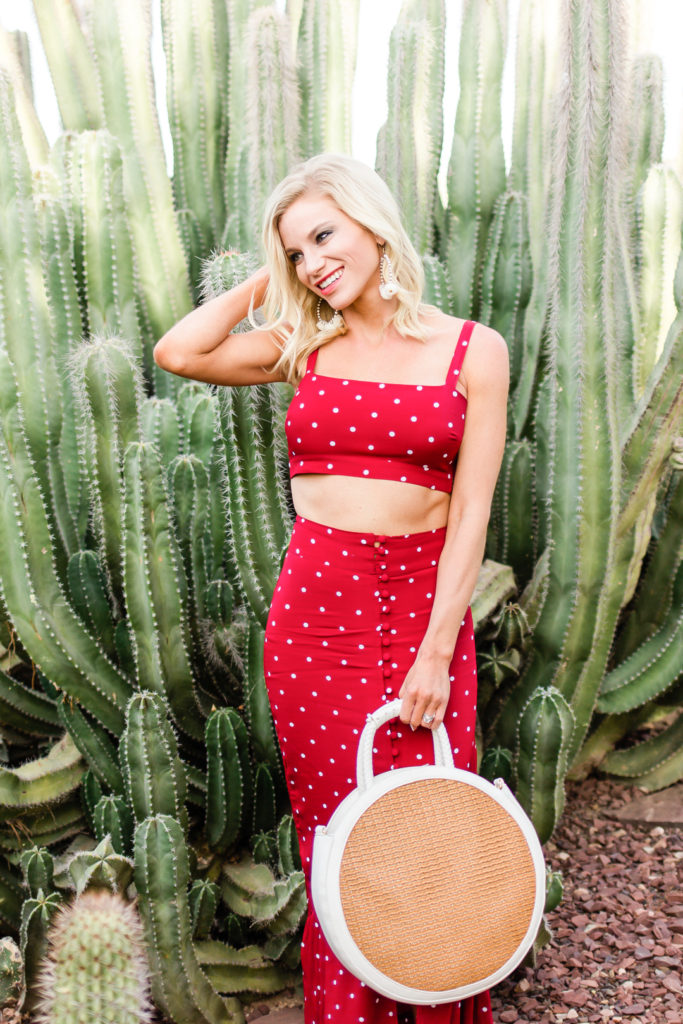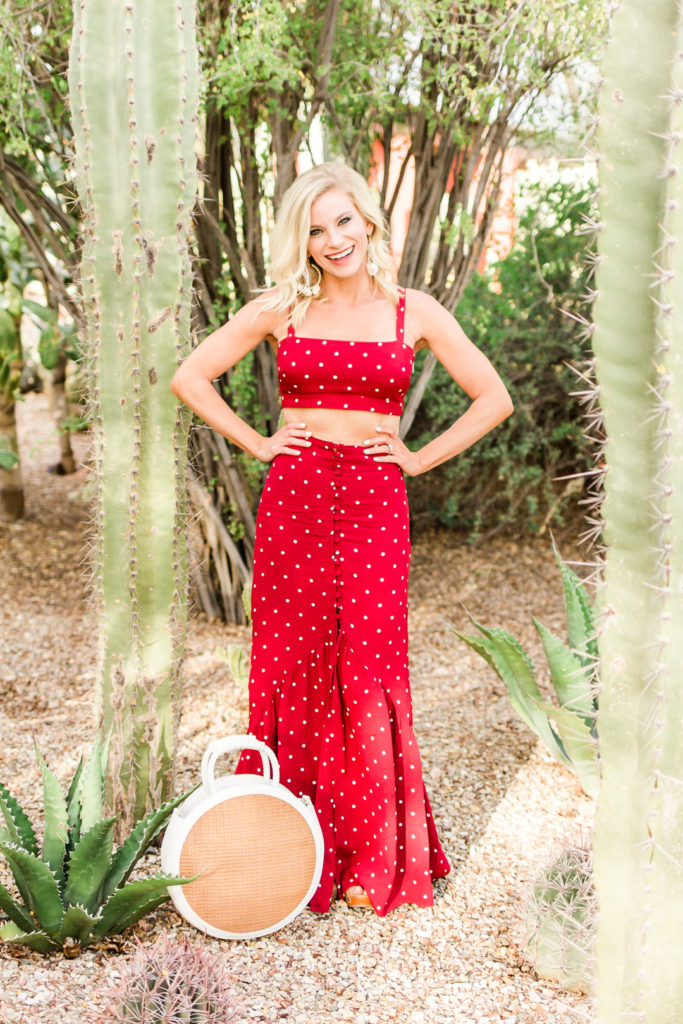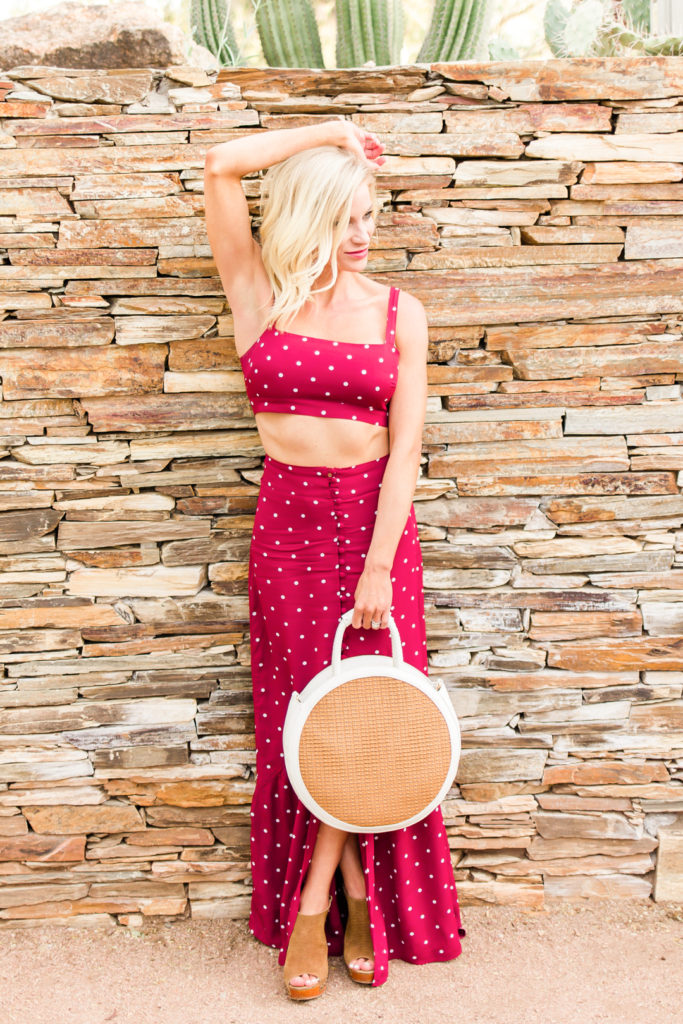 —
XOXO,
Faith Baldwin