Dear New York, I'll never get over you! ❤️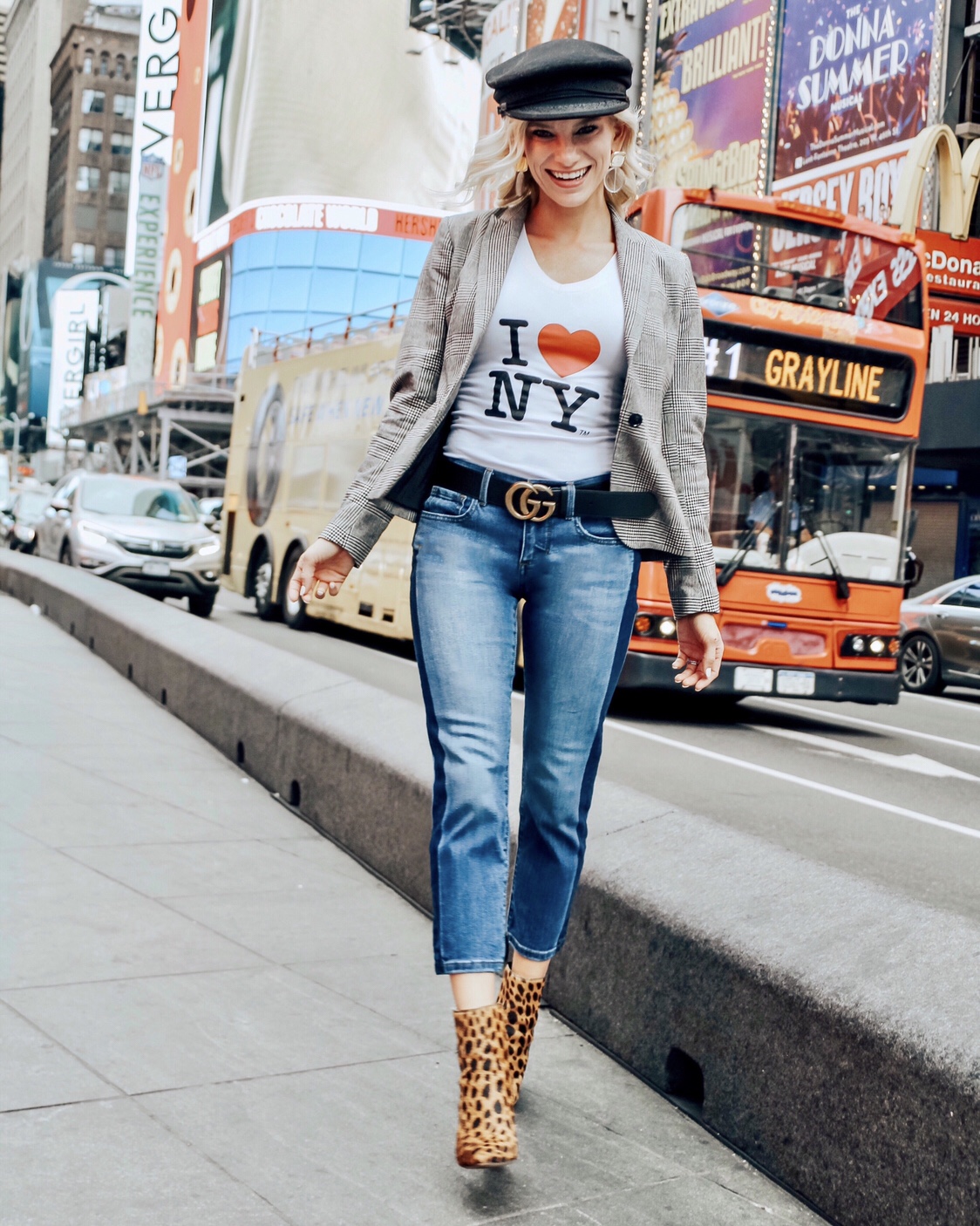 There are a thousand songs written about that feeling you get when driving towards the skyline of the city that never sleeps. A twinkle emerges not only in the sky, but within your eyes. As Frank Sinatra sang, "I want to be a part of it. New York, New York." The greatest thing is, the experience is different – Every. Single. Time.
During my most recent visit to the Big Apple, I flew in for my first ever New York Fashion Week. Knowing that it was a dream of mine since starting my lifestyle brand, my parents eagerly called me as soon as my father booked a business trip to the city, that just so happened to be the same week as NYFW… and just a few weeks before. Knowing that I would most likely not be able to secure spots to the big shows (so last second), I reminded myself that it was my first time, and as a fresh blogger. I had no idea what I was getting myself into, and that was okay. Nothing was getting in my way as I booked my flight and went out shopping for "runway worthy" outfits to pack in my bag. I did however, secure a spot at the NYFW18 Style Collective Conference – which provides bloggers with expert advise on how to work with brands, pitch ideas, and attain sponsorships/partnerships. It was the perfect event for better immersing myself in the influencer community. Speaking of the conference, the founder of Style Collective (along with the Becoming Fearless Podcasts) Annie Spano, is a total boss babe and so inspirational to many young women. (I am thrilled to become a part of the Style Collective family, and can't wait to conquer my next fashion week with this new found knowledge gained from the #SCCon18 event.)
While I only had a limited amount of time in the concrete jungle this trip, I compiled a list of some of my most beloved spots in NYC, that I have been able to visit over the years:
Central Park – What a tranquil place in such a buzzing city. My favorite time to visit is in the Winter. Ice skating in Central Park is absolutely magical. *Have a meal at Tavern on the Green while you're there too – even though it's considered a little bit touristy, you'll love this swanky spot to drink, eat, and enjoy the park.
Empire State Building – I can remember going there for my first time, as a young child. I fell in love with the city right there and then, forever. *You can see the entire skyline for miles in every direction, with the city buzzing below. It's absolutely breathtaking in every way.
St. Patrick's Cathedral – This exquisite sight is a masterpiece. I gaze in awe every time I visit. I even told my mom as a young teenager that I wanted to get married there. "Ha," she laughed as she rolled her eyes. The Broadmoor was a good back-up, hehe.
Brooklyn Bridge – Take a walk across this magnificent bridge if you get a chance. It's mind blowing to ponder how all of these incredible structures were built. *Fun fact: The Brooklyn Bridge was modeled after the Waco Suspension Bridge – Sic 'Em Bears!
Museum of Natural Art & Science – There is so much beauty to be seen + knowledge to be gained about the creation we live in, at this museum. I could go back again and again, alway learning something new. *Note, it takes several days to truly cover this place.
Freedom Tower – I had the opportunity to see this site just after 9/11. While I was young, it was one of the most emotional feelings I've ever experienced. My prayers and love go out to all of the families impacted by this tragic day. Thank you to anyone who served our country before, during, or after – your service is immensely appreciated. The Freedom Tower, now in place as a memorial of 9/11 and it's victims, is such a beautiful demonstration of the men and women who have sacrificed for our country – land of the free and home of the brave. God Bless America!
Broadway – I never wanted to see a Broadway play as a kid. I always felt (for a lack of a better word) bored at these types of events, so it just didn't seem like something I would enjoy. I told my parents I'd rather spend the money on shopping, hehe. However as an adult, Matt begged me to go with him to see his first Broadway play. And I was so pleasantly surprised. It was a "goose-bump" experience that I would do over and over again.
New York Public Library – I'm not much of a reader (even though I try to be), but that doesn't matter. It is a building worth seeing inside and out. You'll understand once you get there.
Washington Square – Come to this location on a crisp Fall day – with a book + a cup a coffee in hand… and just sit quietly, enjoying the beauty of the city as everything around you continues passing by.
Time Square – It is a no-brainer that you have to visit this area of town while in NYC for the first time. This spot is as "touristy" as it gets. Honestly though, I try to avoid this area now that I have been quite a few times.
Favorite Neighborhoods to See, Shop, and Eat: Greenwich Village (The Village), SoHo, Tribeca, the Upper East Side (the ritzy area of town), the Highline (Hell's Kitchen), and Williamsburg (Brooklyn).
Favorite Gluten-Free (GF) Restaurants: Noglu (completely GF menu and sooo good), Eat By Chloe (yes, the brand… GF and also Vegan), Senna Gluten-Free Cafe & Bakery (a little bit of everything GF), Springbone Kitchen (GF and also vegan, also in my fav neighborhood) Risotteria Melotti (the best GF risotto), Rubirosa (GF NYC style pizza), Sauce (GF cauliflower crust pizza), Del Posto (an entire menu of GF pasta), Colors (GF southern comfort food), Friedmans (GF sandwich shop), Cosme (GF Mexican inspired cuisine), The Little Beet (GF on-the-go), Shake Shack (GF burgers), Ladurée (macarons), Seed + Mill (GF ice cream cones), Erin McKenna's Bakery (GF pastries + doughnuts), Bar SixtyFive (touristy bar with a view, adjacent to the iconic Rainbow Room). I've been to sooo many more delectable restaurants/bakeries/bars with GF options; DM me on Instagram if you have any questions.
Other Things to Do: Have tea at The Plaza, window shop on 5th Avenue, attend a Latin mass at St. Patty's, see the Rockettes at Radio City Music Hall, go up to The Top of the Rock at Rockefeller Center, take the subway, visit the financial district, see a concert at Carnegie Hall, visit the Guggenheim Museum, buy something at Tiffany's, take the ferry to see the Statue of Liberty, run in Central Park, spend the afternoon at the zoo, have dinner in Little Italy, experience China town, go to Coney Island, venture over to Brooklyn, drive up to Niagara Falls (northern New York is beeeautiful and nothing like the city).
Shop all of my outfits from #NYFW18 by visiting the Shop tab in the main menu of my blog. You can also download LIKEtoKNOW.it in the App Store, follow my influencer profile, and screenshot my Instagram styles to receive direct links to your LTK account + email.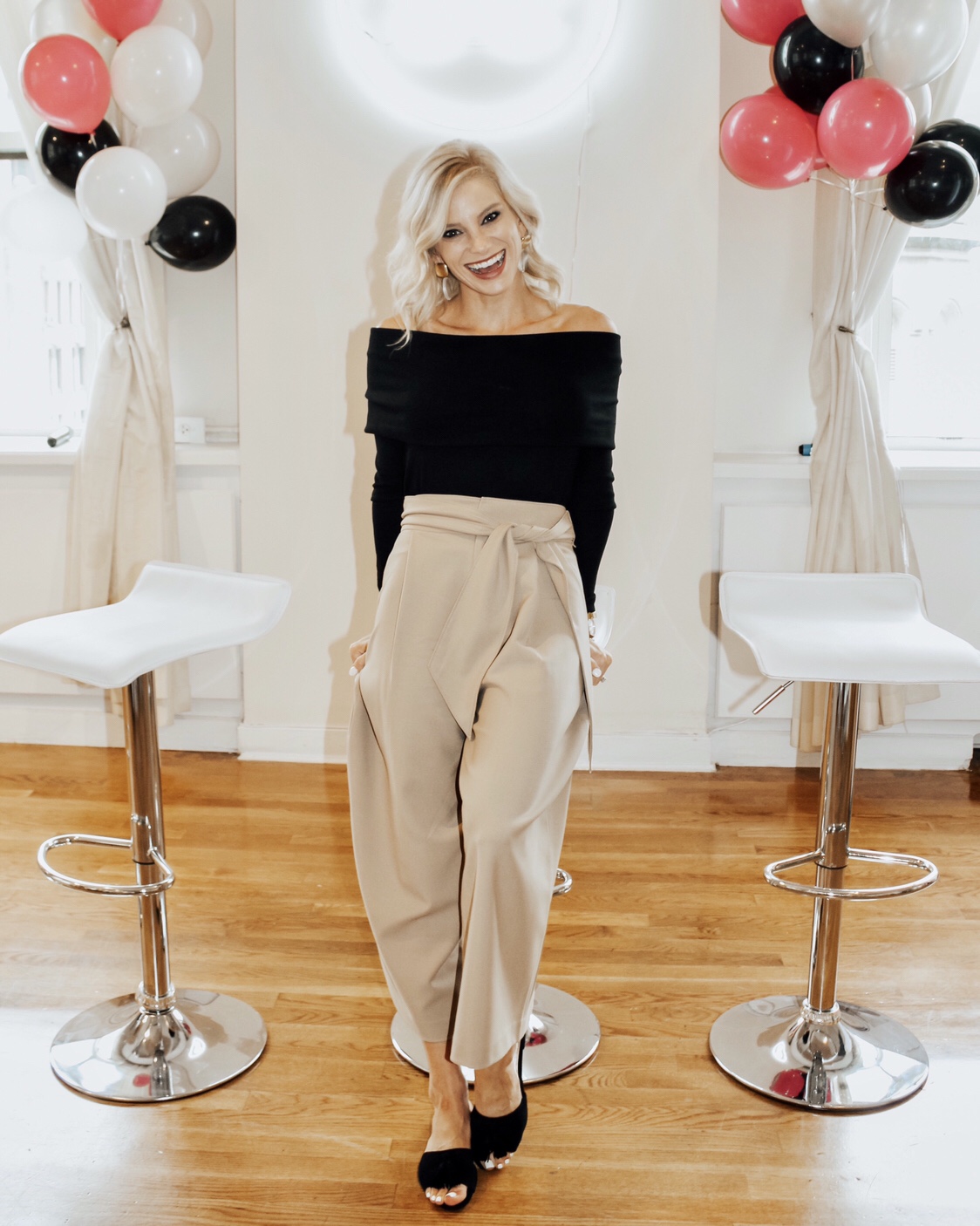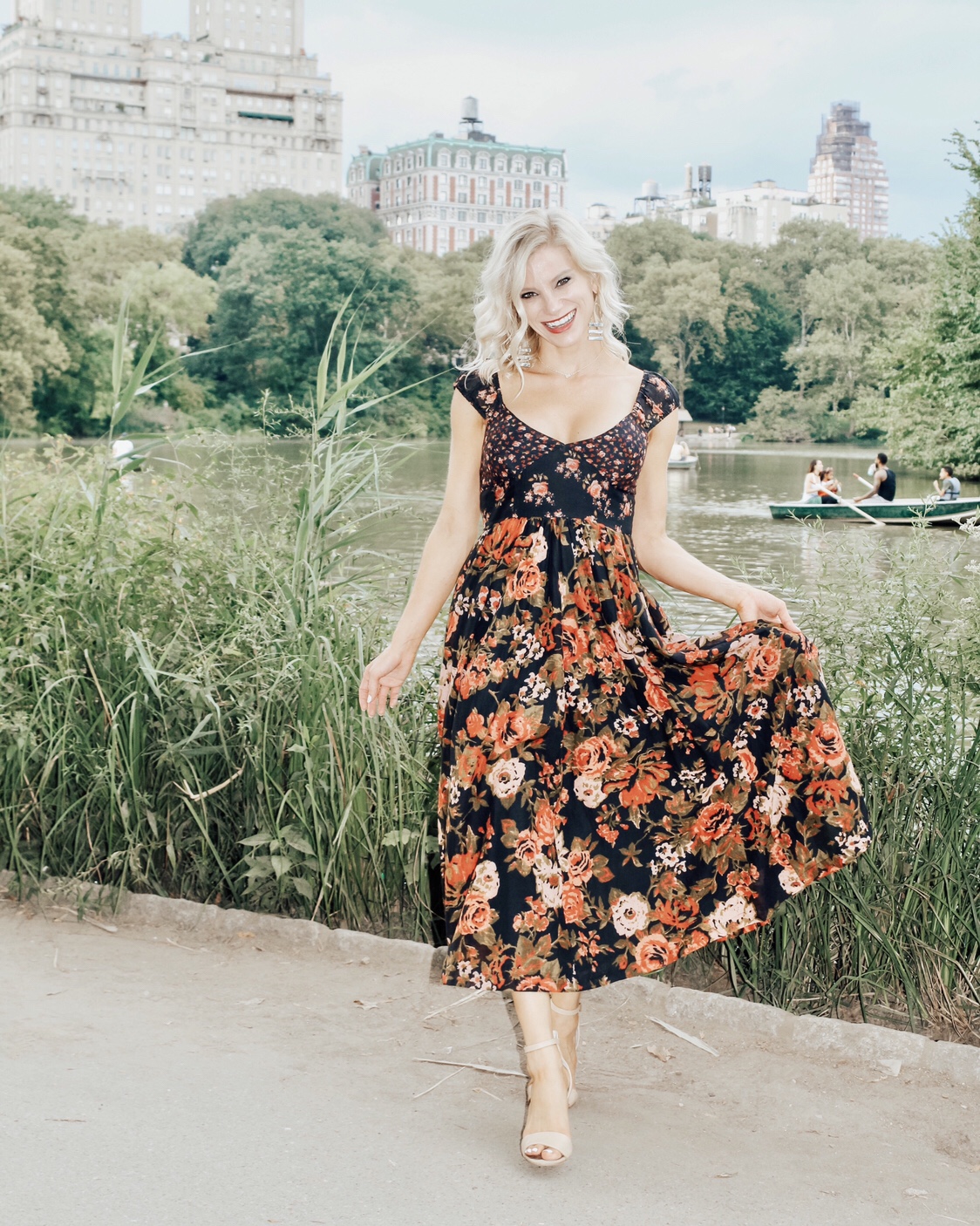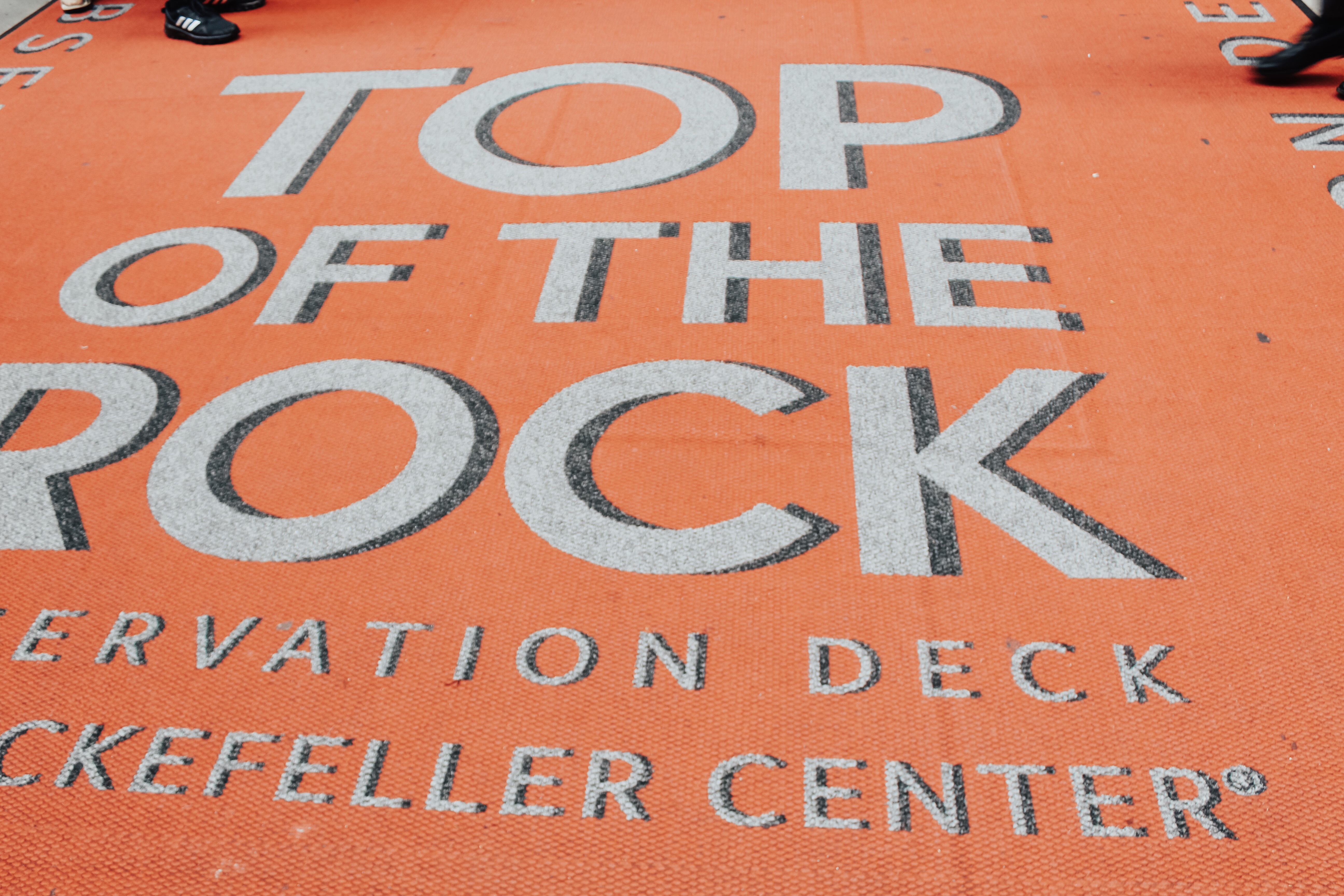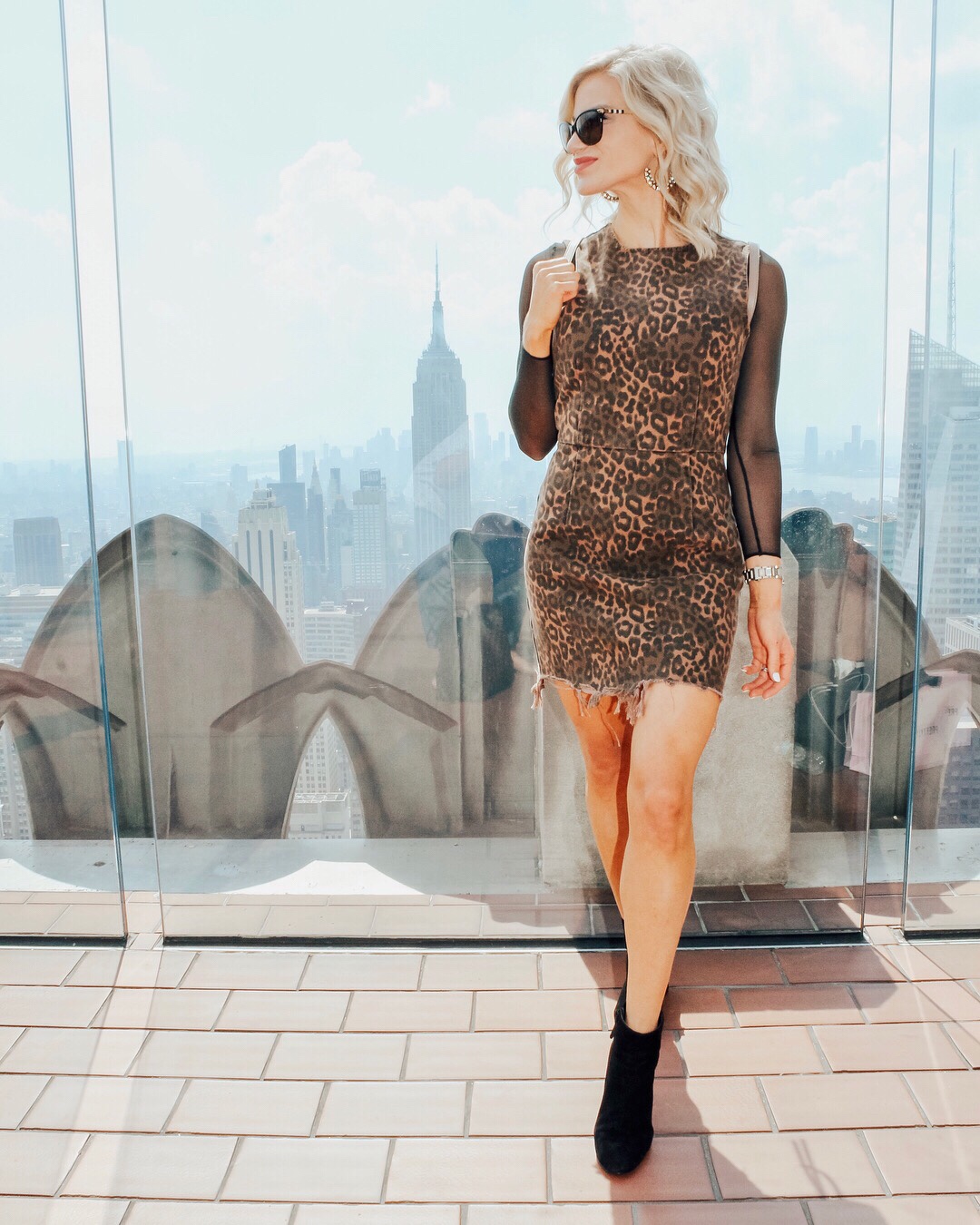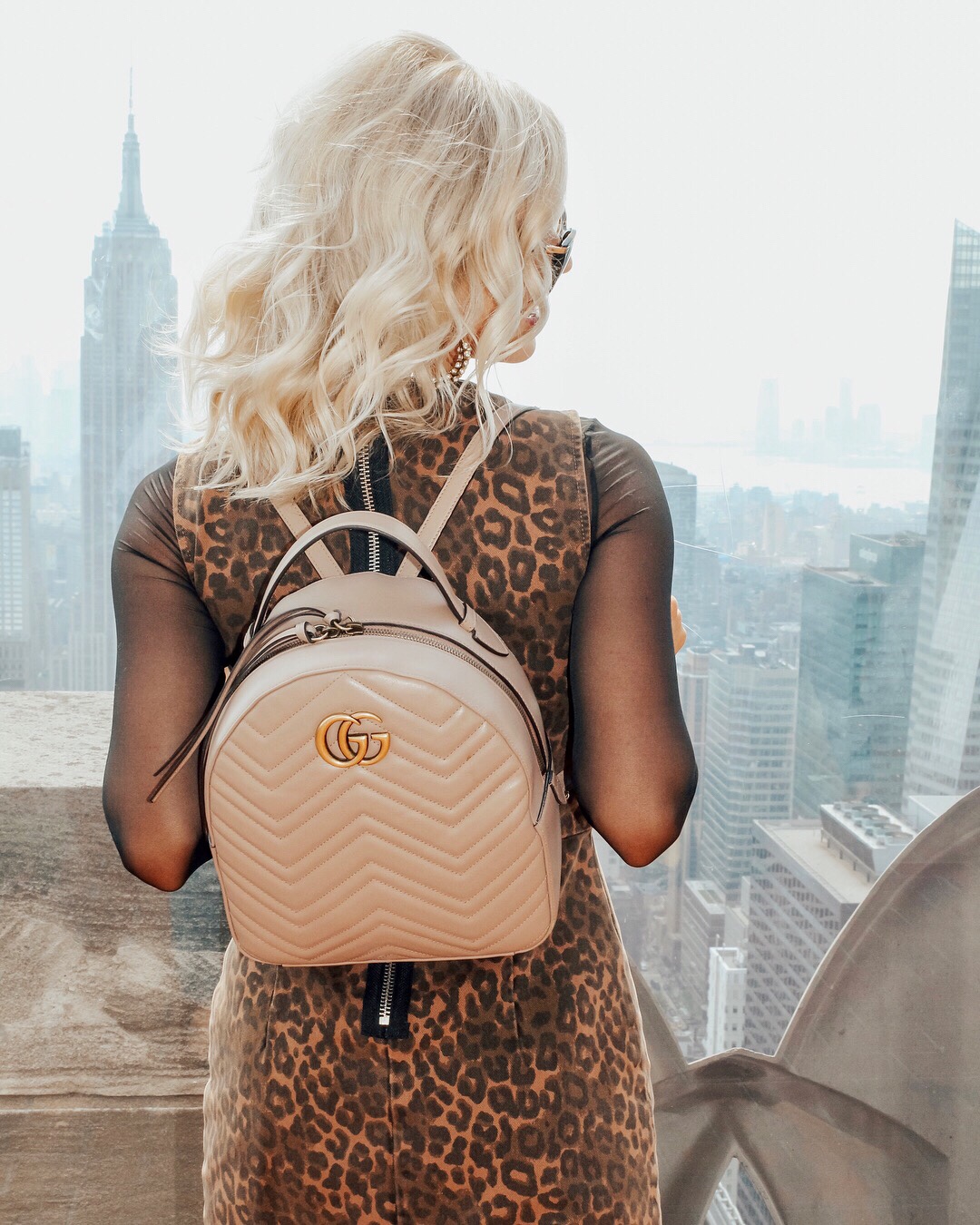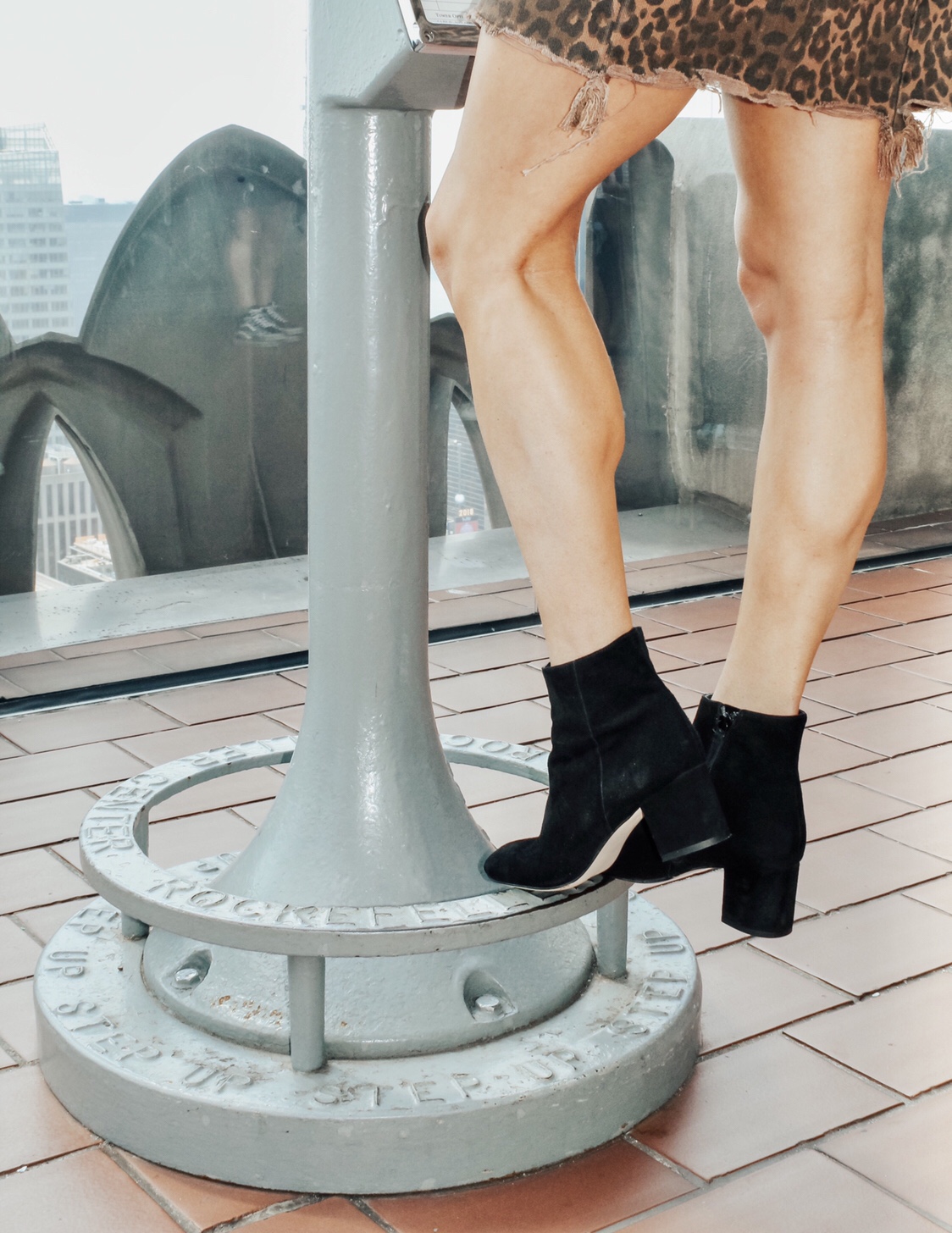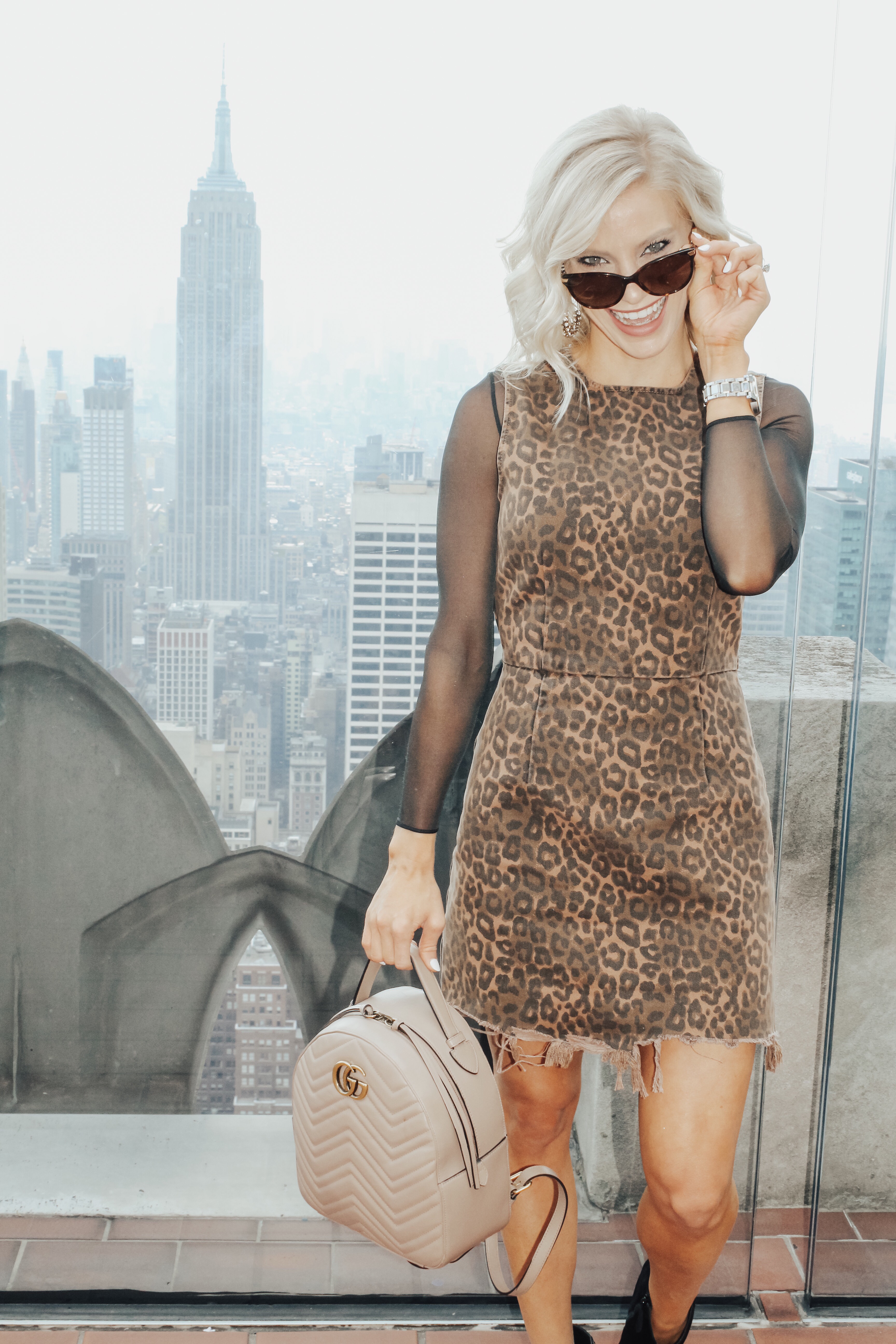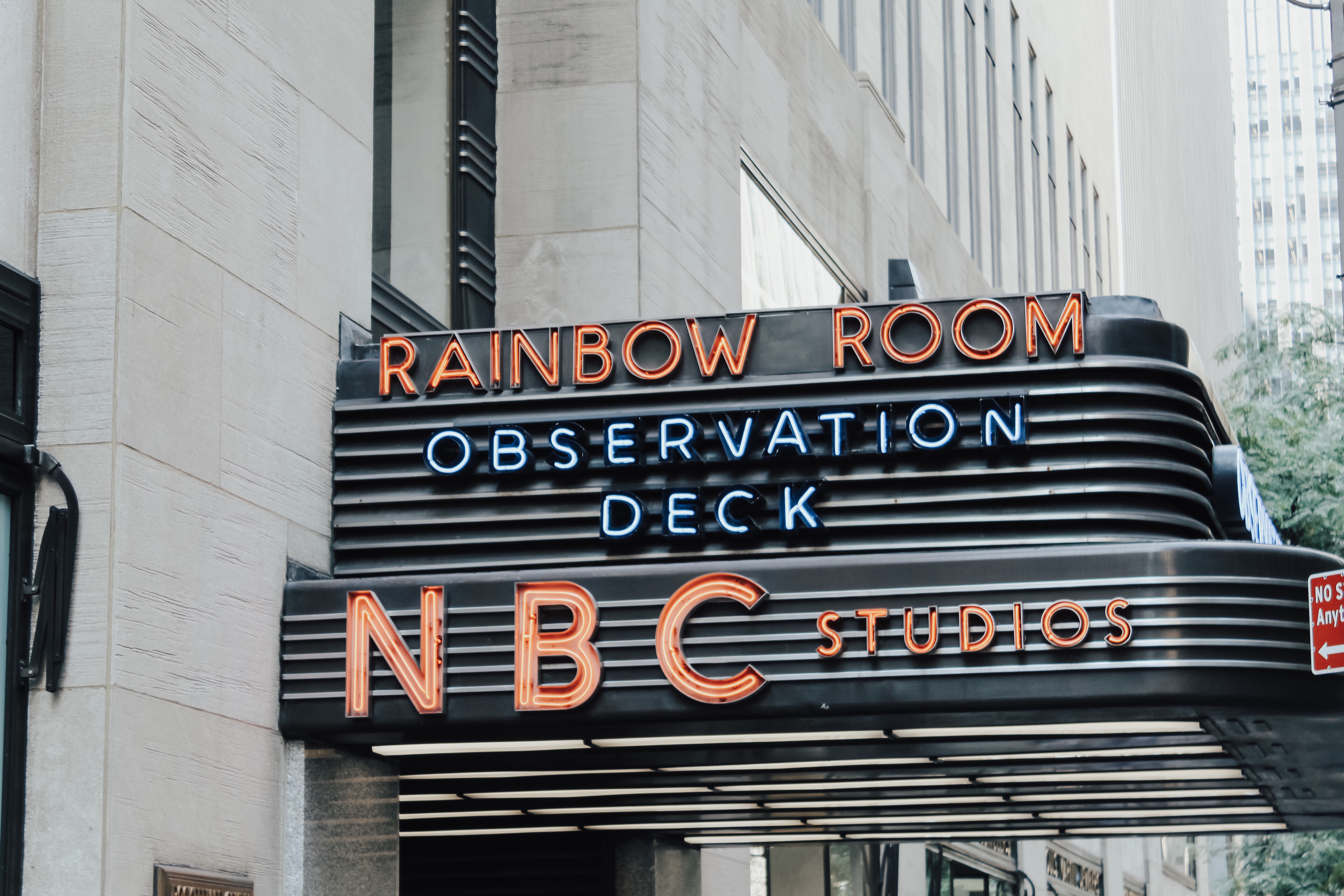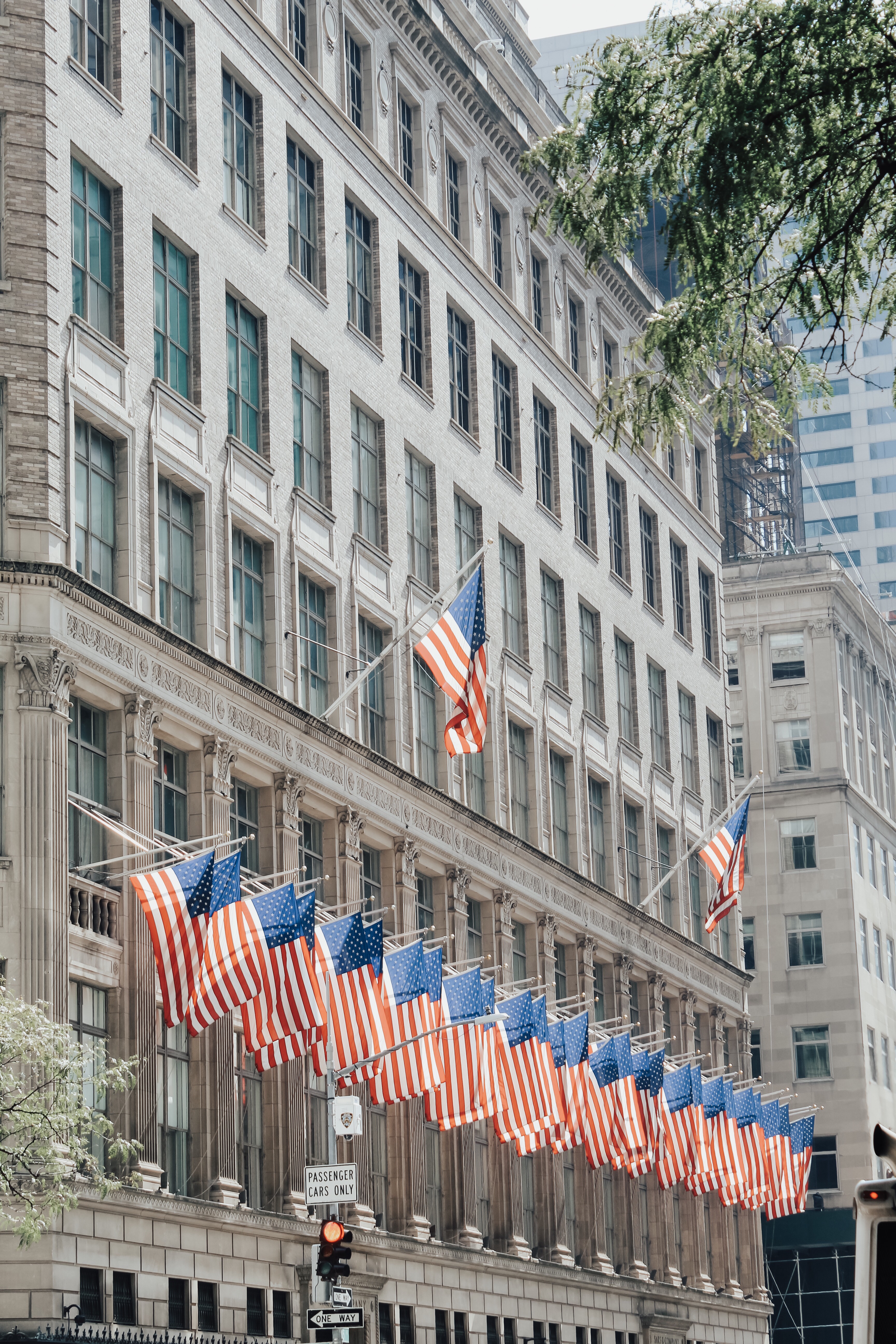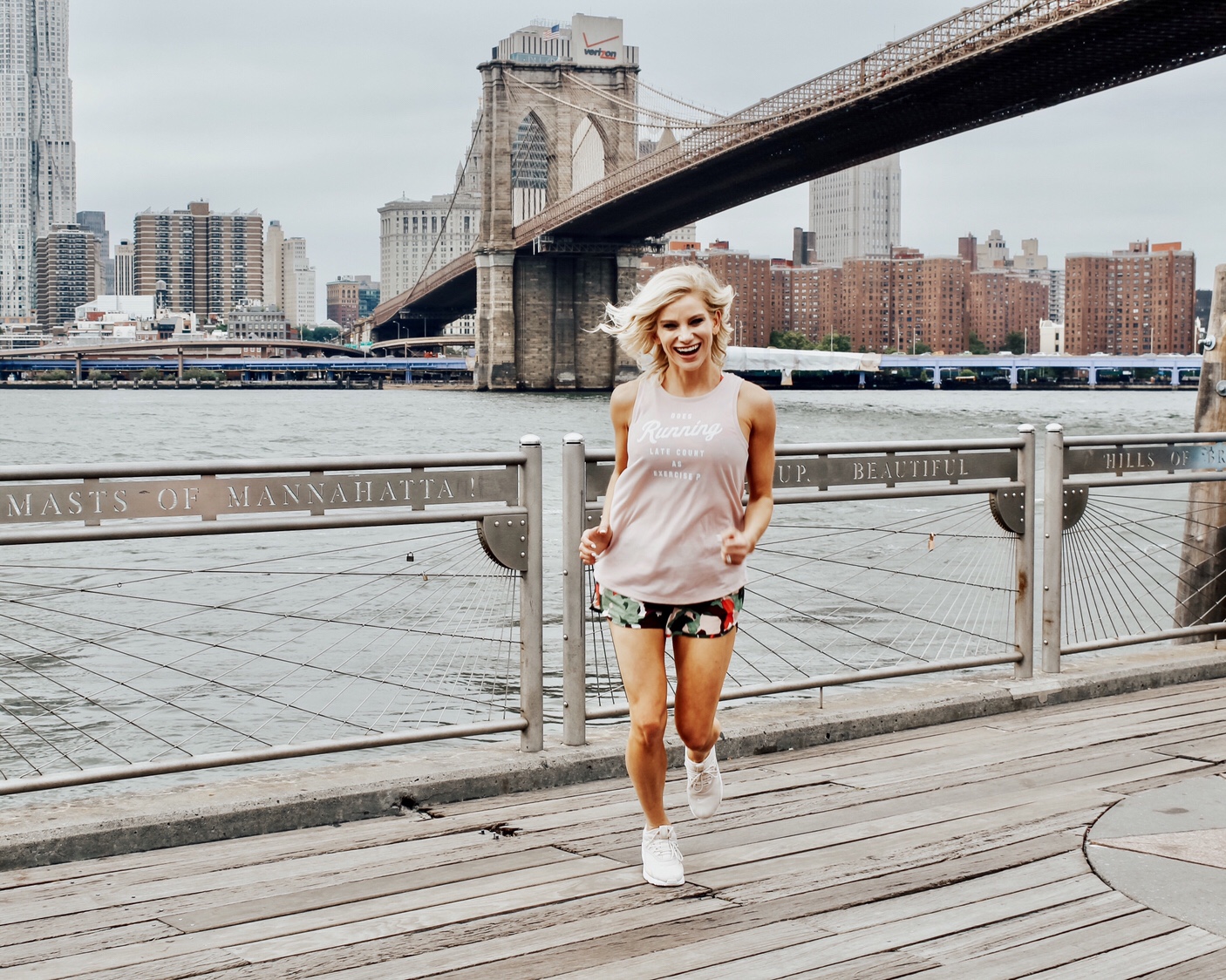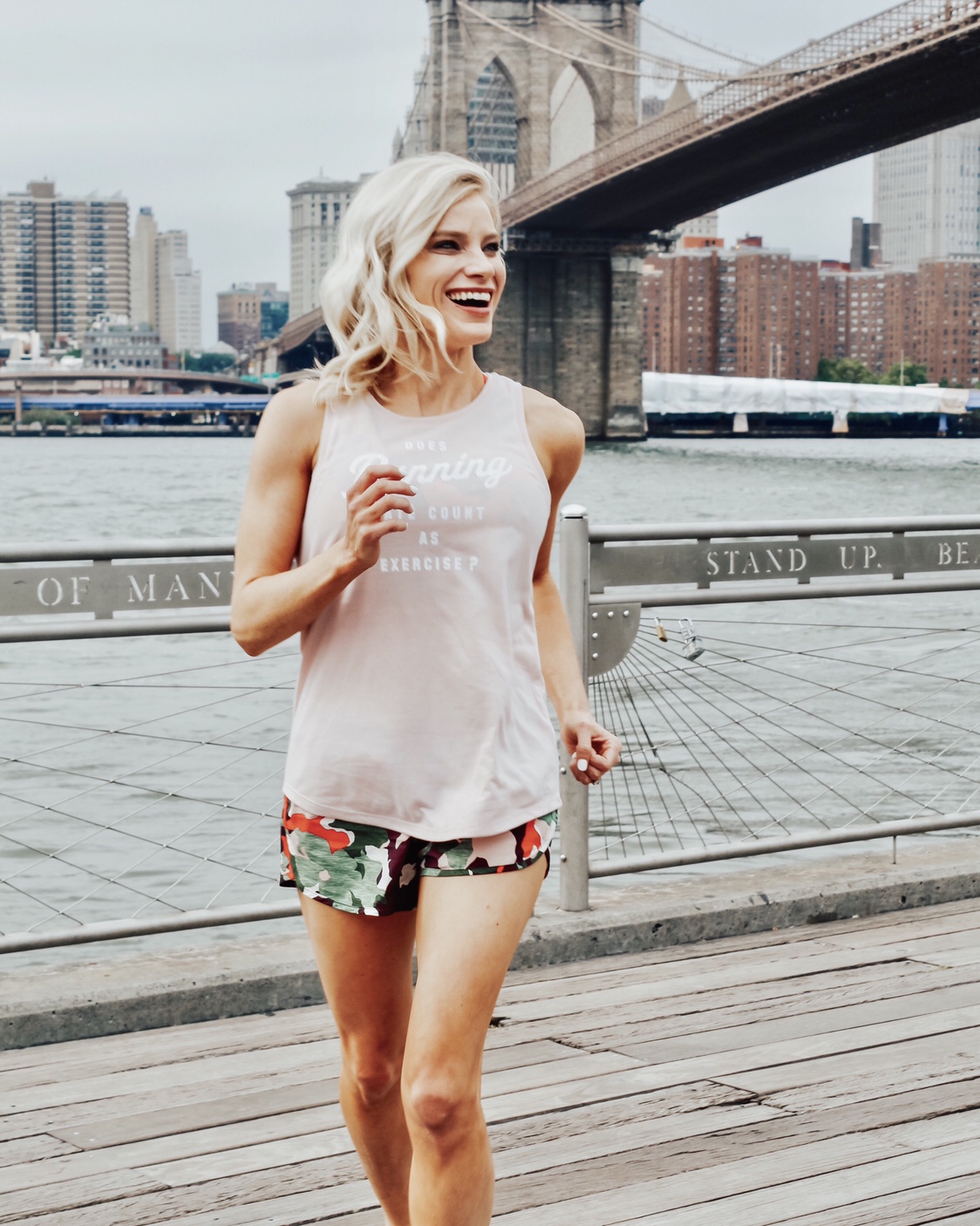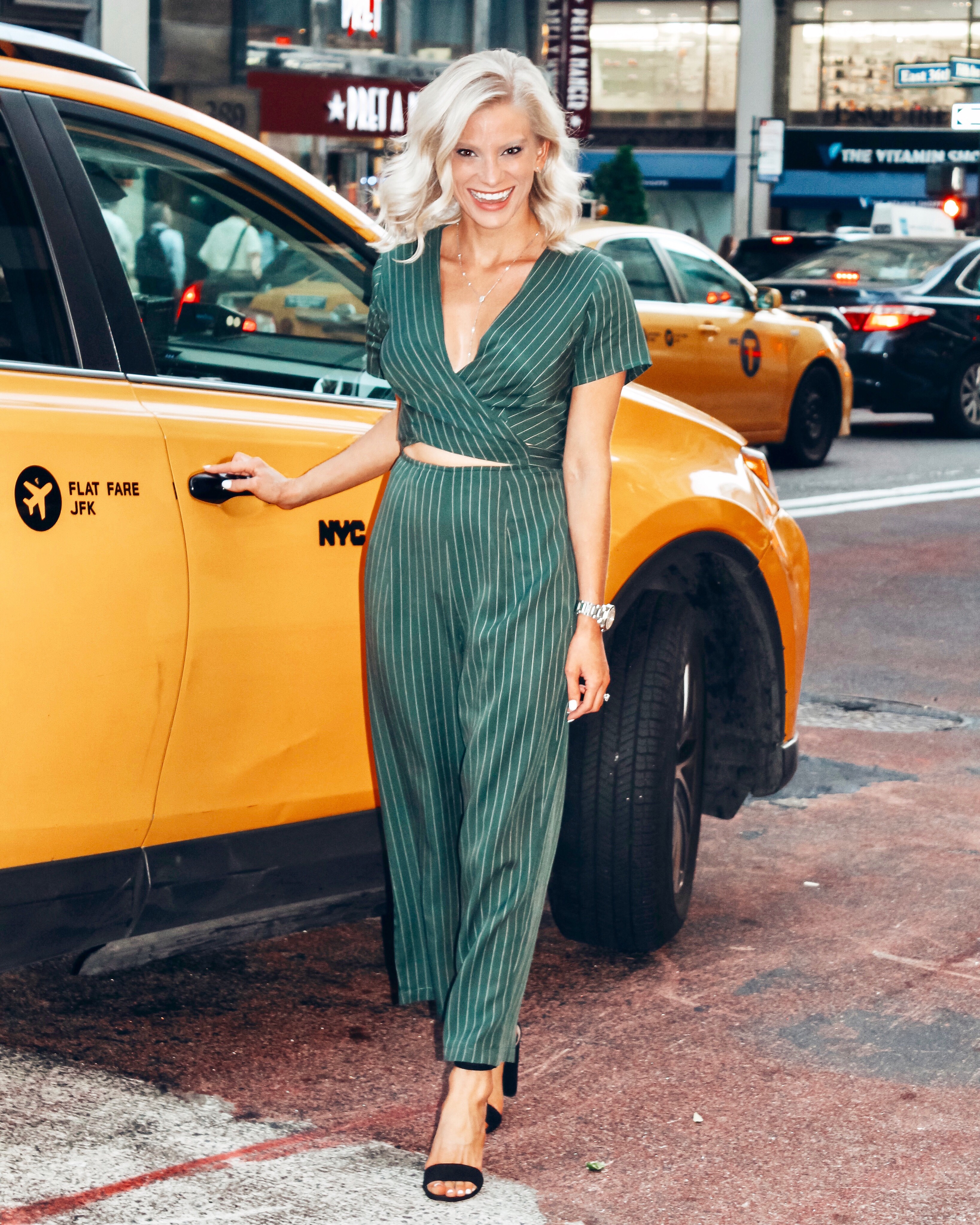 PC: A huge thanks goes out to my mom for being my photographer and personal assistant for the week. To think if the rest of the world were a selfless as this incredible woman. Also, to my dad for funding our stay while in town, and my husband Matt for flying me up there. My first ever NYFW would have been impossible without the love and support of my family. *Camera: Canon EOS Rebel T6.
XO,
Faith Baldwin