Life is more fun when you meet the right hair dresser.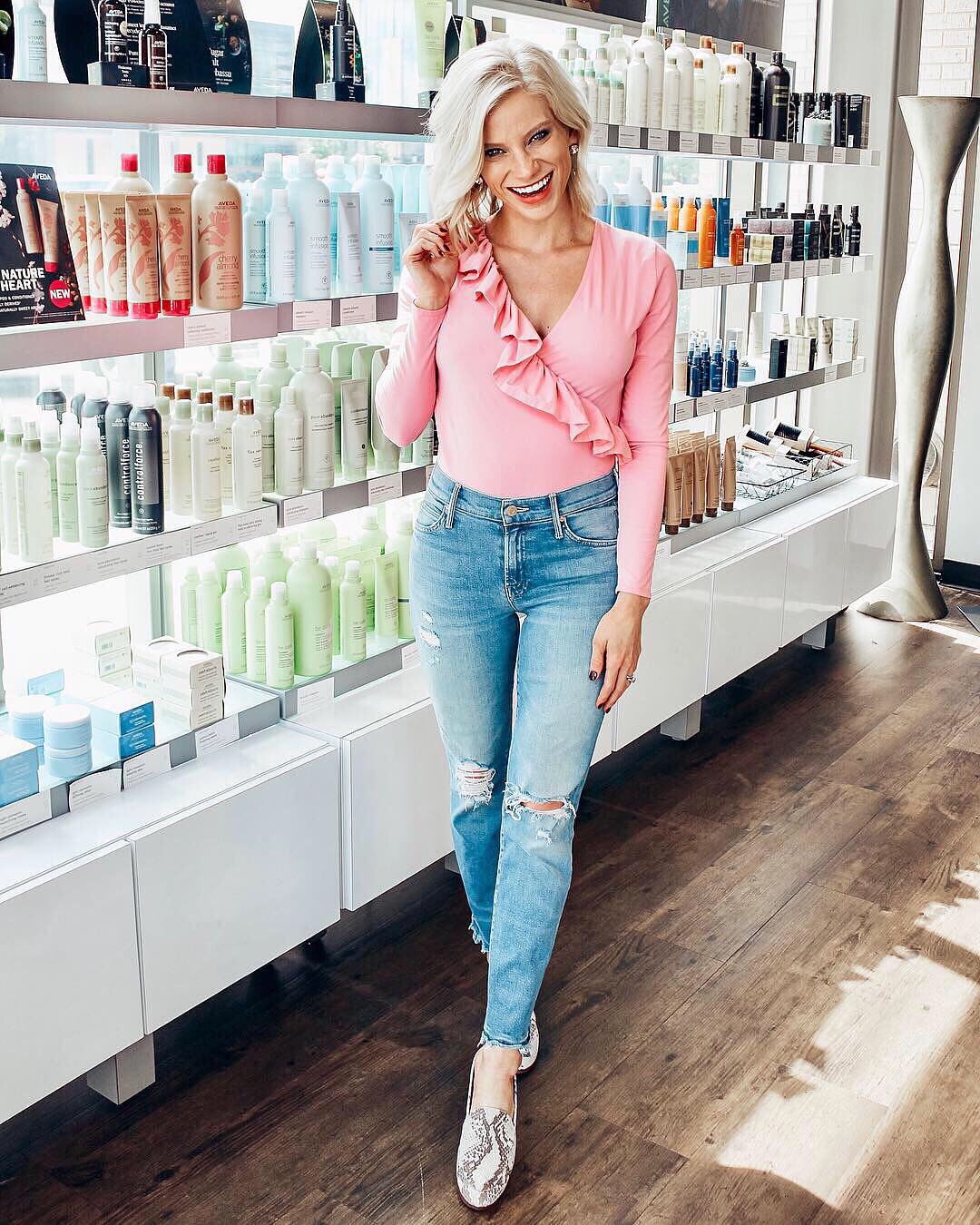 Y'all, my blonde locks have recently become my baby…I never really put much thought into my haircare routine, until I chopped approximately 12 inches of hair off directly after graduating from college. I had a Victoria Beckham pixie cut, and I loooved it! However, about a year or so later, I started growing it back out, around the same time as Matt and I began discussing marriage. I wanted long, pretty hair for our wedding day!
Growing my hair was an emotional process, lol. Eager to get past the awkward "mullet" phase, I began taking more pride in my hair than ever before. First thing was first, I sought out a well regarded hair salon in town to ensure the healthiest cut and color. Then, I purchased all the best hot tools + haircare products. After that, I trained my hair…quite literally. I switched from washing my hair daily, to every few days, in order to restore my natural oils and avoid unnecessary damage. I topped off this regimen with a daily hair, nail, and skin gummy vitamin. This combination has been worth every penny. I've never been happier with my hair and get compliments all the time. *Post coming soon about my hot tools + hair products.
This brings me to my hair salon! Without the amazing experience and highest quality of service provided at Tangerine Salon, my hair would still be a daily frustration. Rated "Top Five Hottest Salons in Texas" by Elle Magazine, Tangerine (an Aveda Salon) has five locations in the DFW metroplex—including Dallas, Coppell, Highland Village, Allen, and Frisco. The scheduling team + online booking makes finding an appointment easier than ever. Checking-in is such a pampering process—complete with complimentary beverages + the choice of a neck/shoulder massage or mini facial. Most importantly, the service provided by each of the talented + well educated hairdresser is exactly what anyone would hope for when entrusting someone with their hair. Tangerine is even recognized as the exclusive salon for the Dallas Cowboy Cheerleaders. Shoutout to my hairdresser John at the Preston Hollow location. He is absolutely fabulous. With his help, I am finally able to achieve the cut/color I have always wanted. I love my hair more than ever! He also recently sold me on the Shampure™ Thermal Dry Conditioner—a leave-in heat protectant spray—and I'm obsessed. To hear all about my cut + color from the expert himself, visit my Instagram highlights and watch my Beauty Regimen.
Click here for more information about Tangerine Salon. Or, call/text (972) 393-9200 to schedule an appointment today. You can also use their online booking system, here.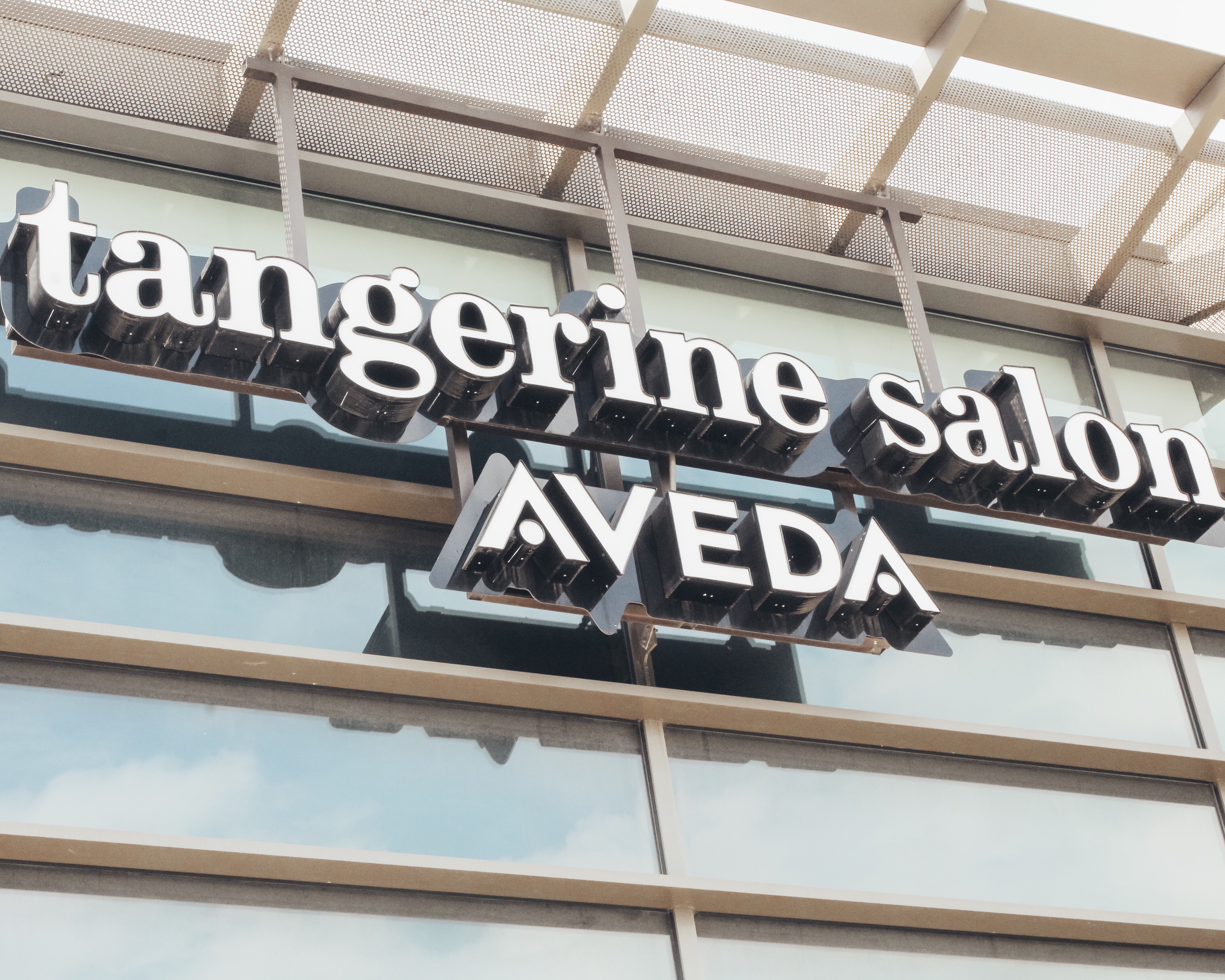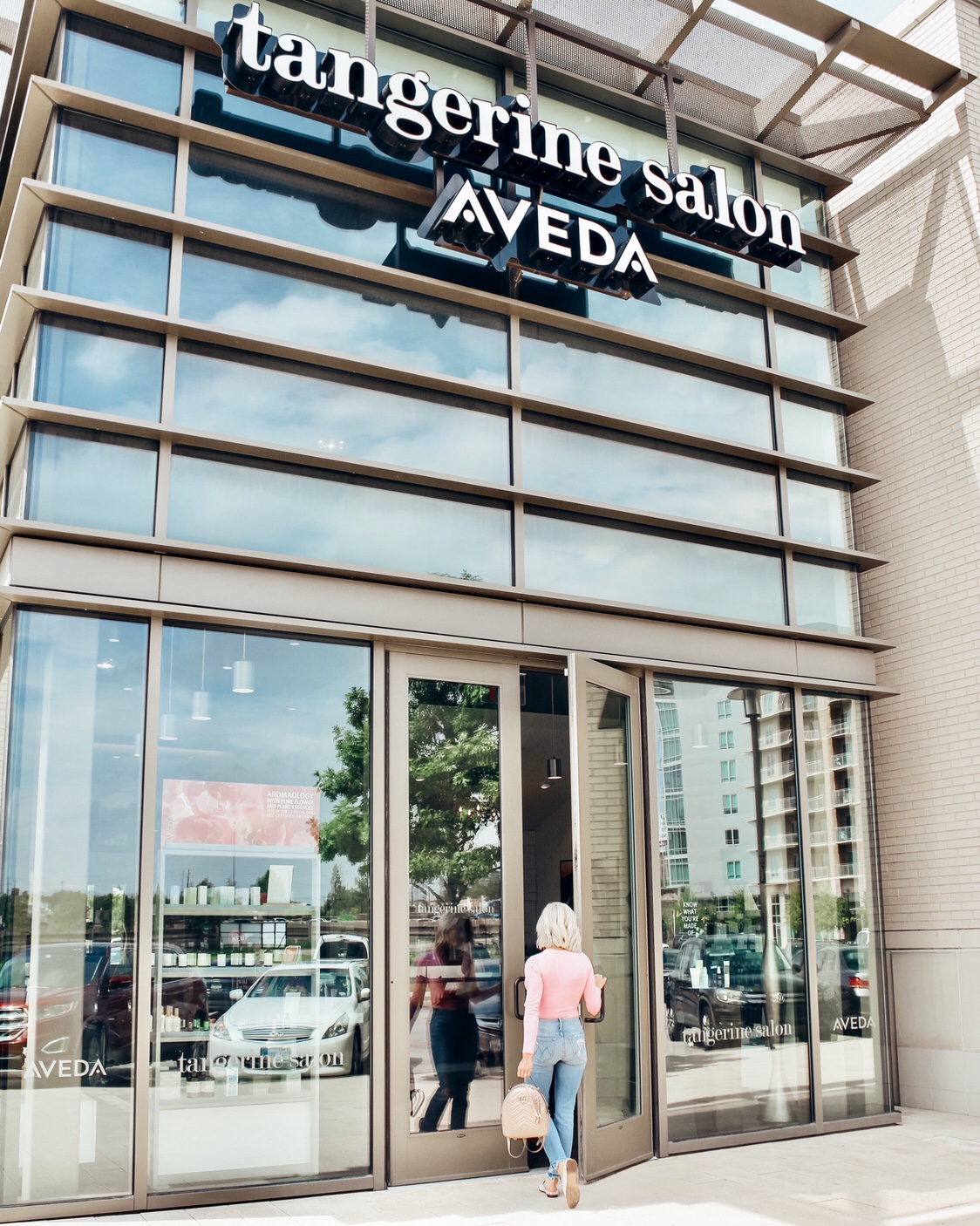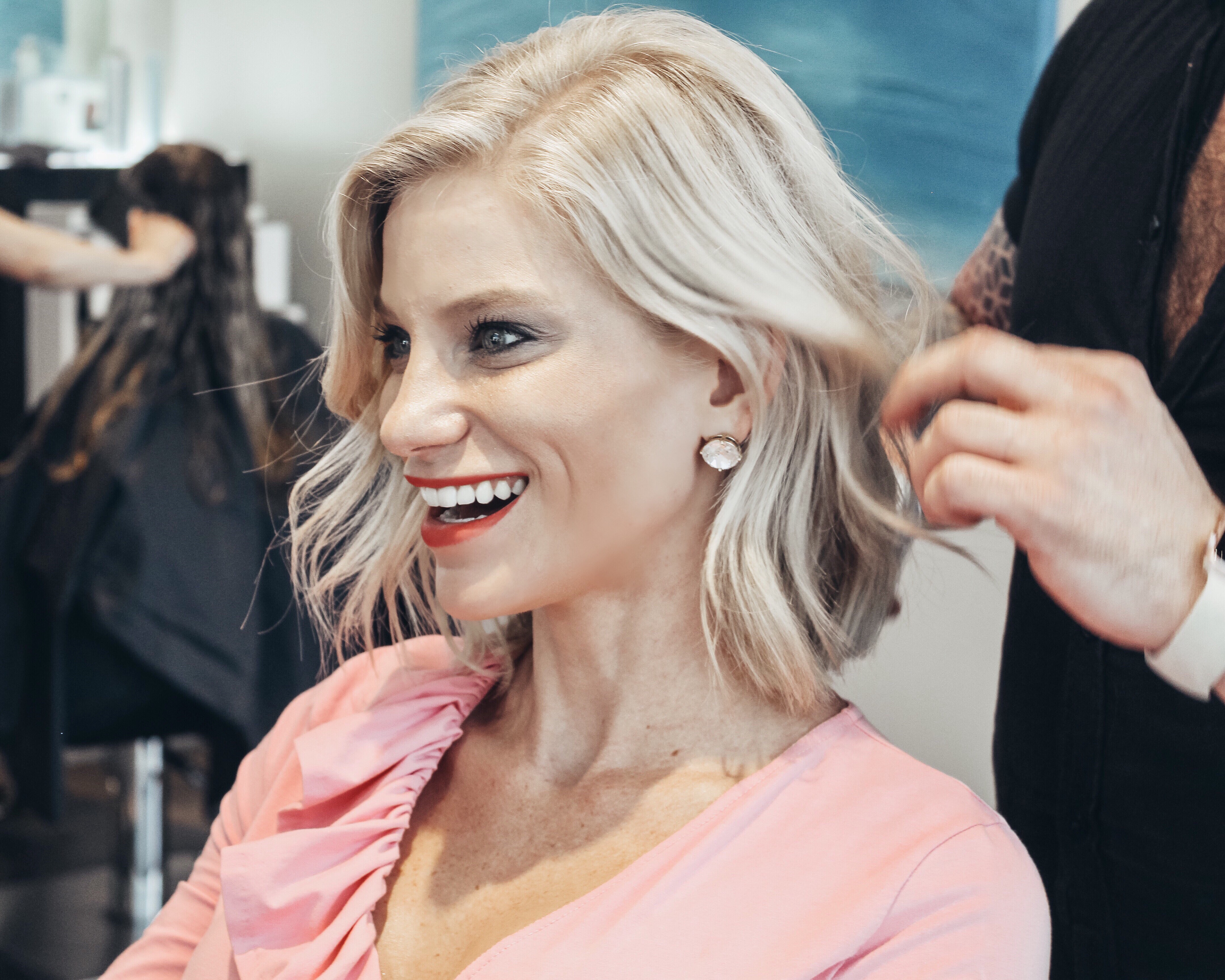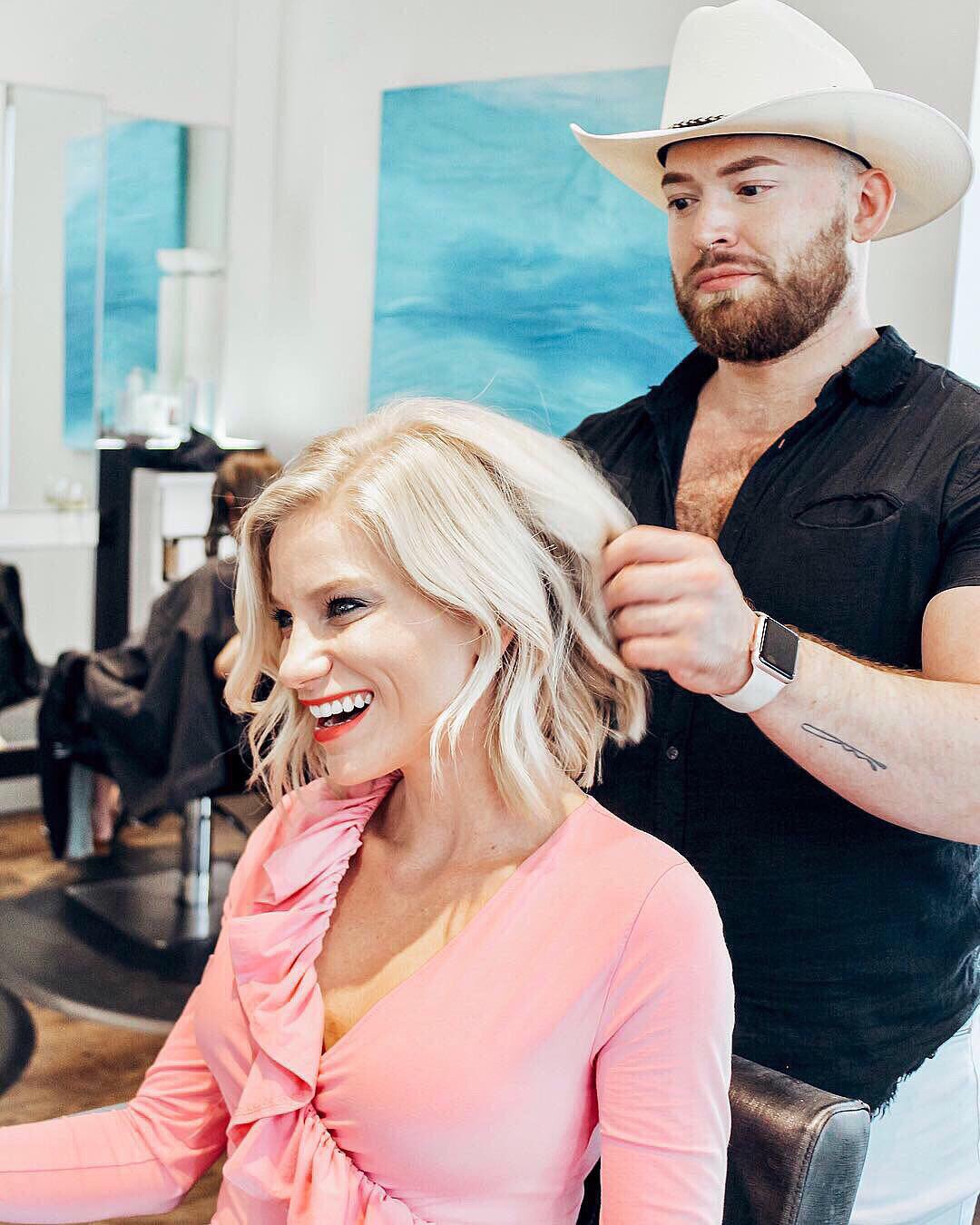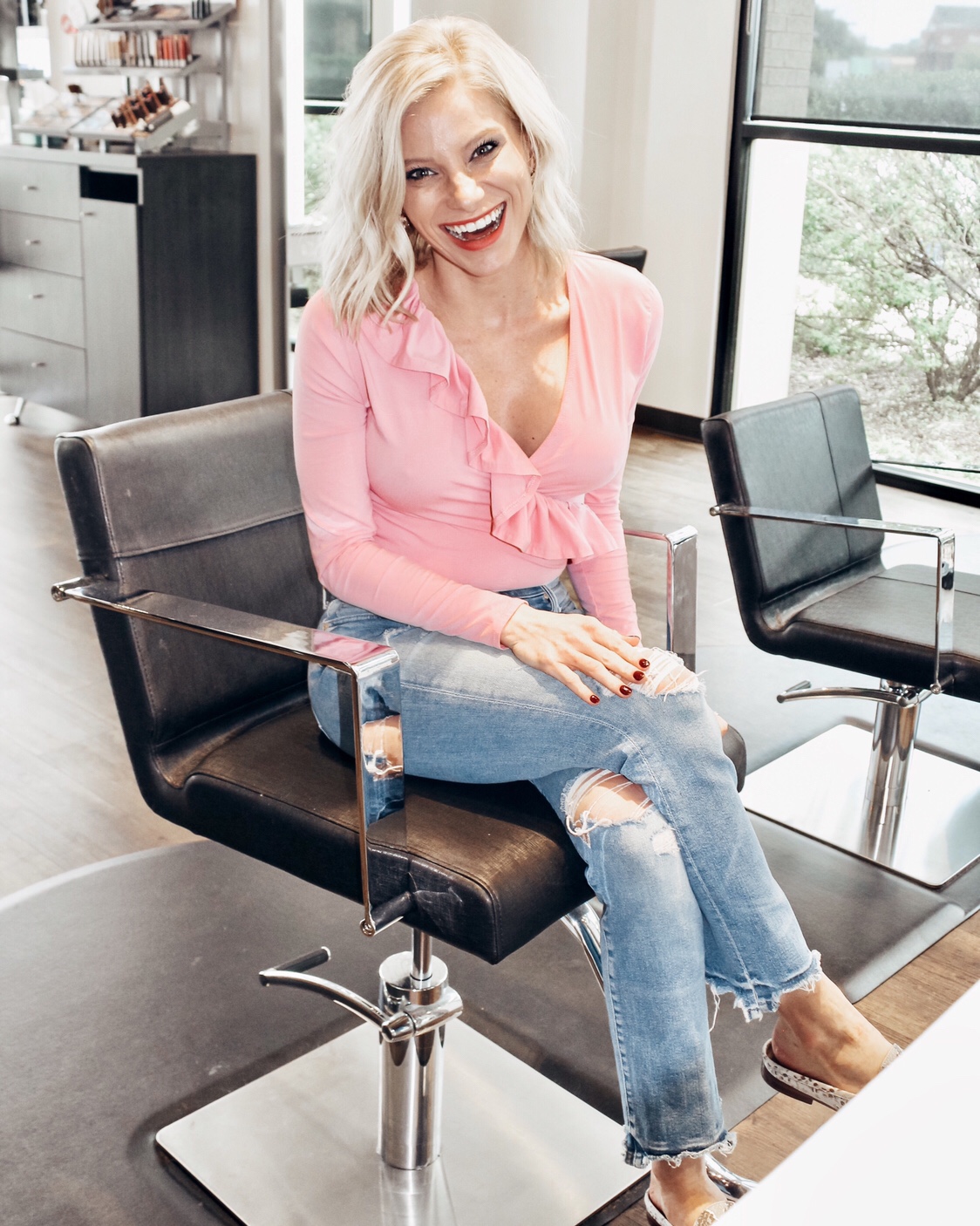 —
XO,
Faith Baldwin