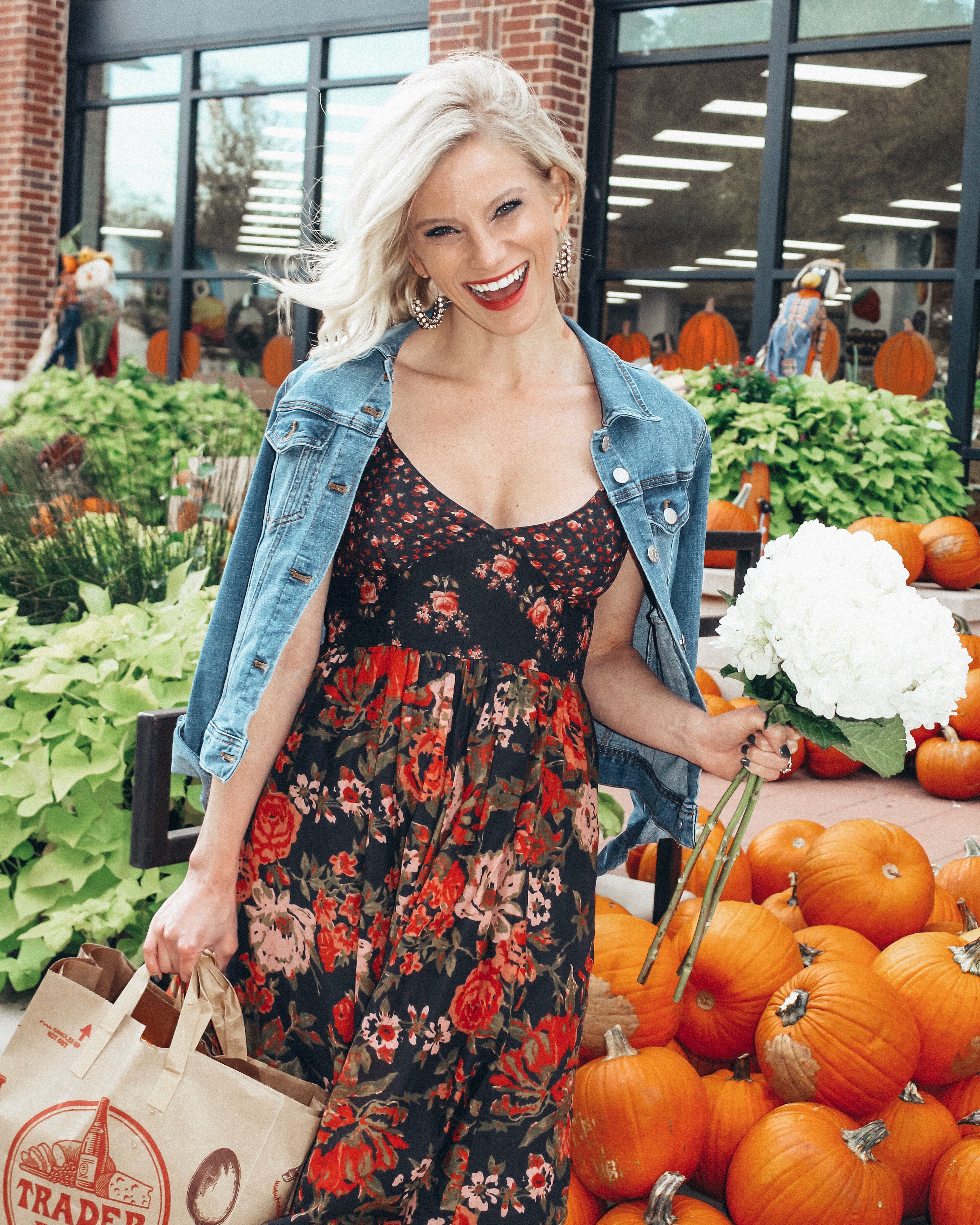 Hey you, gluten-free foodies! Welcome back to my weekly blog series, "Budget-Friendly Gluten-Free Recipes," featuring ingredients from Trader Joe's. Follow along each Sunday evening as I release a new Celiac approved recipe to the blog.
Tonight, I'm sharing the most deeelish hack on Trader Joe's Gluten-Free Chocolate Chip Brownies. Simply toss in a couple of bananas + a handful of walnuts.
Time: 5 Minutes
Cook Time: 40 Minutes
Total Time: 45 Minutes
Servings: 16
Ingredients:
• 1 Box Trader Joe's Gluten-Free Chocolate Chip Brownie Mix
• 1 Egg
• 1/4 Cup Oil
• 1/4 Cup Water
• 2 Bananas
• 1 Cup Walnuts
Directions:
1. Preheat oven to 325°F.
2. Whisk together oil, egg and water.
3. Stir in mashed bananas.
4. Stir in brownie mix.
5. Stir in walnuts.
6. Pour batter into a greased 8x8x2″ pan.
7. Bake for 40 minutes or until a toothpick inserted into the center comes out with crumbs but no raw batter.
8. Cut, plate, and enjoy, both guilt and gluten–free.
—
XO,
Faith