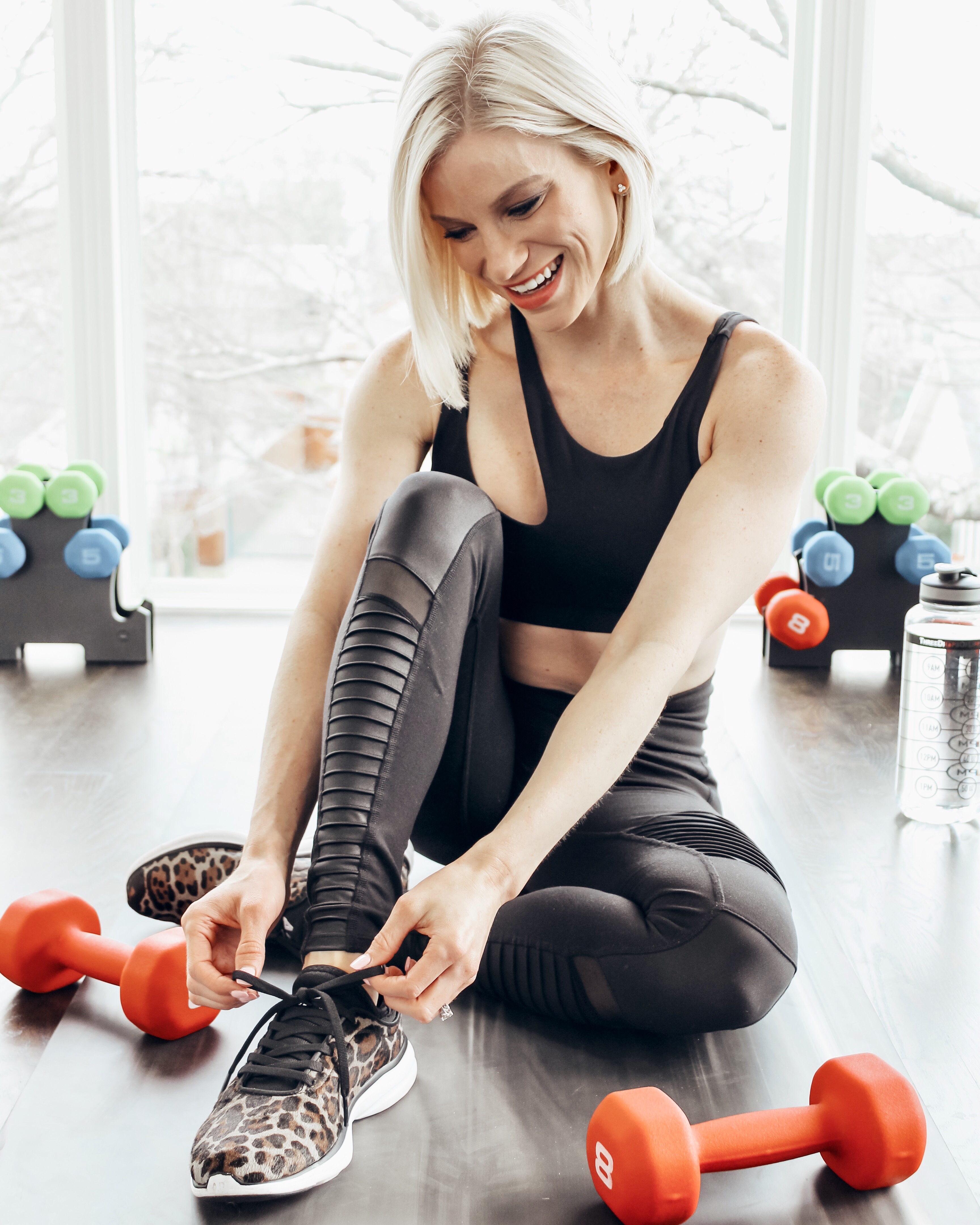 Want to hear a secret? ?
I have struggled with my weight my entire life. Seriously! I will never forget in 5th grade when a little boy at school moo'd (?) at me, or in high school desperately trying to lose weight to secure my spot as flyer on my competitive cheer squad, or when my college BF called me tubby in front of my best friends while in line at Taco Bell, or right after college when I sat in my closet floor crying my eyes out because my clothes were getting tighter and tighter. As I contemplate all of those moments, I realize that I have been keeping a part of myself from you all—the messy stuff in my life that has helped shape me into the person I am today. With the Lord as my strength and yoga as my passion, I am finally at a place in my life where I feel happier and healthier than ever before!
About this time four years ago, I felt myself slipping into a dark place…not just physically, but mentally. I was 25 Ibs. heavier than I currently am, in the worst way. I had gained the "out of college 15," after 6 months of eating and drinking my way through Dallas and no workout in sight. I did not just feel bad about my body, I felt bad about my life. So, like Amy Schumer in "I Am Pretty," I finally made my first attempt at Core Power Yoga and the rest is history. Over the next four years, I have become in love with a consistent workout—mine is yoga, find yours. And through being surrounded by a health conscious community, I have been able to discover the best practices for my personal wellness + am constantly motivated to stick with it and grow. ✨
Now, I cannot say that I was immediately hooked, or this has been an easy journey, because it has not been. If you are in the place I was a few years back, listen up! You HAVE to push past the hard part before it becomes a lifestyle! And know, wellness is like waves—each journey will have high and lows with the seasons. So every time you want to skip the gym or treat your body badly with what you consume, remind yourself of this: A combination of working out and eating healthy releases happy endorphins. When you are happy about yourself, you're more likely to be happy about your life. And when you are happy about your life, you're more likely to help others be happy as well. Ultimately, I share this as a commitment to you all to start using this platform as a way to help YOU become your happiest, healthiest self! ??
And while I am sharing secrets…I have to admit that cute workout clothes are one of my biggest motivators for going to the gym haha. My yoga set + leopard training sneakers (seriously my fave ? EVER) are linked to shop on LIKEtoKNOW.it. Screenshot the photo above, or download the app and follow me. Direct link here!
Stay strong! Stay motivated! You can do anything you set your mind to!
—
XO,
Faith