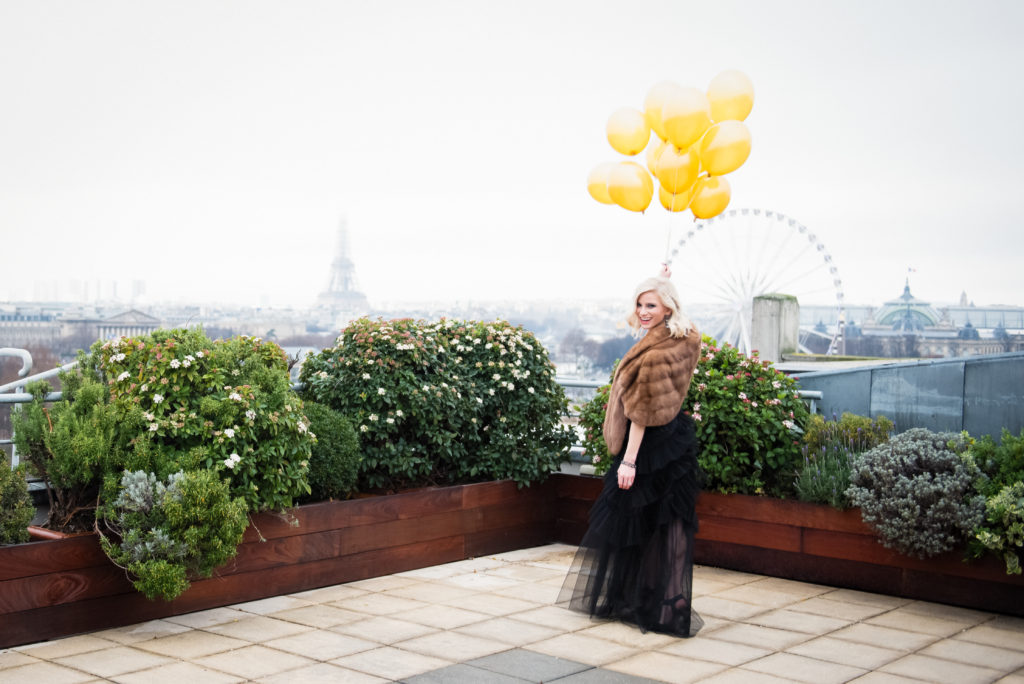 That dreamy day at the iconic Le Meurice hotel in Paris can be described in one word: BLISS! PURE BLISS! The saying goes, "Paris est la plus belle sous la pluie" … or the English translation, "Paris is the most beautiful in the rain." Words which so perfectly portray a series of unfortunate events that led to the most magical photoshoot. Matt and I traveled to Paris just a couple of days after Christmas, to spend New Year's Eve with some of our closest friends. What better way to ring in the New Year than in the city of love.
It was my first time in Paris, so the majority of our plans involved touring the city by foot (with a camera in hand) one touristy site, historical museum, breathtaking neighborhood, mouthwatering restaurant + bakery, luxurious shopping spree—the list goes on and on—at a time. Which we did, while it rained the ENTIRE time! Now one would naturally consider the drizzly, cold weather a complete downer. Especially, when that person had hired a professional photographer, weeks in advance, to help document their "once in a lifetime" trip abroad. After all, how many times does one go to a black-tie ball in Paris, and on NYE?!
Just the day after our arrival, we had plans to meet our photographer at the Eiffel Tower. (Side note, our photographer Shantha Delaunay was absolutely wonderful to work with and I would highly recommend her to anyone searching for professional photography in Paris. I am kind of awk with posing, but she made everything feel so natural and enjoyable.) The evening before the shoot, we talked with Shantha on the phone about the possibility of icky weather getting in the way of our plans. However, I was so head strong about having the photos taken at the Eiffel Tower, that I refused to come up with a backup plan until we knew for sure. To my dismay, it continued to rain into the morning. I woke up the day of our photoshoot and peered out the window of our hotel room at the Le Meurice. My heart sunk at the sight of cold, wet raindrops beating down on the courtyard pavement below. What were we going to do? I was about to slip into the black tulle ballgown that I had just purchased (gown linked below), and M already wearing the custom tuxedo we had made at Trunk Club. There was no way we were going to trot around the Eiffel Tower in that kind of weather. Yet, the rain could not stop us—we were in Paris.
Luckily, I did extensive research on our hotel and all of its amenities while planning the trip. One of which was the famous Belle Etoile Suite, with a rooftop terrace that has panoramic views of Paris and the Eiffel Tower included. Jay-Z + Kayne West shot some of their popular song 'Ni**as In Paris' right inside the suite (if that says anything about how "PARIS" this place really is.) Not to mention, the hotel itself is a true Parisian dream with its 18th Century architecture, Versailles inspired decor, and 2 Michelin Star Alain Ducasse Restaurant. It was the perfect backup plan!
The hotel already knew about our photoshoot, as they arranged to have a bouquet of balloons made for us to use in photos … so I decided to call in a favor. And as it turned out, we were in luck! I arranged for us to use the Belle Etoile Suite for our NYE photoshoot, and texted Shantha to head our way. "Somebody pinch me, this must be a dream," I thought to myself as we toured the suite just before our photoshoot began. We called up a bottle of bubbly and giggled the morning away. My favorite thing was that to-die-for marble bathroom. I even contemplated taking a bubble bath in it. Come to think of it, I really should have lol. It truly was a dream come true!
Paris is truly the most beautiful in the rain!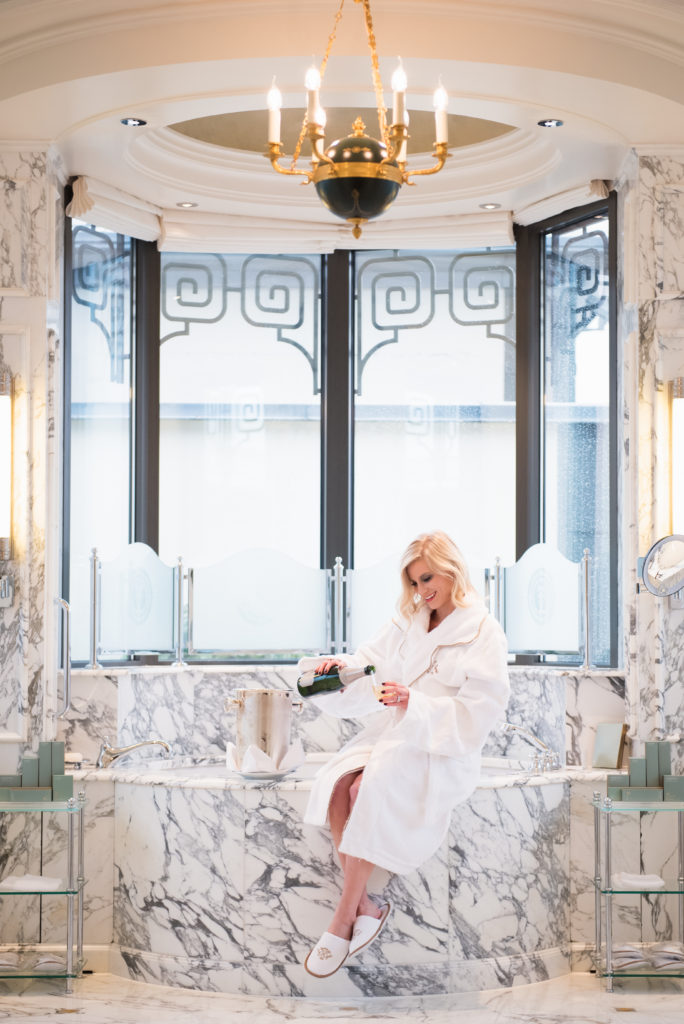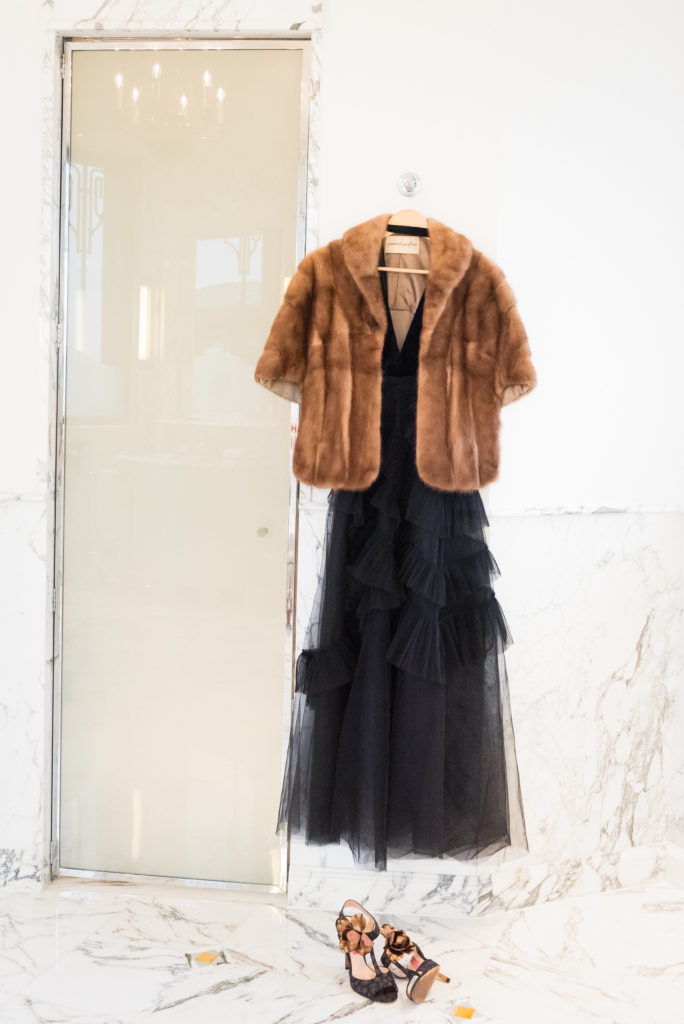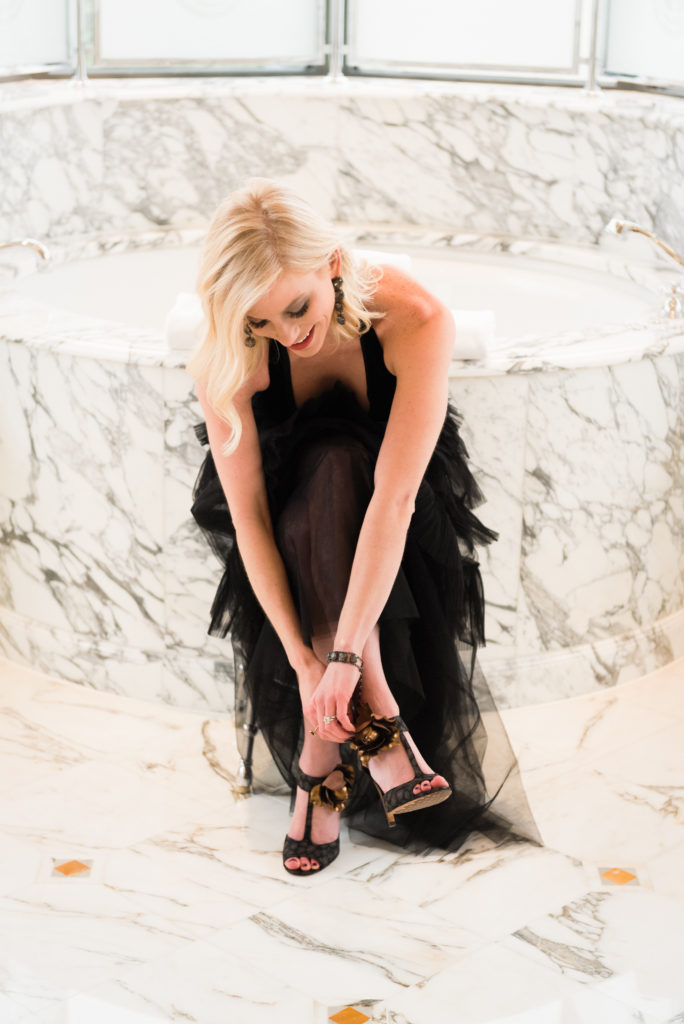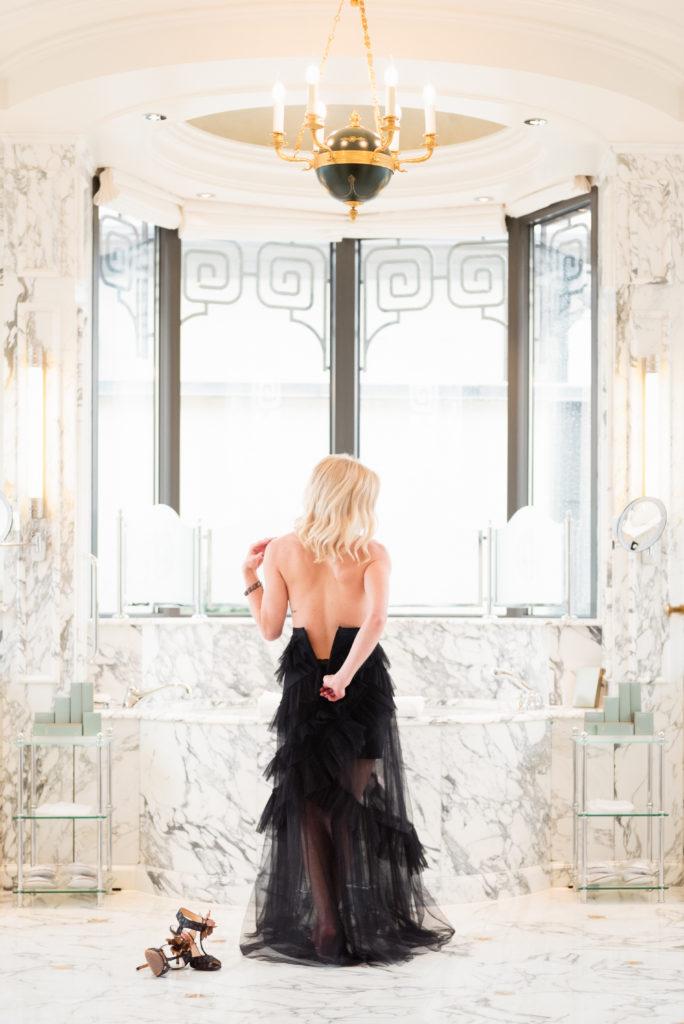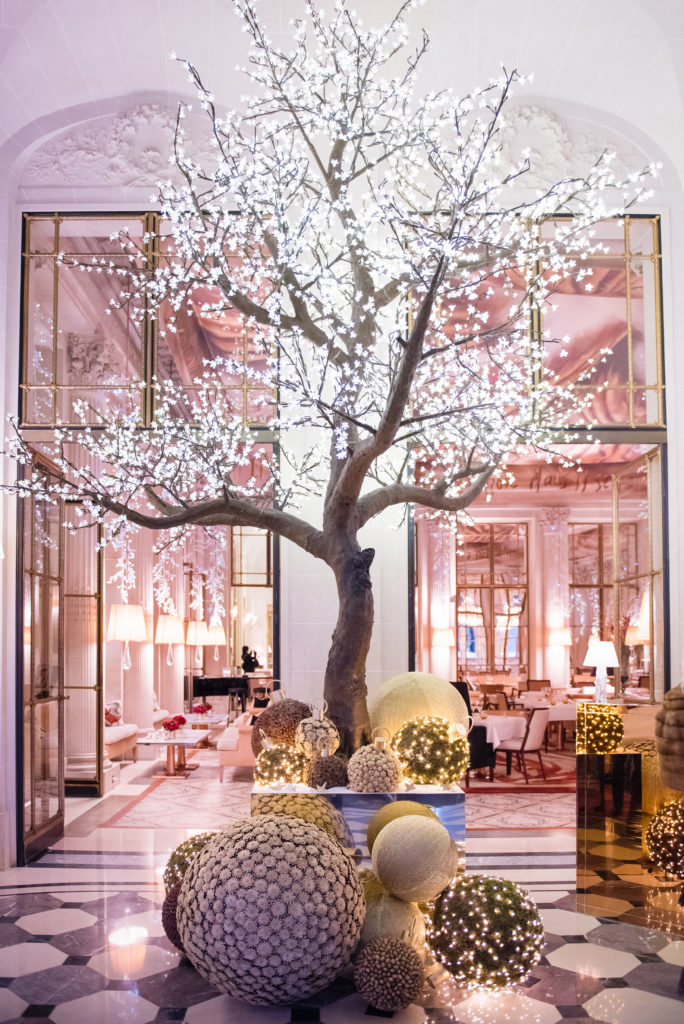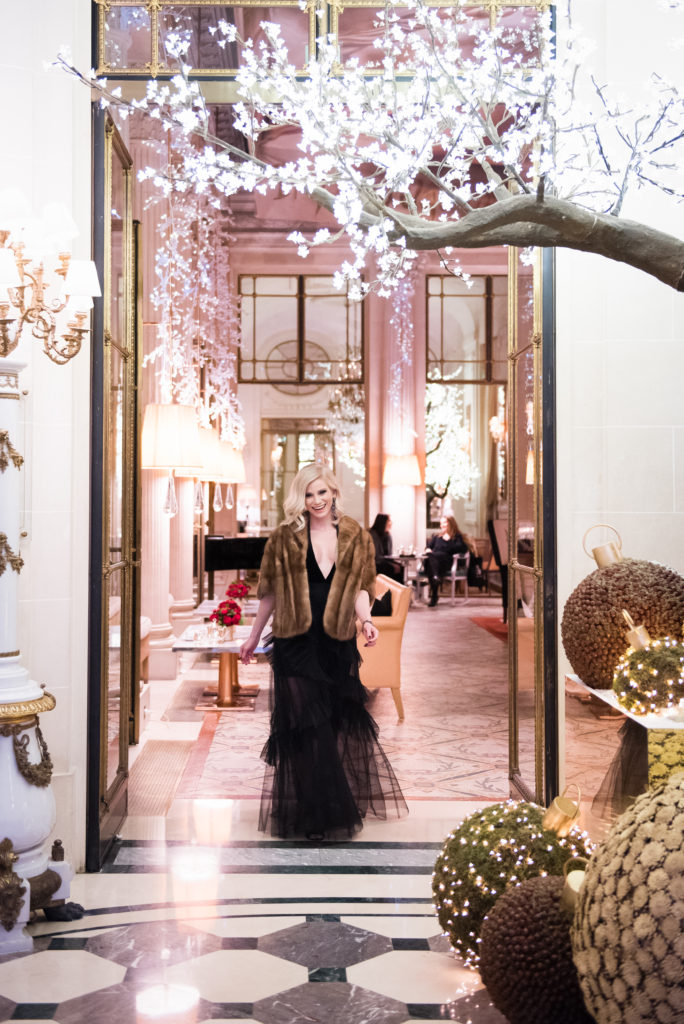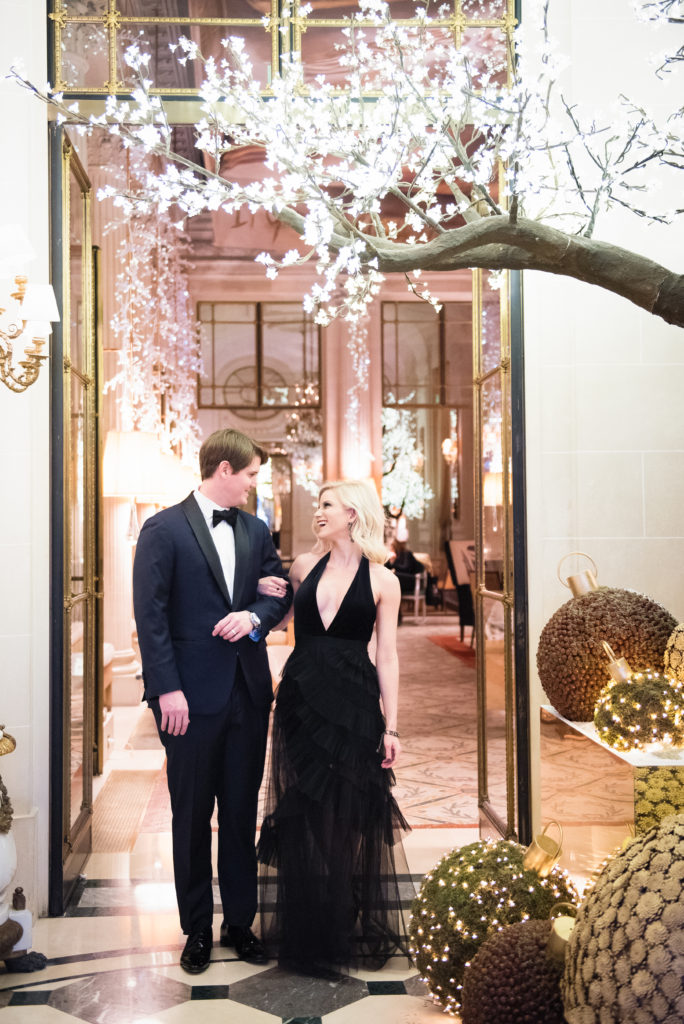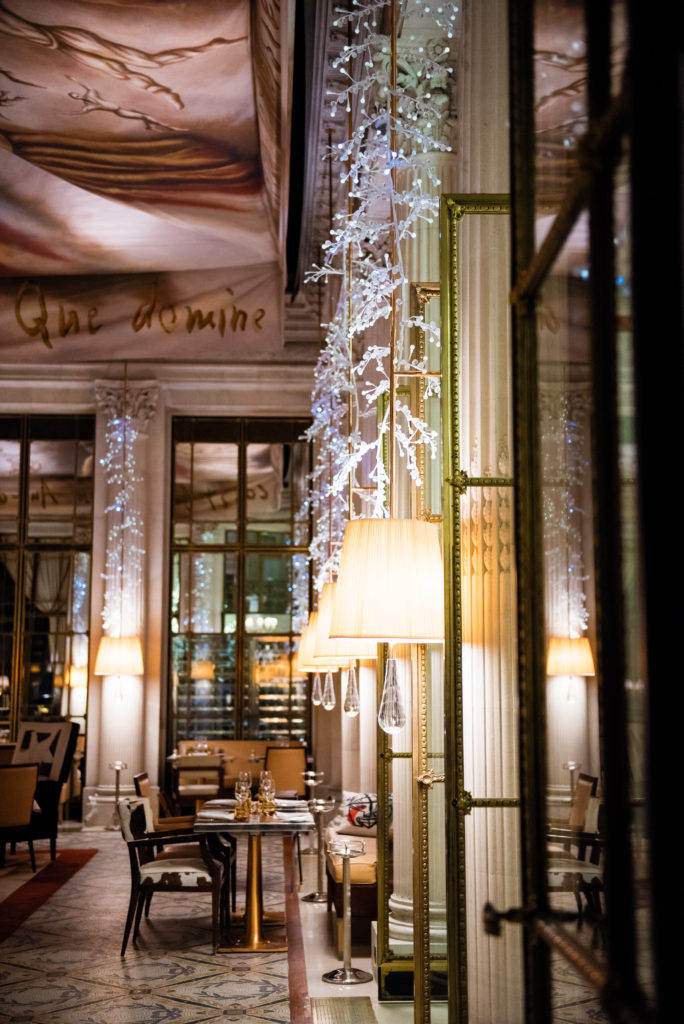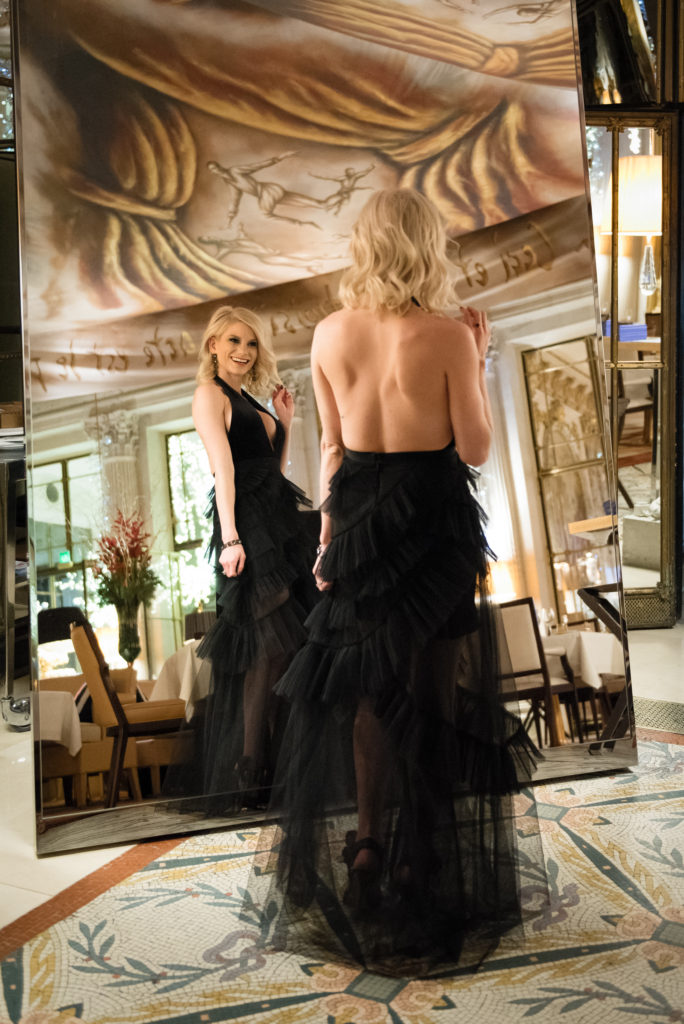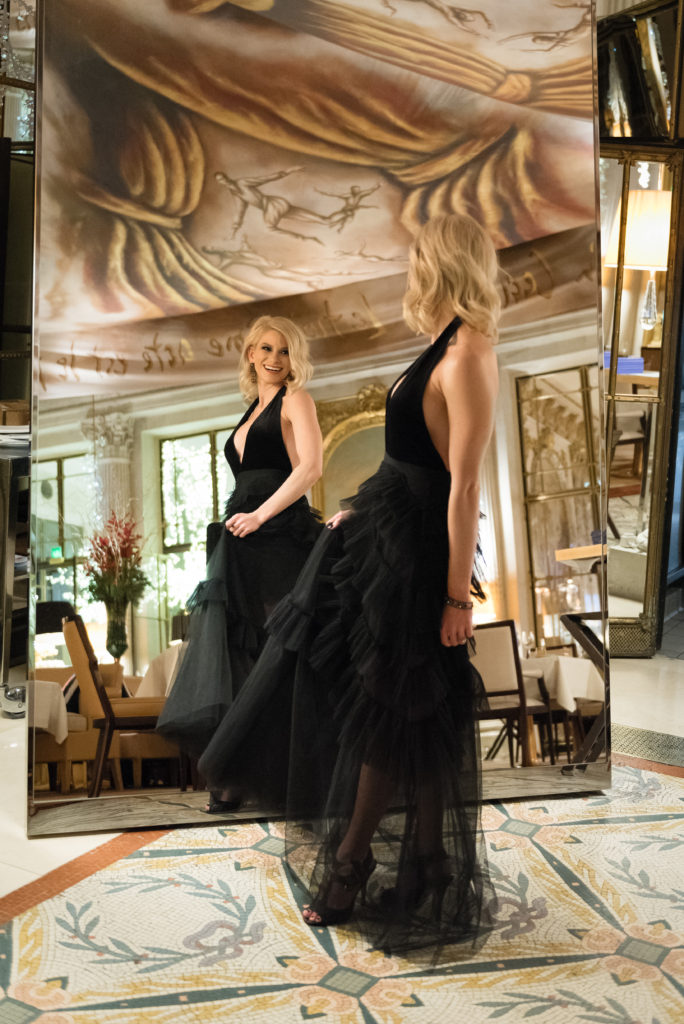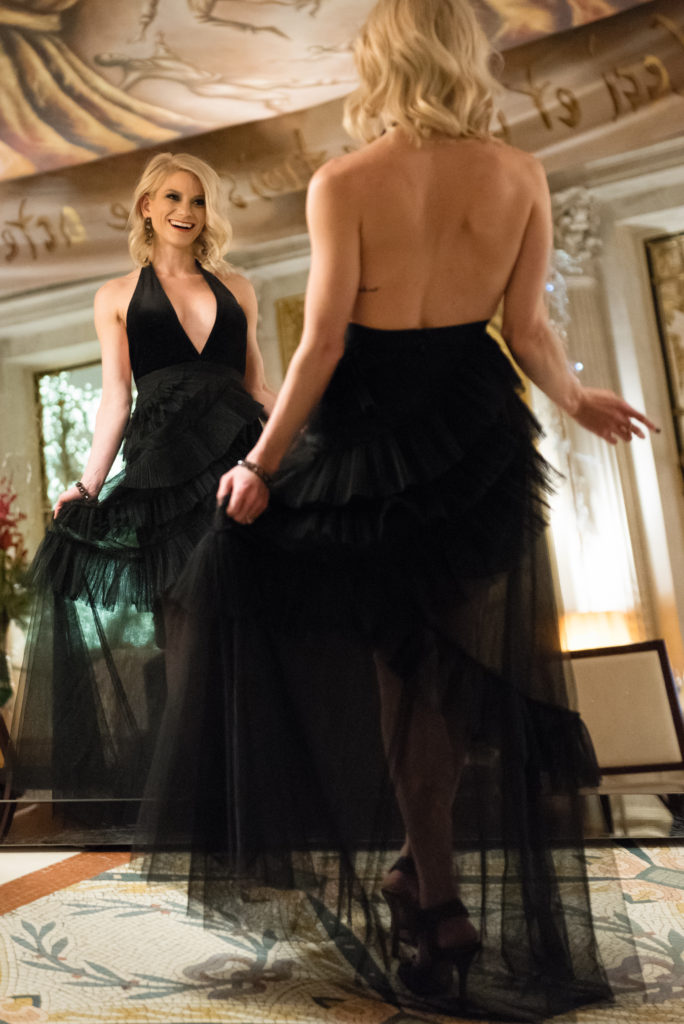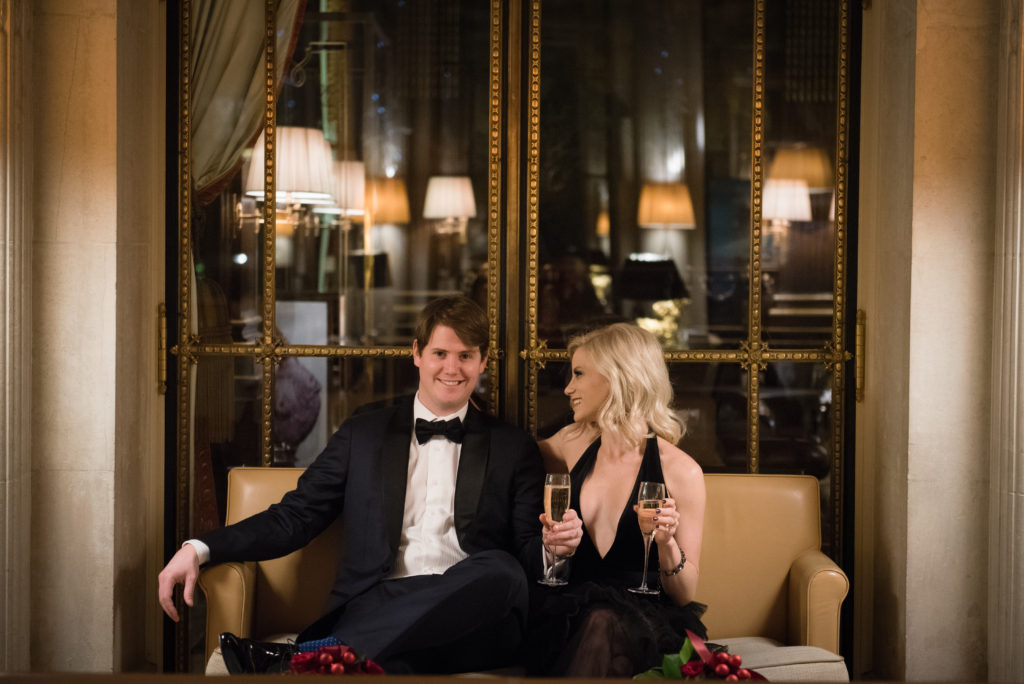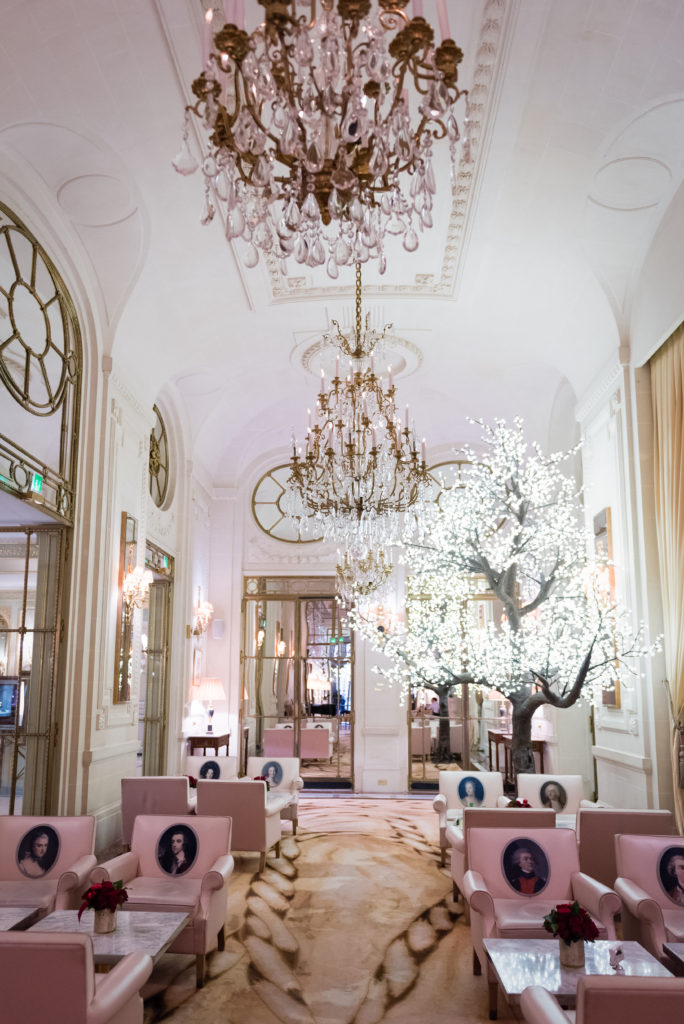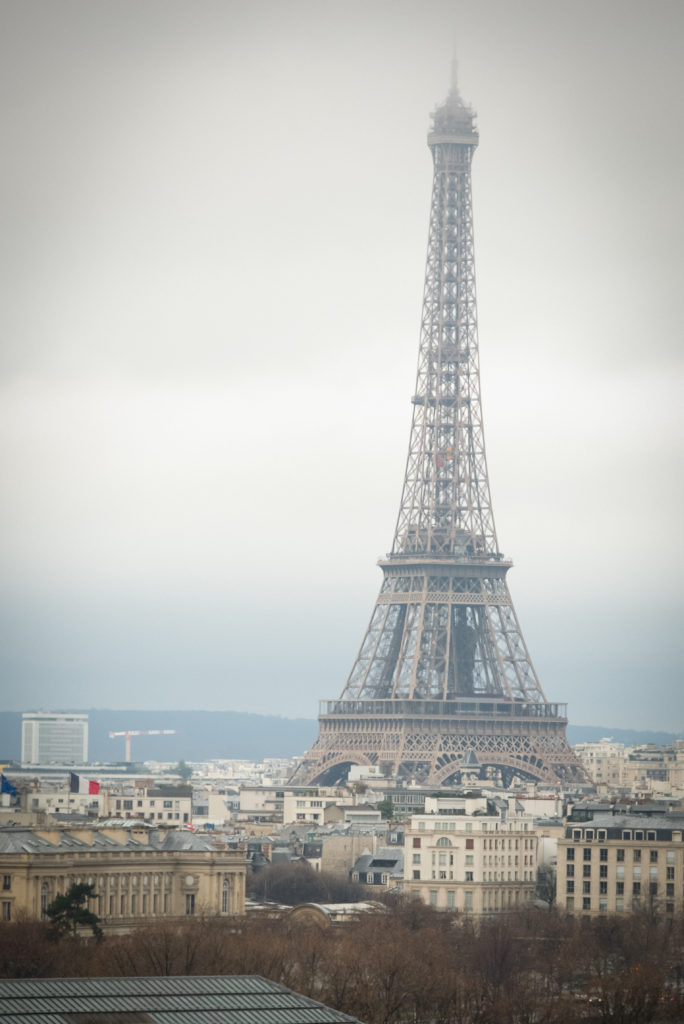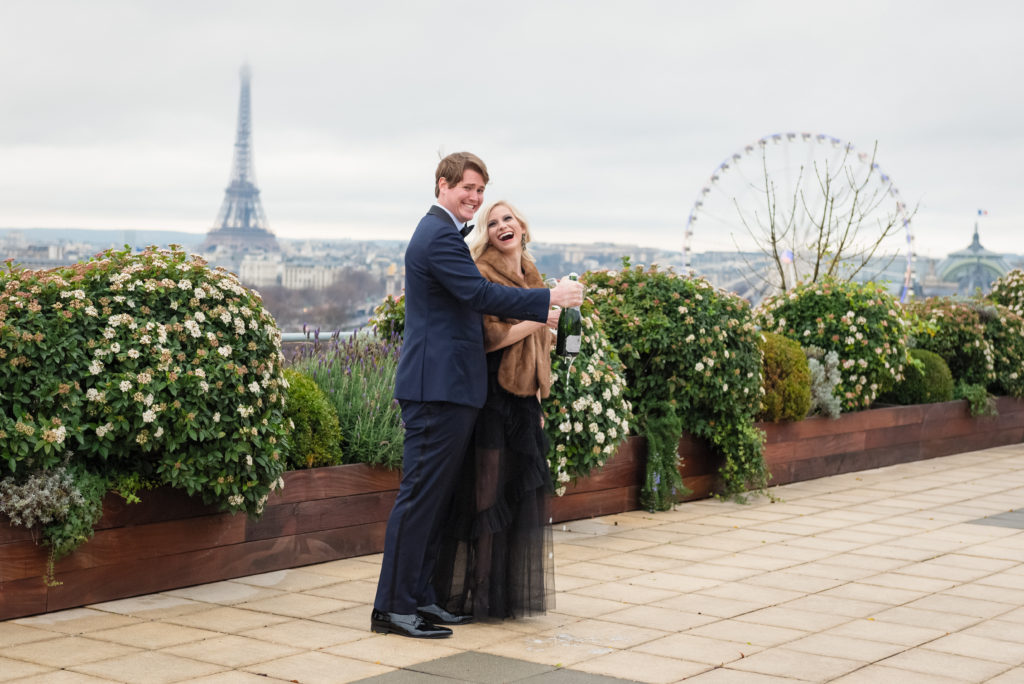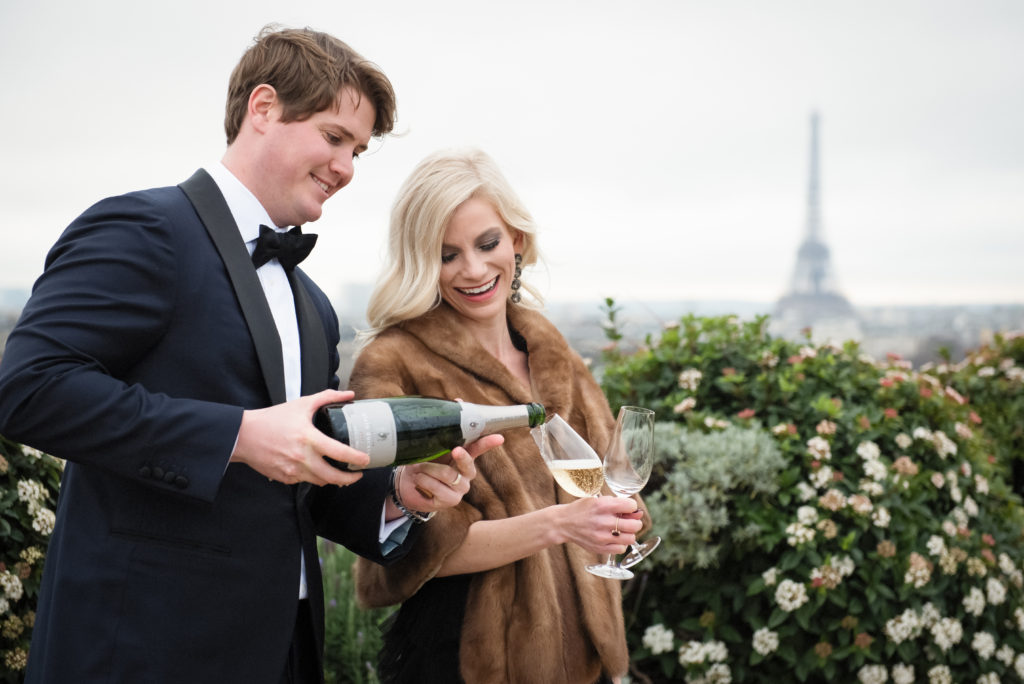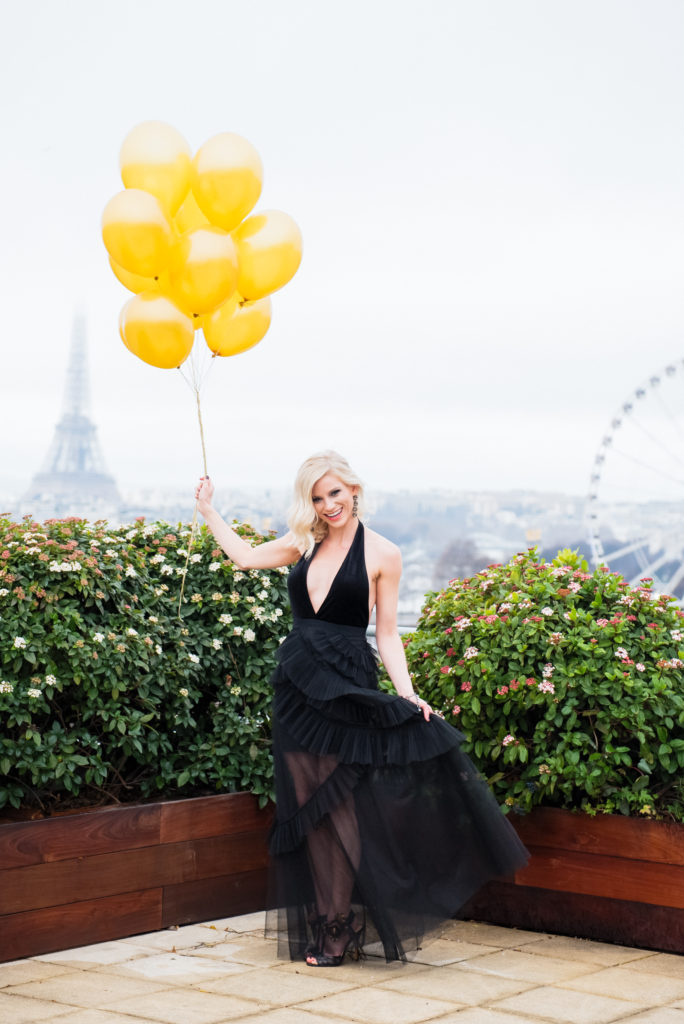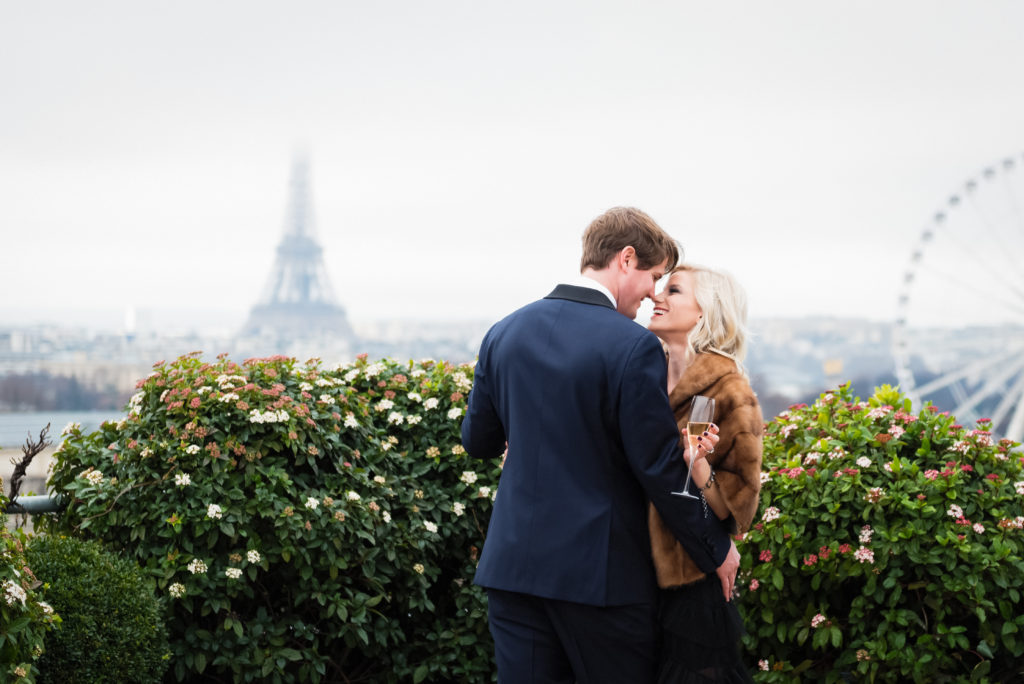 —
Photography: Shantha Delaunay Photography | Location: Le Meurice in Paris, France – A Dorchester Collection Hotel | Gown + Jewelry: BCBG Max Azria | Custom Tuxedo: Trunk Club