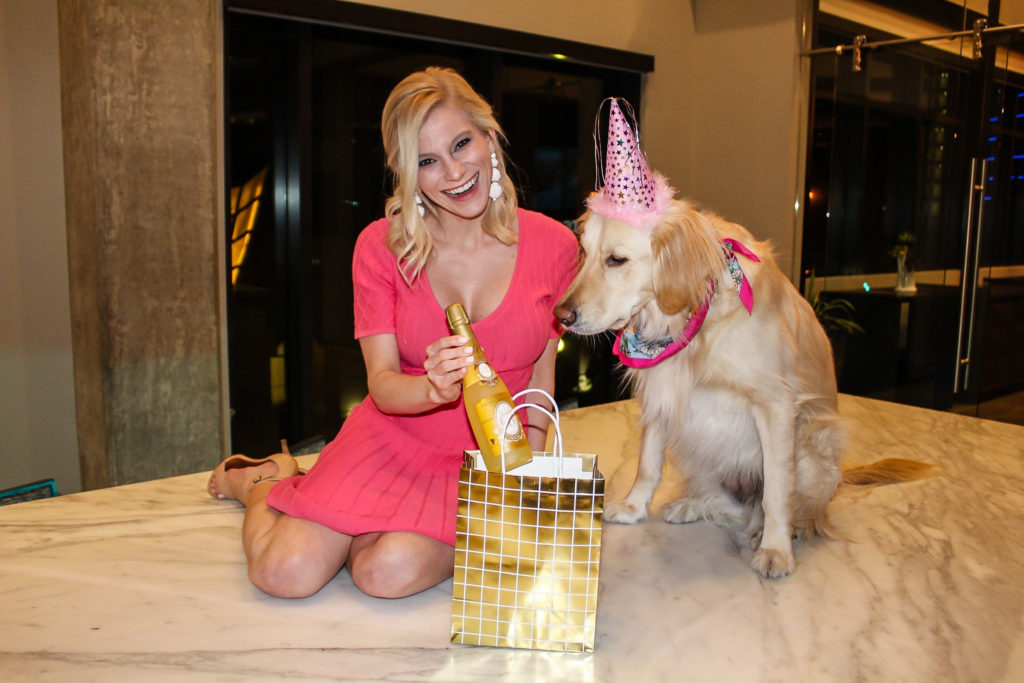 Aspen the Golden Retriever is…
4 years old (02/17/2014)
71 Ibs
Loves morning snuggles, her babies (stuffed animals), and playing ball.
Has the spunkiest of personalities—my sassy girl!

I can remember the day I picked out Aspen from a litter of golden retriever puppies like it was yesterday. After months of begging for one from my parents—and just before graduating from college at Baylor University—they finally gave in. It was that or a David Yurman ring as part of my graduation present… I chose a puppy, duh! That week, my mother went with me to the breeder, and four weeks later she was mine. I named her after one of my favorite cities Aspen, Colorado. We have been inseparable ever since!
I cannot imagine my life without Aspen! She brings so much joy with her morning snuggles, ball loving nature, and spunky personality. Whoever said "diamonds are a girl's best friend," obviously never owned a dog. Happy Birthday, to Aspen. My baby girl is four years old!
And how cute are the photos from Aspen's puppy party?! She absolutely looooved smashing into her dog cake and cannot stop playing with her champagne squeaker + penguin stuffed animal—thanks to Three Dog Bakery. See details below.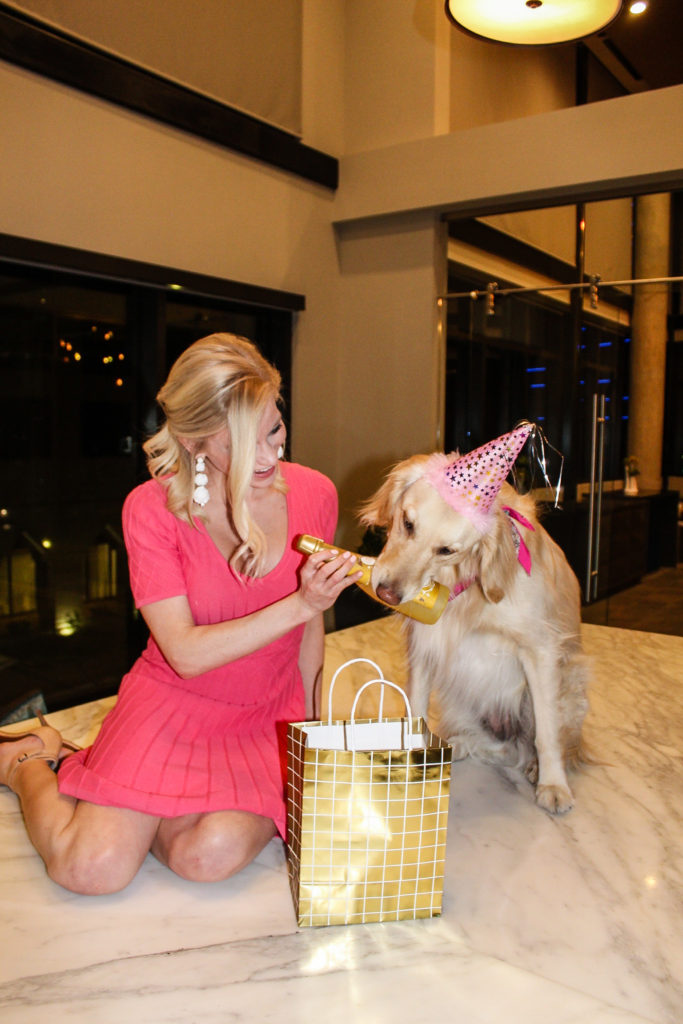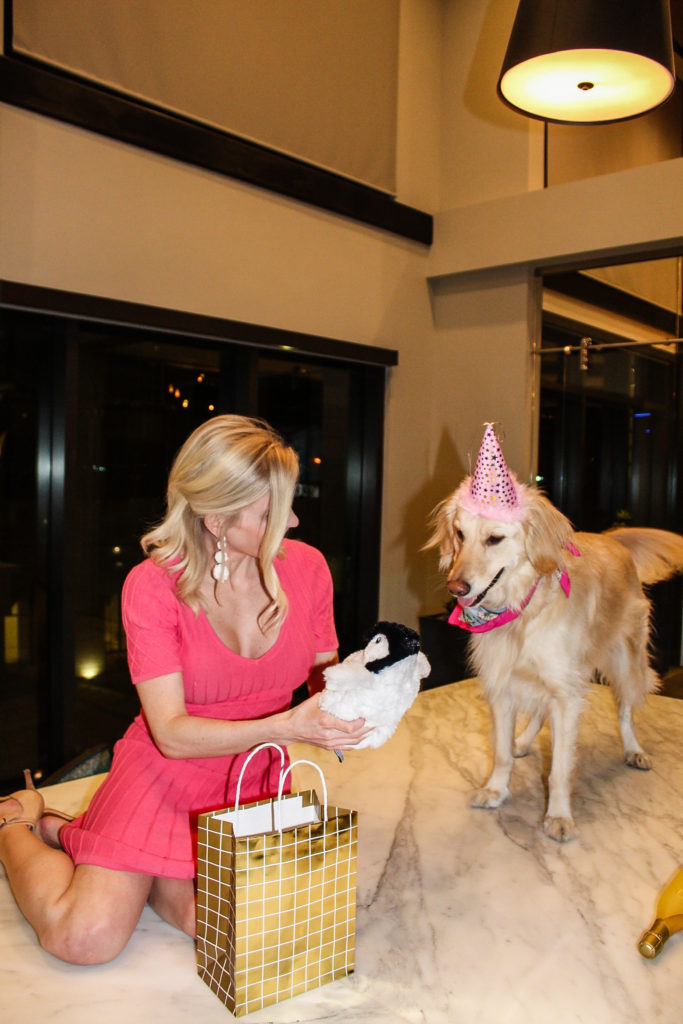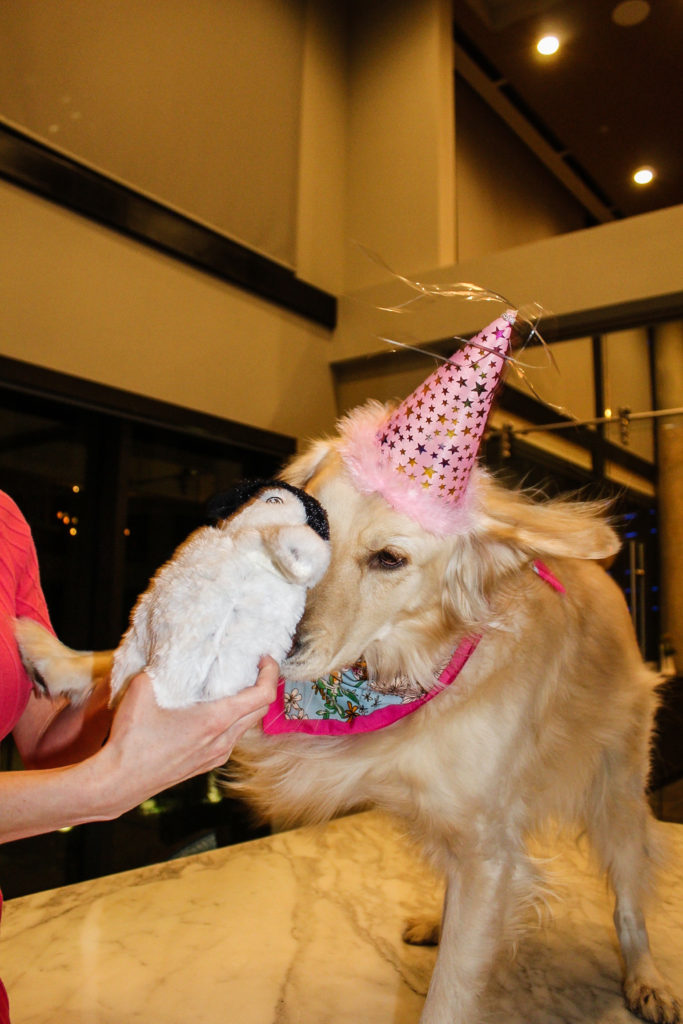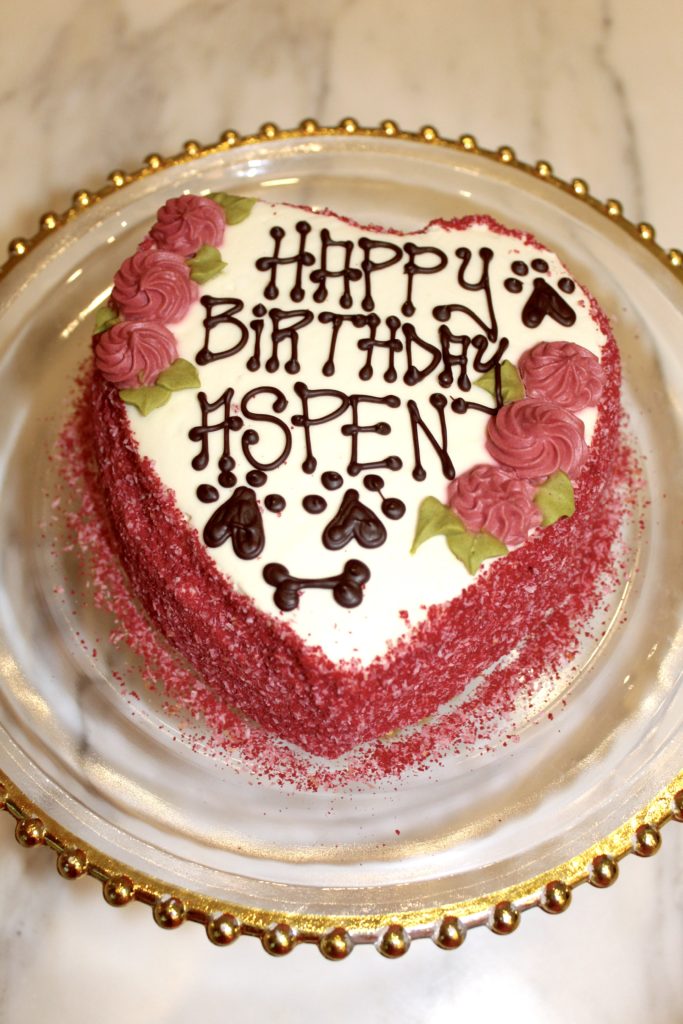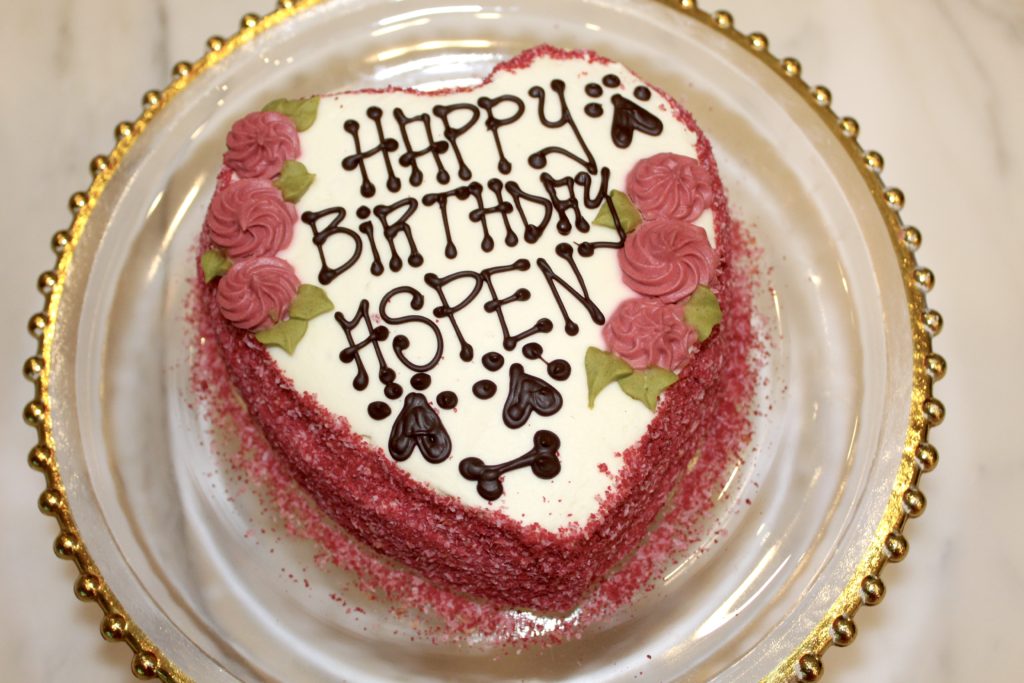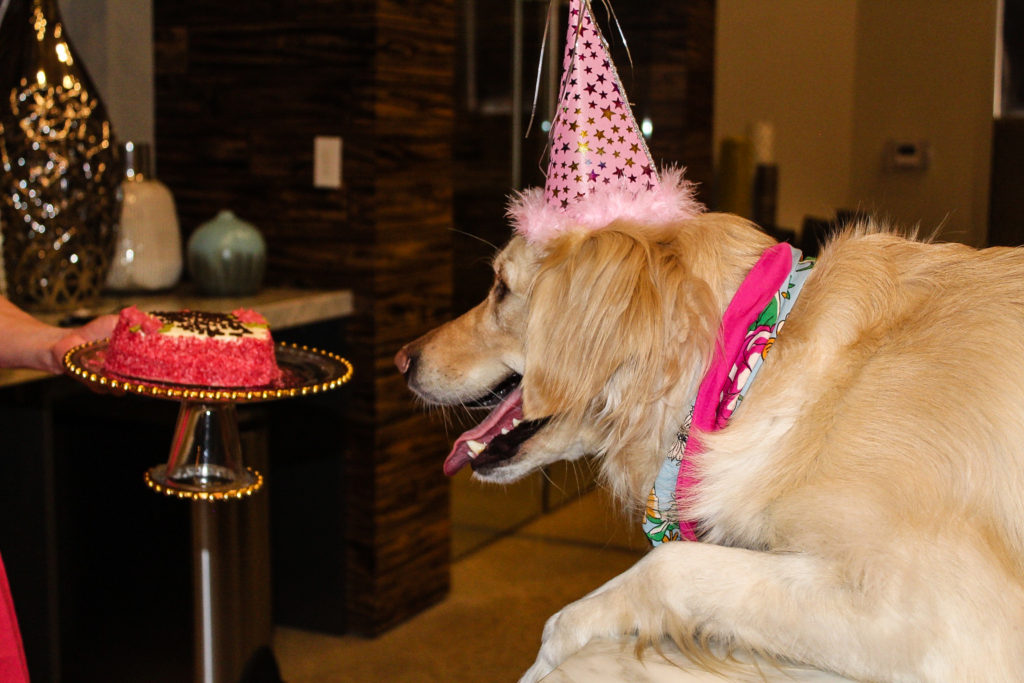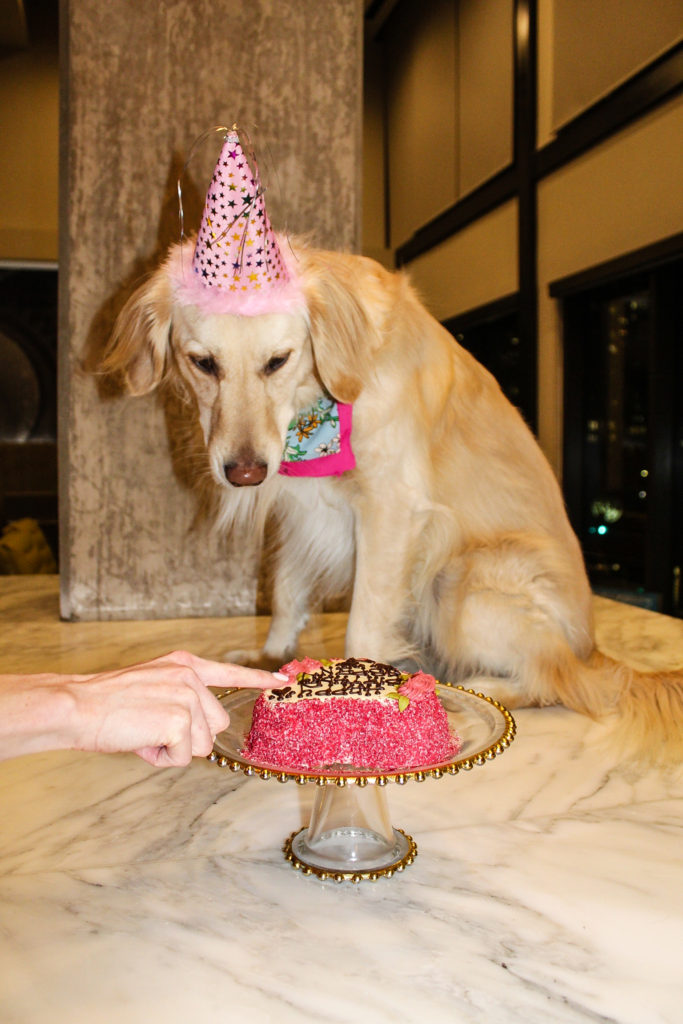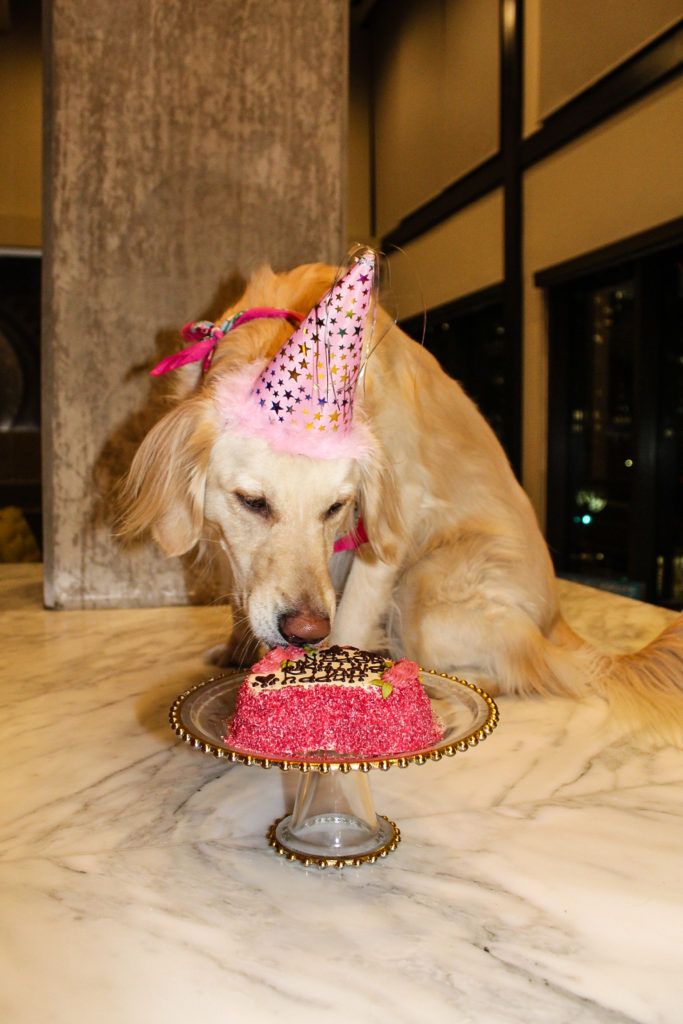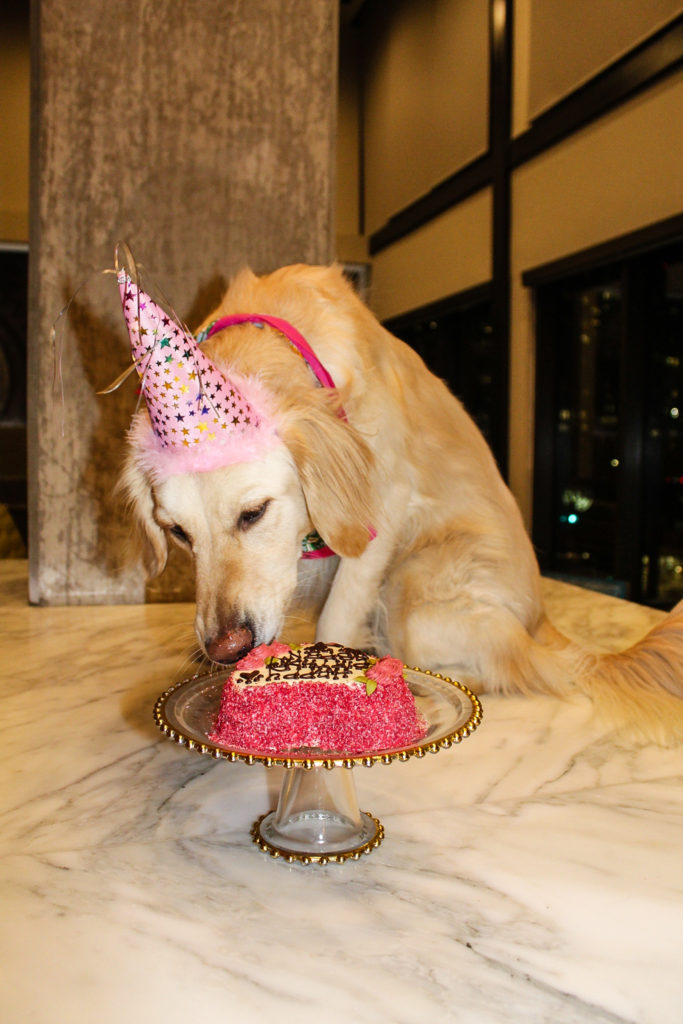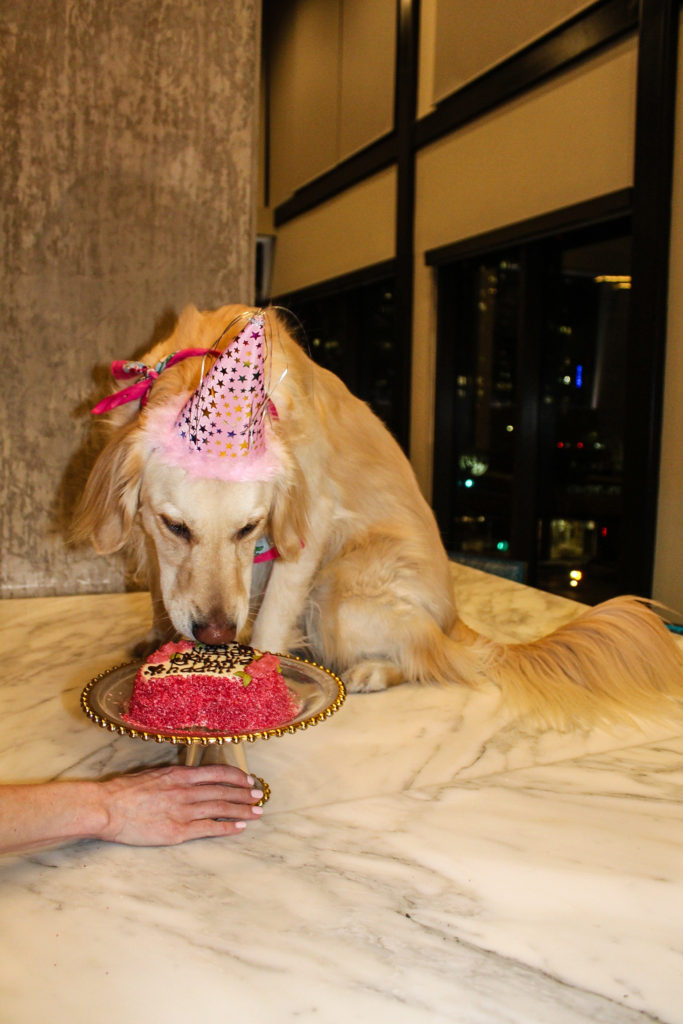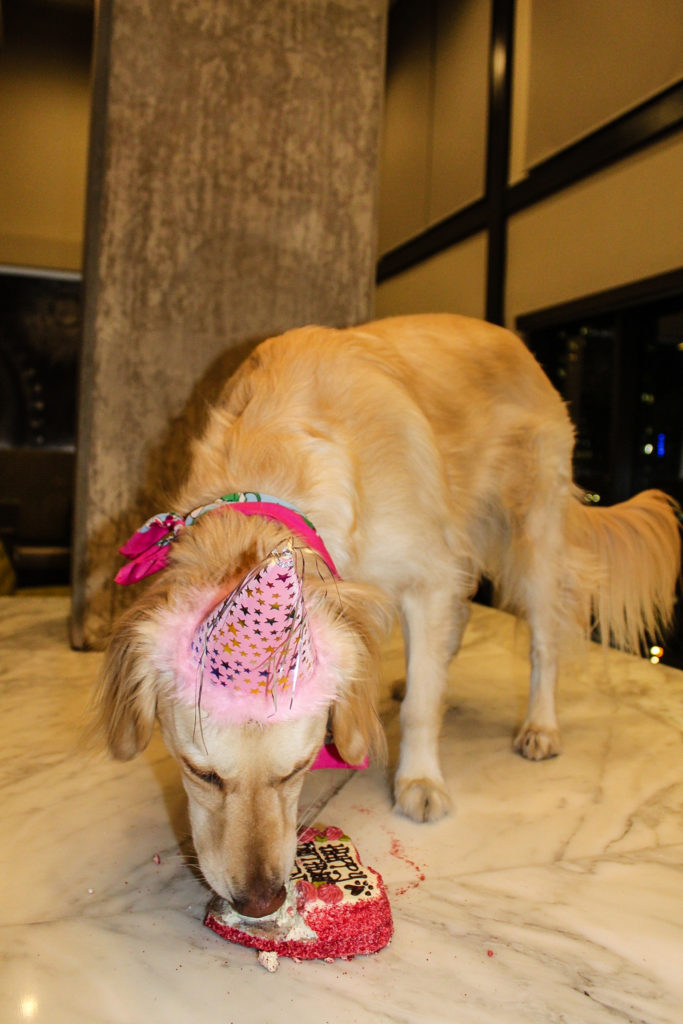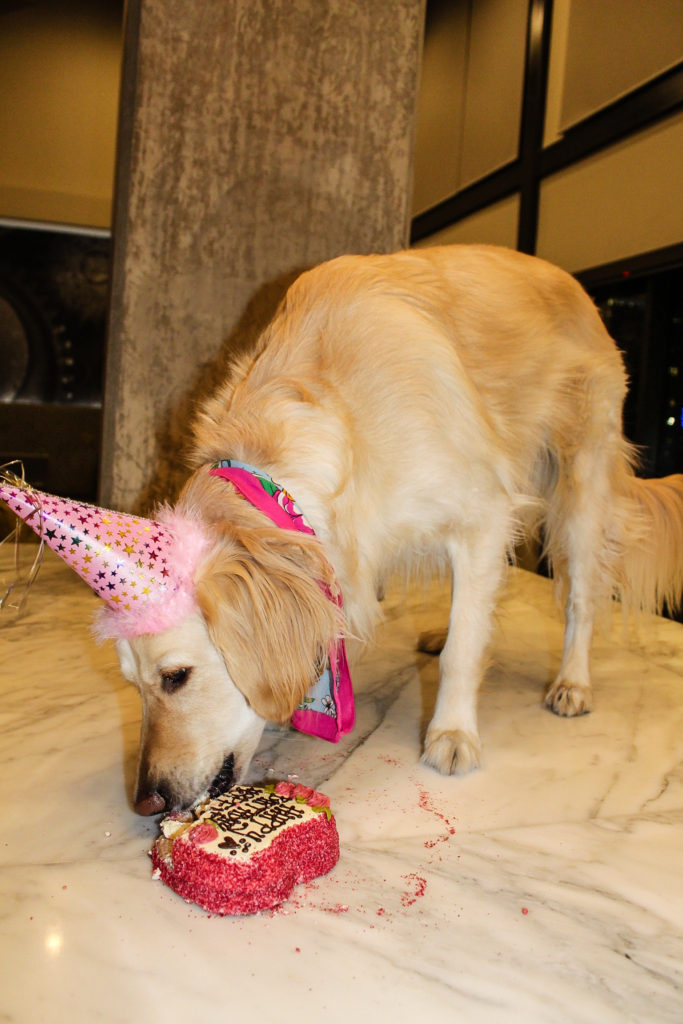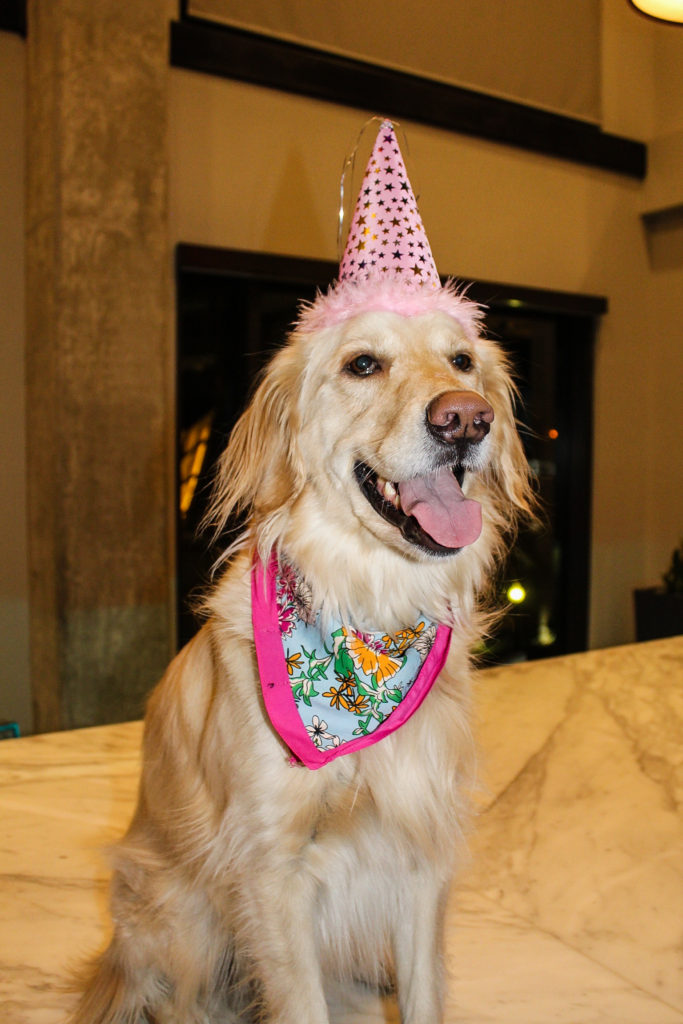 —
The cake, party hat, and dog toys are from Three Dog Bakery in Dallas, Texas (blog post to come.)