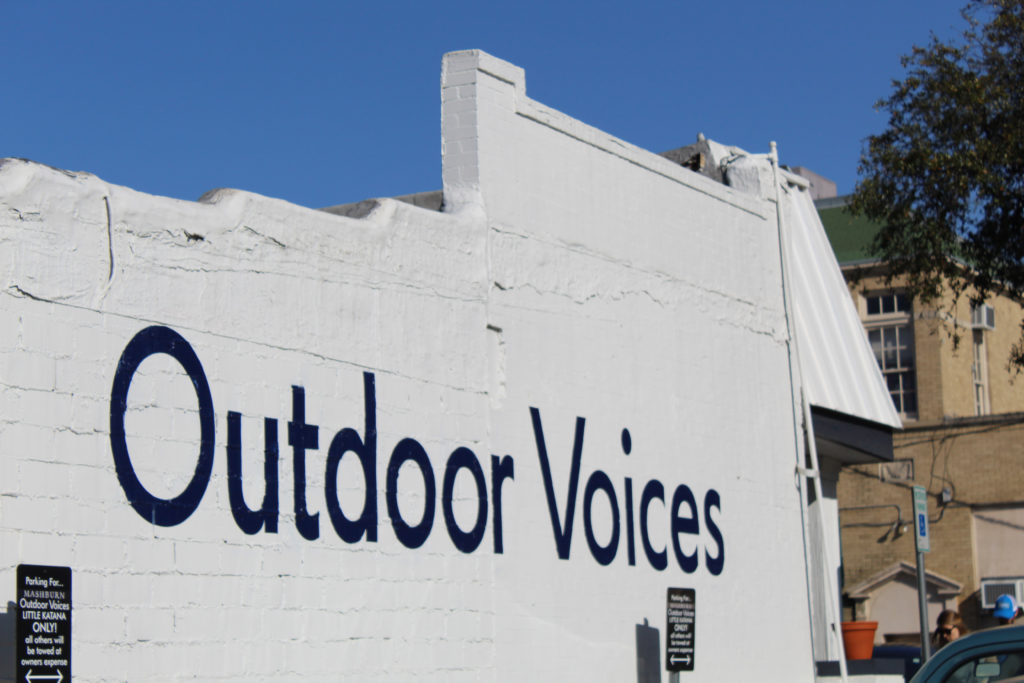 I started going to yoga classes while I was in college at Baylor University. My parents had memberships at one of the fitness clubs in my hometown, so anytime I came home for the weekend (which was often since Waco was only 1.5 hours away) I tried my best to catch a hot vinyasa class at their gym. I was cheering on Baylor's All-Girl Spirit Squad at the time, so naturally, I loved the workout and bendy poses. Furthermore, my degree required that I complete two semesters of Human Performance—HP. Since Relaxation and Fitness—the study and practihce of yoga—was a course option, I chose that course for both semesters of HP. In that time, I got hooked—a forever yogini!
Later on when I moved to Dallas, I joined Core Power Yoga (CPY). If you have not been to one of their Sculpt classes, you haven't experienced what it really means to sweat your a** off hehe. 😉 Plus, once I plugged in at a studio, I came to understand the meaning of the practice beyond its physical benefits. Yoga became more than just a workout to me, as I found a sense of intention behind my practice—shutting out the world for the length of my practice, while reflecting on what brought me to my mat and allowing it to transform my mind, body, and soul. Almost like a therapy session you could say.
Now I do not mean to get all hippie-dippy on you, I personally am a believer in Christ. However, there truly is something so powerful about allowing myself to tune out everything else going on in my life and focus in on being one with my mat. For me, setting my intention means recognizing my goals and blessing at that moment in time, and allowing them to motivate and inpsire me both on and off the mat. Something I have recently started living by is the saying, "choose kindness and laugh often." I try my very best to be kind and laugh in all moments—in my own life and towards all the people I come into contact with each day. While I definitely do not get it right all of the time, this intention—or "yoga high" some say—invites room for a happier, healthier me. Would it not be so amazing if one by one, the world started living by the saying above?
Now, on to the fashion side of yoga… how about this adorable yoga set? I am newly OBSESSED (in capital letters) with the active lifestyle brand Outdoor Voices. Their activewear is ultra soft and durable, plus great for moving around in during the sweatiest of workouts! To shop my styles, simply download the LIKEtoKNOW.it app, create an account, and follow my Influencers Profile—@faithbaldwin. Or, visit the "Shop" section on my blog.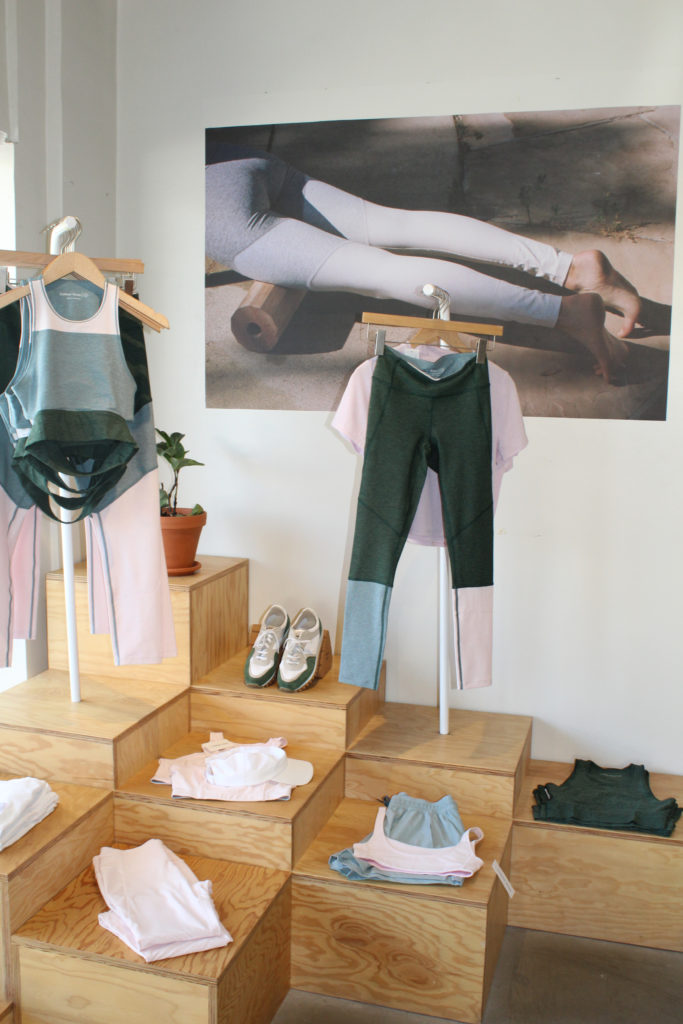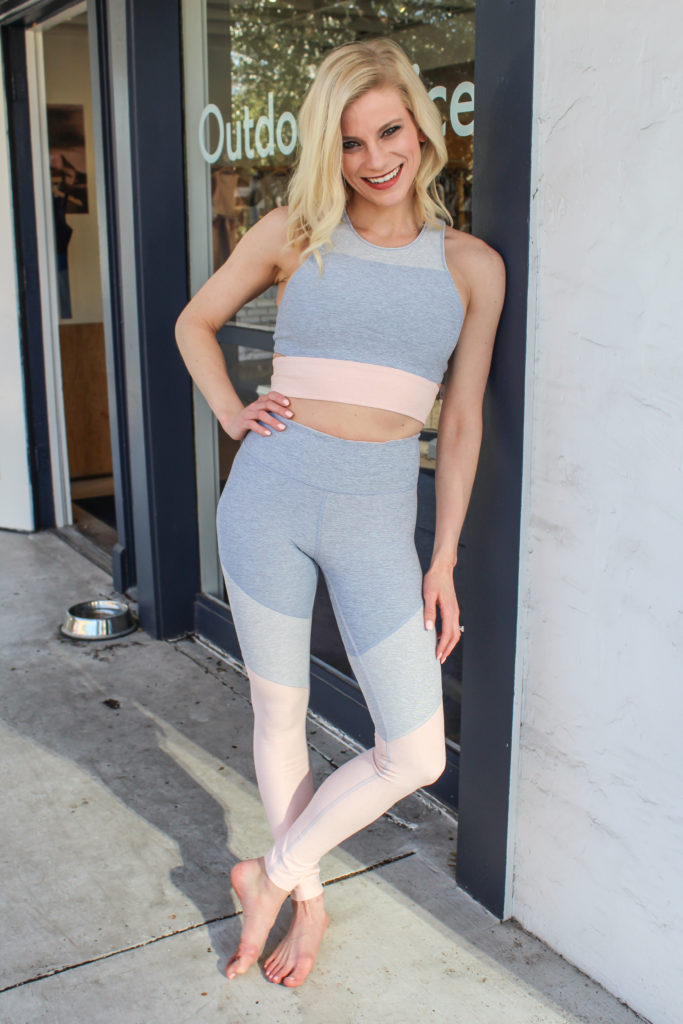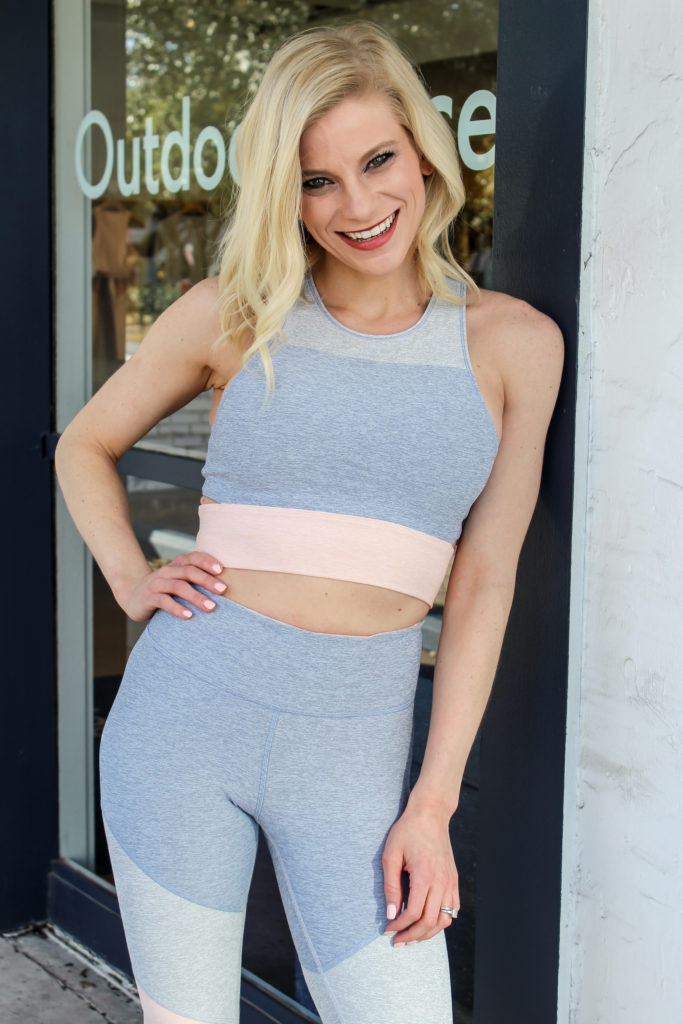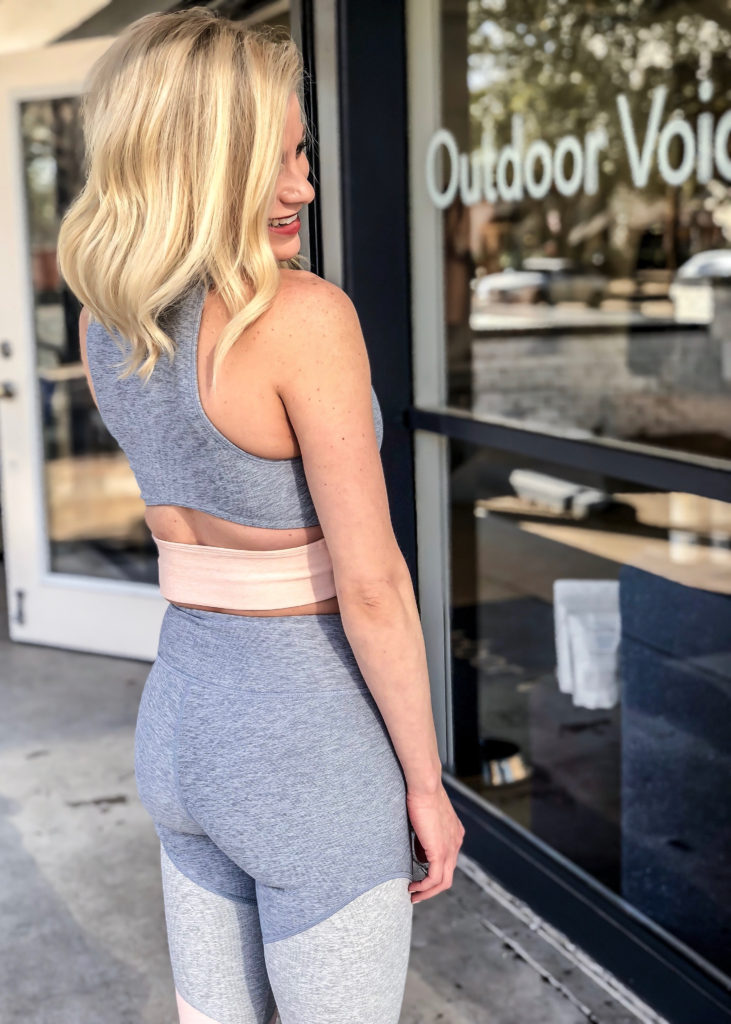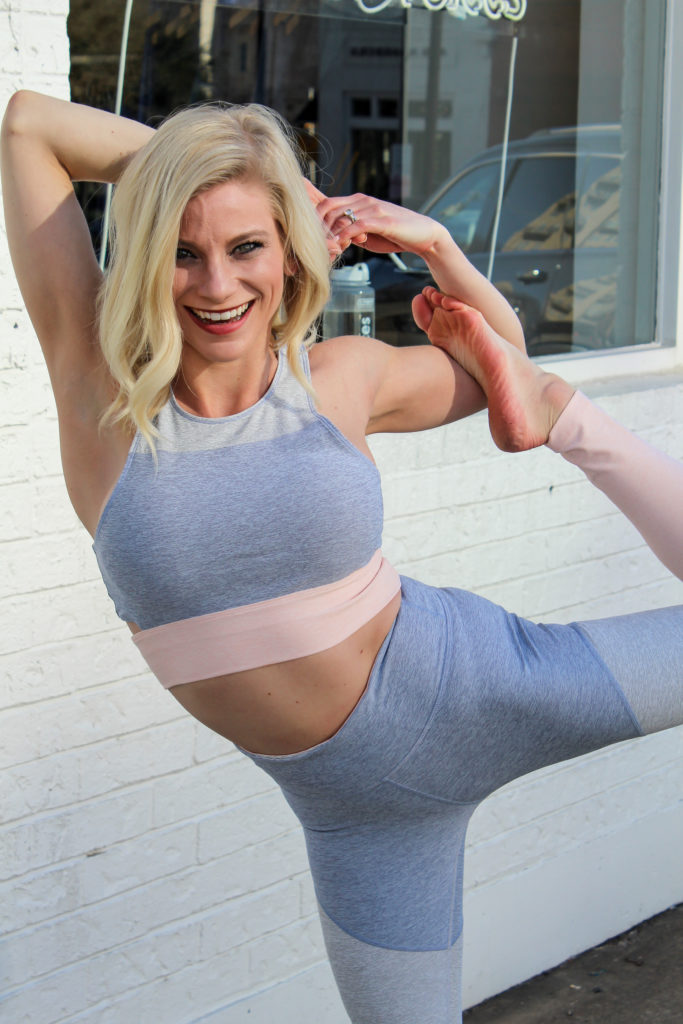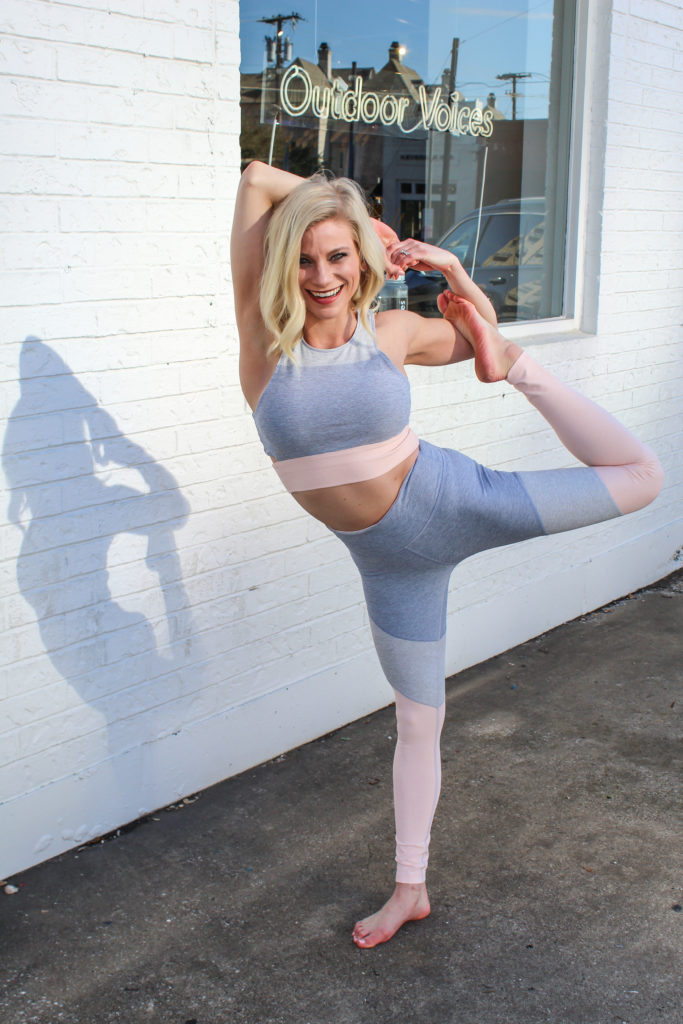 —
XOXO,
Faith Baldwin